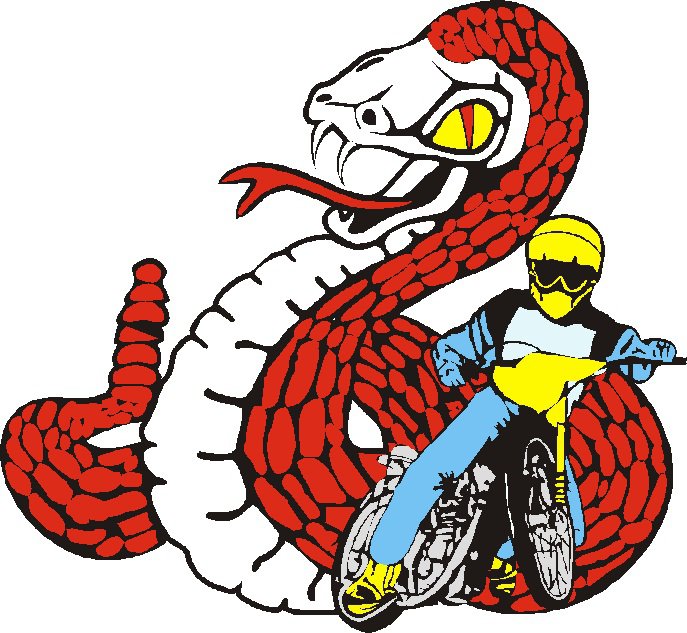 Come out and be in the draw to win tickets to the (V8) Supercars this Saturday evening, the 15th December!
Not only are there tickets up for grabs for our riders, spectators also go into the draw to win a pass to the 'V8's'!
The racing will be hot as our juniors battle it out on the track and by coming out to support our kids, you also have a chance to win!
All paying spectators through the gate go into the draw to win (V8) Supercars tickets, a family pass for the Sunday race – and the after race concert featuring the awesome Red Hot Chili Peppers.
And for $5 an adult (kids free) it is a cheap night of great speedway action! You've got to be in it to win it!
And as always – their awesome canteen will be serving great food & drinks all night! Gates open 5.30pm for a race start time of 7.30pm.
See you trackside!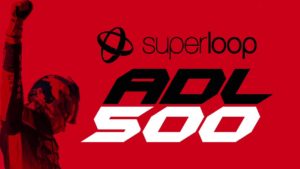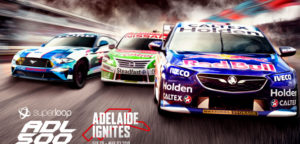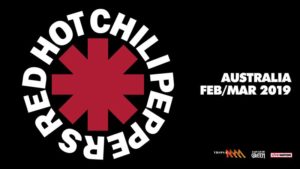 JUNIOR SIDECAR RIDERS – A FRIENDLY REMINDER
Nominations for the Spear Frames & Engines SA U16 Sidecar Championship close on December 23rd.
Sidewinders are running the 2018 SA Junior Sidecar Championship on January 5th 2019, and nominations are now open!
Last year saw a great field of local and interstate riders last season, so it is hoped to build on that and get another great field of junior talent this season! So, spread the word and put it on your calendar for another great night – to be racing, or spectating!
A huge thanks to Jack Spear from Spear Frames & Engines for supporting the Championship!
Supp Regs and Entry Forms are now available from the Motorcycling SA website. Fill in the Entry Form and email it to msterry512@gmail.com to make sure you get a spot.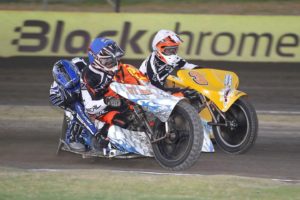 AND; A GREAT NIGHT'S RACING TO CROWN PATRICK HAMILTON AS SA CHAMPION
The final panned out like this;
Patrick Hamilton               1st place
Patrick Bowes                   2nd place
Maurice Brown                  3rd place
Harry Sadler                       4th place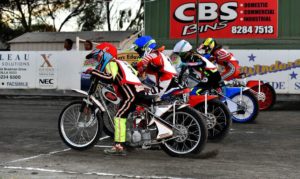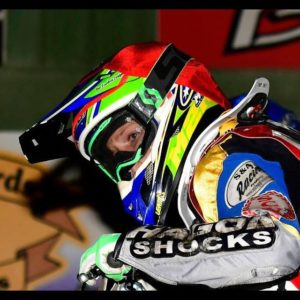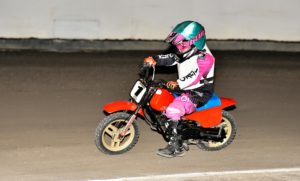 Was a great nights racing last night and congratulations to the placegetters. Congratulations also to all the other riders on providing an excellent fast and furious yet fair contest. And also to the support classes of riders for putting on their usual entertaining demonstrations.
Special mention should be made of the excellent track prepared by Paul Keane and Roy Stout in very trying conditions over the two previous days. No dust all night and the track was perfect.
Young William Coombes did a fantastic job on the start line performing his duties without any fuss.
The canteen staff of Mel, Alice and helpers provided plenty of eats and drinks for our spectators and we really appreciate their efforts in making funds to enable the Club to continue to grow and improve.
Thank you to all the volunteer officials and parents who helped set up the equipment to make the night the success it was. Special thank you to the flag marshals who were in place and ready to go when the racing began. Nothing more frustrating than being ready to race and have to plead for someone to be a flaggie.
Congratulations to the referee Angus on his efficient and decisive decisions. Did not hear any negative comments all night.
Special thank you to the meeting sponsors CBS Bins. Steve Baker and his family have been long-time supporters of the Sidewinders Club and they value their support.
Also thank you to Tony and Karen from Mongral Motorsports, Adelaide Car Transport, Adam Williams Transport, Speak'n of Spokes and the Keane family.
And finally thank you to you to all of the    spectators for coming along and supporting the riders and the Club. It is very pleasing to see the hill full of fans.