Looking for a Motocross Club?
Want more info?
Email Motocross Sports Manager – Clint Gow-Smith
2022 SA Motocross Championships
Check out the MSA calendar for info on Club events and Ride Days for Motocross, and stay informed by following SAMX on Facebook.
Supp Regs for all SAMX Championship events can be downloaded here.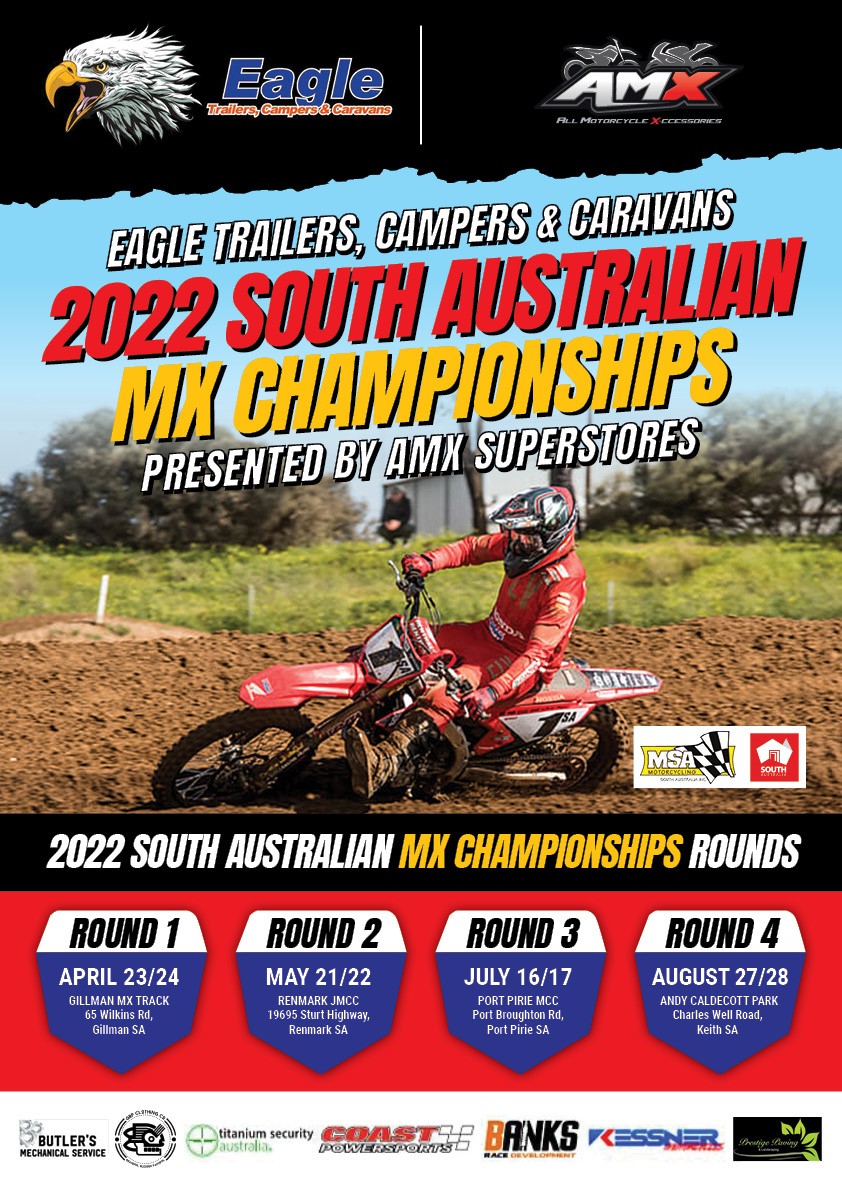 2022 SA Motocross Riding Number List
The below links are to current lists of all registered State Motocross numbers as at 02/07/22.
If you are no longer competing please advice Motorcycling SA so that numbers can be released for other riders to use. If your number is not listed here please go to your Ridernet profile to request your number, or contact Motorcycling SA (08) 8332 9000.
***2022 Numbers to be uploaded shortly
2020 Pro, Expert, Clubman Numbers
2020 Woman Numbers
2020 Veterans Numbers