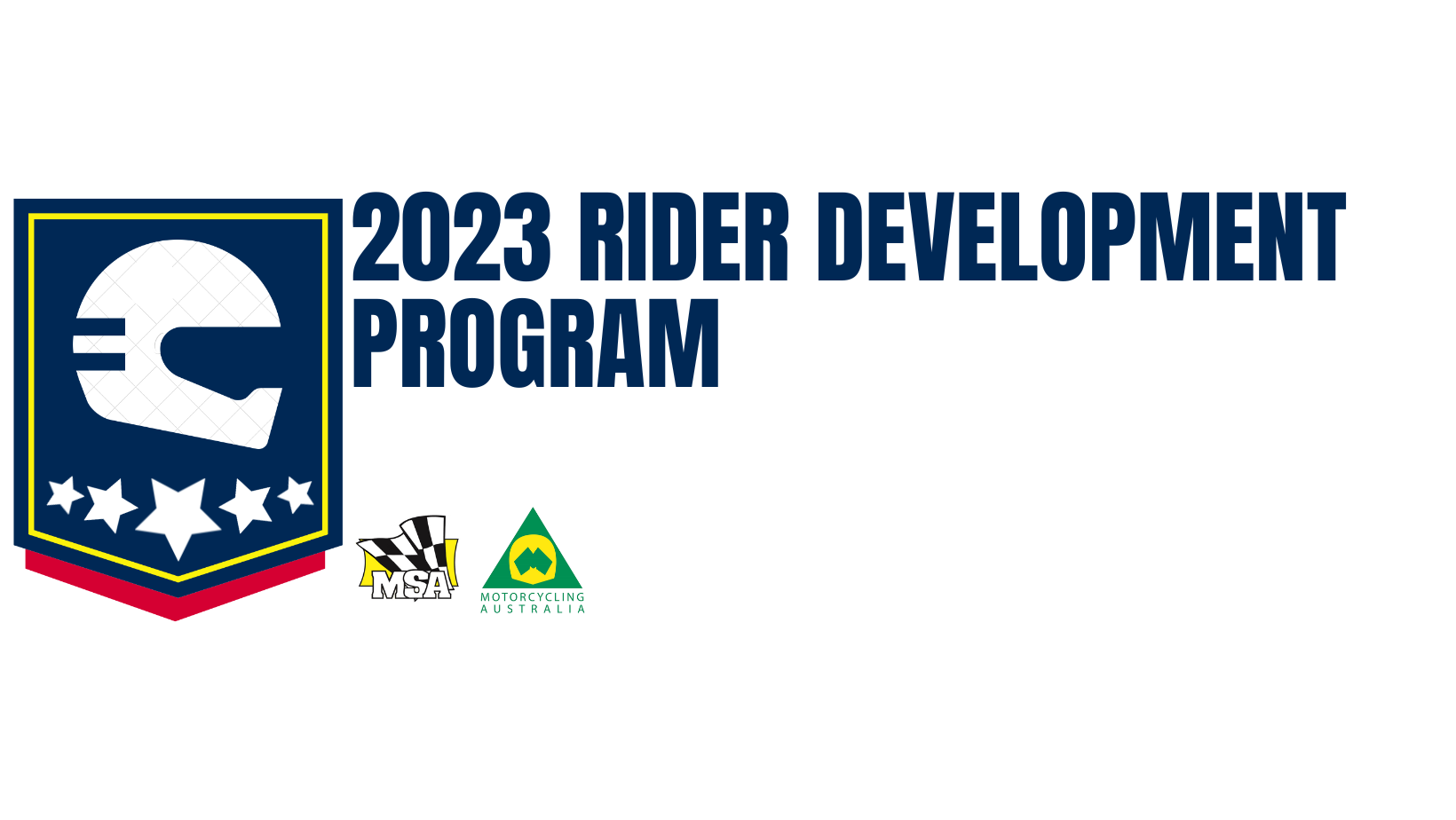 After dealing with COVID the past couple of years, we are excited to be relaunching the MotorcyclingSA Rider Development Program in 2023!
Aimed at SA's finest and most talented young riders aged 17-22, we are developing a dedicated program that will assist our best and brightest in building towards their racing careers.
This year, we will be holding a two day* program on Saturday March 18 and Sunday March 19 at Woodhouse Activity Centre in Piccadilly – approx. 30 mins drive from the Adelaide CBD. We will have guest speakers and industry professionals to share their knowledge and experience with participants across mind, body and business.
Selection Criteria for the riders are as follows:
– Must be an MA/MSA National License rider
– Must be between the ages of 17 and 22
– Must have demonstrated long-term goals in the sport
– Must show history of good results in competition
– Must be able to perform at a competent level of fitness training
– Must demonstrate a professional attitude – towards the Sport, the program, other riders and coaches
– Must demonstrate commitment – to the sport and to the conference for the whole time you are present
– Must supply a minimum of one referee recommendation (eg coaches, sponsors, mentors)
Application Process
Applications are open from Monday January 30, 2023.
To apply, you will need to complete the application form HERE , which includes your personal details, an application statement which includes details of your past experiences in the sport, information about your current racing achievements and future goals within the sport, a number of relevant photos and at least one reference from a coach, sponsor or mentor.
For further enquires or if you have any issues with the application process, please contact Geoff at the MSA office 08 8332 9000, or e-mail communications@motorcyclingsa.org.au
*note that as COVID is still of some concern, we will not be running this as a camp as previous years have done, and thus not providing accommodation or transportation to/from the venue for participants in the 2023 program. This spend has instead been invested in improved venue, activities and content for this year's group. The program each day will run from 9am sharp to approx. 5:30pm, with lunch provided both days. Each participant is expected to confirm their attendance for both days to be eligible.