Coaches ensure that our next generation of motorcycling stars are instructed correctly and are more than capable of mixing it with the best Australia has to offer.
With the introduction of the Junior Coaching Program in 2006 a greater emphasis has been placed on coaching and with that it has meant there is a greater need for accredited Motorcycle Sport Coaches.
If you have any questions about coaching please call the office or e-mail Steven – operations@motorcyclingsa.org.au
Local Coaches & Schools:
Y-AIM

Yamaha Australian Institute of Motocross Riding School Program Agent (Accredited Level 2 MX, FMX & SX Coach) for South Australia, Northern Territory.
My vast racing experience of over 25 years in the industry and my coaching credentials will compliment the implementation of the Y-AIM program in South Australia & Northern Territory.
Y-AIM cater from beginner to advance riders One on One OR Group Tuition Available.
Tuition, Tips & Tricks from the best in the business!
SA YJR (Yamaha Junior Racing Team) team manger for Yamaha Motor Australia. In 2015 I have aboard three young guns, Thomas Larwood, Alex Larwood & Taj Gow-Smith.
View Dates and Entry Information
---
BANKS Motocross Coaching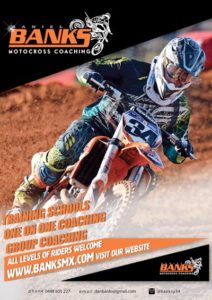 Banks MX Coaching strives to provide a professional and unique Motocross coaching service throughout Australia.
With many years of racing and coaching experience, Daniel Banks uses his extensive race knowledge in developing all levels of riders to be the best they can be. Weather you aspire to be a race champion or just ride your bike at home, Daniel can help riders of all ages and experience to be guided with the correct techniques, the training tools and saftey advice and information to help them achieve their personal best on a Motorcycle.
The focus is on the Key Fundimentals of Motocross that lead to continuing sucess., such as Body Positioning, Race Starts, Jumping, Cornering, Passing Techniques, Race Craft, Bike set up and Maintenance, Kick Start, Licencing and Endorsements.
---
Levi Day Coaching
Coaching aimed at all levels of riders and is tailored individually to each person that books on, to give them as much experience and assistance as possible in the area's they want to work on. From road riders who have never been on track before, to the experienced racer. The things we go through on either type of event is the same, and my goal is always the same, to give you a great day, where you have improved your skill and feel you can be a faster, but also safer motorcycle rider.
---
Shane Parker: Speedway Coaching
Shane Parker: Speedway Coaching
---
Interstate Coaching Schools
OatesMX
OatesMX started in 2012, with only one on one private coaching available at the time, and has since built a proud business running different motocross clinics for all levels of riders all over Australia.
OatesMX aims to coach motocross riders of all ages not only in the safety and skills of the sport, but to train them to become physically and mentally fit, and just as importantly, to enjoy the sport. With the development of Motocross and supercross there is a great need to extend the learning to younger riders and support older riders to change bad habits and create safer, stronger riders.
---
Moss Institute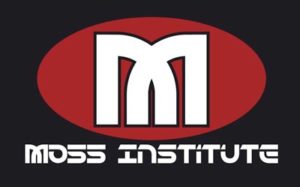 When it comes to coaching motocross in Australia, Moss Institute has proven to be the premier organisation in the sport. With championships in both Australia and abroad, New South Wales-based Moss Institute conducts professional motocross coaching nationwide, year-round. Gregory Moss is the head coach and founder of the Moss Institute, developing a proven coaching technique after almost 40 years in the sport and over 20 years of coaching experience. Accredited by the Australian Institute of Sport as a Level 2 Master Coach, Greg has an eye for up and coming Australian talent, developing many of our national and international professionals. With a unique talent in analyzing riding techniques and communicating with riders, Greg has what it takes from both a basic and world-class perspective. Those features have been honed for many years working alongside professional sons Jake and Matt Moss, who have both achieved domestic national championships and American AMA podiums.
---
Motocross Advanced Coaching Academy: Glenn MacDonald
MACA, we know that riders want to explore their limits on starts, jumps, corners and passing techniques. We can provide the expert guidance and combined with the rider's desire and commitment, anything is possible.Glenn MacDonald is a multiple State and National Motocross Champion with over 20 years coaching experience, and is an accredited Level 2 – Master Coach. It is with this expertise we can deliver the skill and techniques to become a champion, as evidenced by our involvement with numerous junior and senior Champions as well as the management of various racing teams.
---
Lee Hogan: Building Champions Program

Lee Hogan's Building Champions Program have been coaching Australia's aspiring motocross riders for well over 10 years. From young hopefuls through to the current elite, BCP has a program for any level of dirt bike rider out there.
BCP runs well respected coaching clinics Australia wide with coaches in most states. Tim Vare, Jades Oates and Ryan Mitchell from Victoria, Jay Tippet and Dean Porter from WA, Baylee Davies from Tasmania and Josh Hoskins from S.A. make up the extensive list of world class coaches.
Head coach and Director of BCP is 11 times National MX/SX Champion Lee Hogan with 18 years of national racing under his belt along with 22 years of coaching.