Motorcycling SA Elite Rider Program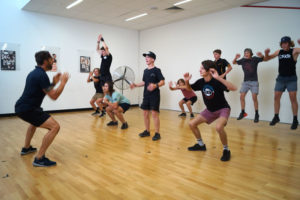 Motorcycling South Australia's Elite Rider Program was held in March 2018. Our program was completely stripped down to a full day of intensive training through our Elite Rider Conference. MSA took out the most important topics from previous Elite Rider Programs and packaged them together in a full day of training. The reason behind this was to ensure we targeted more of our elite and up and coming stars to be a part of this unique program.
In addition to our riders attending the Conference we are asked they bring someone with them this time, as all riders would know you can't perform at your highest level without the support of your family (parents), therefore we offered the opportunity for the selected riders to bring one parent/ caregiver along to the conference to help absorb & learn the content from the conference. By having someone else in your support network learning the same content helps your ongoing support and focus to this program. (Terms & Conditions will Apply to this, please read below).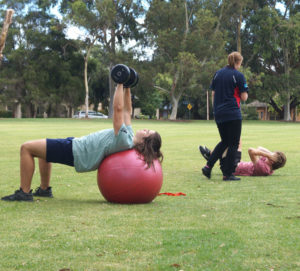 The 2018 Elite Rider Conference took place on Saturday 24 March 2018, located at The ARC Campbelltown, 531 Lower North East Road, Campbelltown.
MSA will soon be calling for expressions of interest from South Australian based riders to be involved in this exciting and educational event that encompasses all aspects of becoming a professional rider for the future for our 2019 program.
The Elite Rider Conference is aimed at South Australia's finest and most talented young riders to assist them in building towards a professional career on two wheels, three & 4 Wheels. This program includes an all-expenses paid Conference, designed to increase the rider's knowledge in areas of fitness, nutrition, media, Marketing & Mental toughness. With these tools moving forward, its aim is to help towards enhancing the overall performance of these riders within the sport.
The Conference is open to 15 SA riders, from any disciplines, between the ages of 14– 18 years. The opportunity is a fantastic chance for riders to excel in the sport and take their riding to the next level.
** Terms for additional person to attend the conference with selected rider: This person must be a direct family member that helps, and is able to support your journey throughout the season. Preferable a parent or caregiver would be suitable for this. This cannot be friend or another rider you would like to bring along.
What the elite rider Conference provides you:
MSA intensive Elite Rider Conference (ALL DAY Session)
Fitness Training (strength, conditioning, pre and post event preparation and recovery)
Nutrition (what you should be fueling your body pre, during and post events)
Sports Psychology (Mental preparation)
Media, Marketing and Sponsorship Training
Dedicated Facebook page for all elite rider's squad members also a dedicated page on the MSA website (these sites will include graduate's listing, results, press releases, and profiles)
MSA providing Rider/Team press releases to wider audience
Conference Includes:

All expenses paid conference
All Presentation & course material
Physical training on the day
Morning & Afternoon tea
Full lunch provided by our Nutrition presenter
Selection Criteria for the riders are as follows:
Must be an MA/MSA National License rider
Must be between the ages of 14 and 18 Years
Have a long-term goal in the sport
Show history of good results in competition
Be able to perform at a competent level of fitness training
Professional Attitude – Demonstrate the right attitude towards the sport, the program, other riders and coaches
Commitment – Commitment to the sport and to the conference for the whole time you are present
Must supply a minimum of one referee recommendation (Coach, Sponsor, mentors)
Application Process
Applications for our 2023 program will open at the start of 2023.
To apply, you will need to complete the application form and submit a personal rider resume which should include details of your past experiences in the sport, information about your current racing achievements and future goals within the sport. Questions on the application forms should be considered in your application. Please include recent photos.
All applications must be sent to the MSA office address – 251 The Parade, Beulah Park, SA, 5067. Applications should be addressed to the Development Officer Or e-mailed to development@motorcyclingsa.org.au – Applications will open towards the start of 2019.
For further enquires please contact the MSA office 08 83 329000 or e-mail via development@motorcyclingsa.org.au