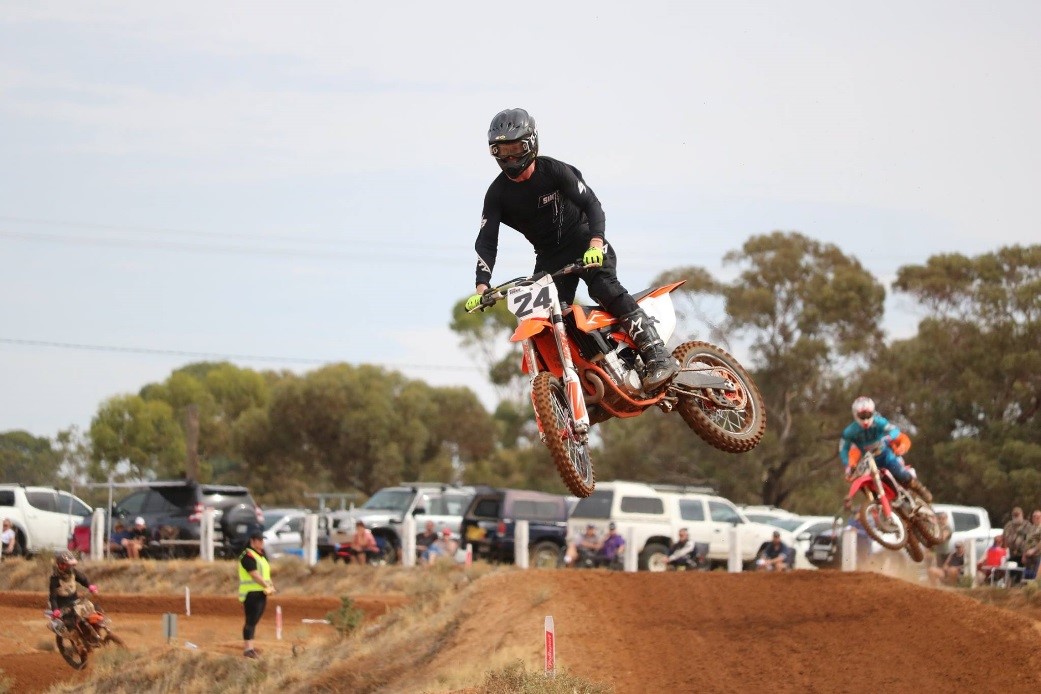 Multiple SA MX Champion Mitch Norris has headed to Indonesia to compete over the next two weekends, riding with KTM Indonesia in what is an exciting step for the 25 year old, who is originally from Port Lincoln.
The 2018 King of the Gulf winner will compete in a club style event this weekend (14th/15th July), racing motocross on the Saturday and a grass track on the Sunday at Pulau Rengas in Yambi.
 Next weekend Mitch will head to Semarang and will compete at the 2018 'Powertrack' Indonesian MX Nationals.
 "I am really excited to be representing South Australia and Australia", said Norris. "This would not have been possible without the great support of Motorcycling SA, the MRA MX Club, my partner Lucy and my family and friends. I only received the invitation on June 28, so it has been a rush to get my passport and everything else ready in such a short time, and the help I have received has been so awesome."
 Motorcycling SA wish Mitch all the best for his trip with it being fantastic to see another South Australian rider spreading his wings and heading off overseas to compete at the next level, and it would be a sure bet that all in SA motorcycling will be waiting to hear how Mitch goes this weekend!
 Keep an eye out for Mitch's results throughout both weekends.
Photo Credit: Paul Hargans Motogrophy  Classic Shots Photography .