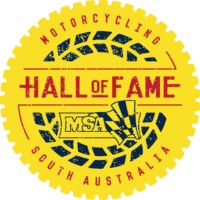 With the lead in to the 2019 MSA Night of Champions now only 4 weeks long – MSA is pleased to announce the 5 semi finalists for the 2019 MSA Club of the Year Award.


It is fantastic to see both country & metro clubs in the running for this prestigious award, as well as clubs spanning many disciplines, from both single & multiple discipline clubs.
Motorcycling SA would like to congratulate the 2019 semi finalists on a great year, both with events run and in working with the MSA office on all things 'off bike' – and the finalists are;

AJS MTC, (Metro) Trial
GAWLER MCC, (Country) Reliability Trial, Enduro, Trial, Classic MX
KEITH & DISTRICTS MCC, (Country) Motocross, Enduro
MOUNT GAMBIER, (Country) Road Race
SOUTH COAST MXC, (Metro) Motocross

Tickets to the Night of Champions are now on sale – with Clubs in line for a 10% discount if their Club Secretary rings the office (8332 9000) and books a table of 10.