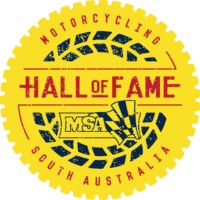 2019 NIGHT OF CHAMPIONS TICKET SALES!
Just a quick update on tickets sales for the 2019 MSA Night of Champions, taking place at Titanium Security Arena on Saturday, November 23rd.
Due to 2 legends of our sport passing away recently and the staff in the office wanting to attend the funerals, along with AJMX running at Gillman, plus only just finalsing the menu, ticket sales will only go on sale from Wednesday October 9th at 5.00pm through Ridernet, with the link under the 'Night of Champions' icon on the Motorcycling SA website.
Apologies to those who expected them to open on the 1st of October as originally planned!
Prices for tickets will be as follows;
ADULTS; $60.00 per head (3 course meal)
CHILDREN; $12.00 per head (2 course meal – main & dessert) 
CLUB DISCOUNT; Clubs will again be able to book a table of 10 – through their current Club Secretary – and receive a 10% discount off the price.
NOMINATIONS:
Nominations are also open until October 25th for the following awards – with the nominations on the Motorcycling SA website under the Night of Champions icon;
THE 2019 FRANK FRANKLIN TROPHY
THE 2019 MSA RISING STAR AWARD
2019 MSA REGIONAL VOLUNTEER AWARDS