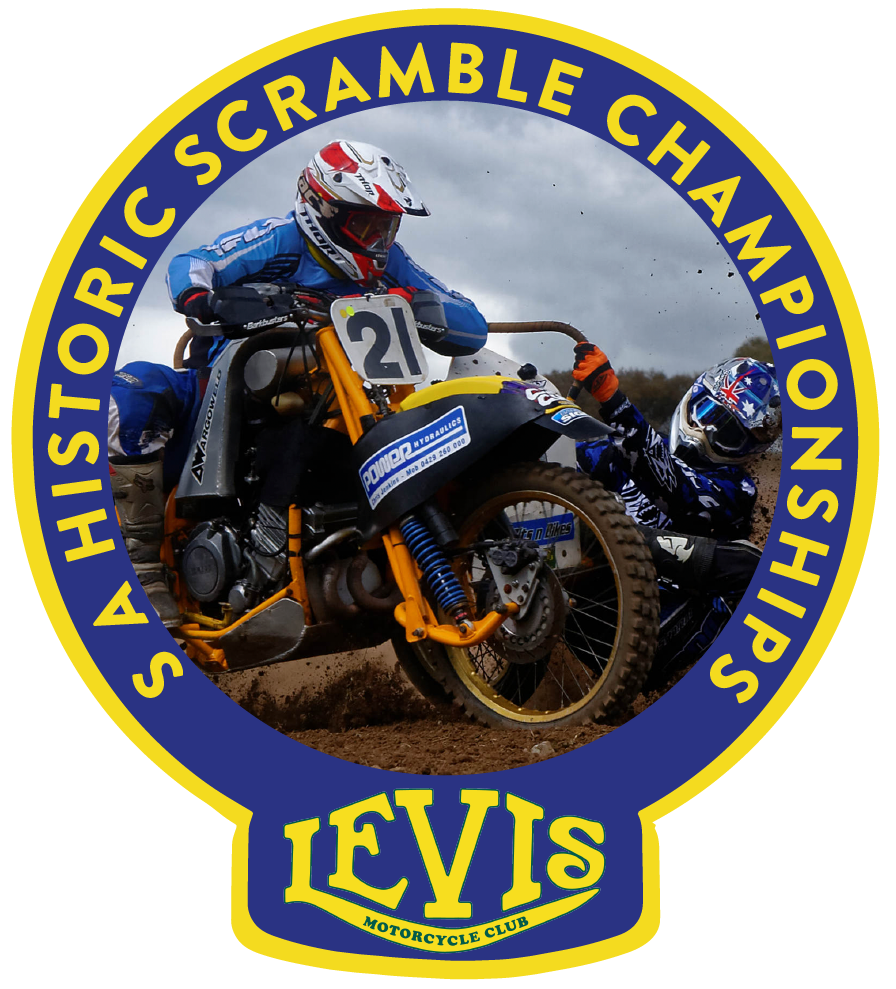 The Levis MCC is proud to present the 2020 SA Historic Scramble Championship, to be held at ACUSA Park, with entries NOW OPEN through Ridernet and will close on 30th September.
The Club are inviting riders of pre 1995 machines, as well as support classes (listed in the supp regs) to participate in this State Championship event on a well prepared natural terrain track. Riding up in classes is permitted so you can ride multiple classes with one or more bikes.
To allow for any possible late changes due to the COVID restrictions the closing date will not be extended and entries WILL NOT BE ACCEPTED after the 30th September. So DON'T wait until the last moment – enter ASAP to ensure this event goes ahead.
Supp regs are available on the Levis MCC website and Facebook page, as well as the Motorcycling SA website.
Race programme will also include support classes for solo's and sidecars.