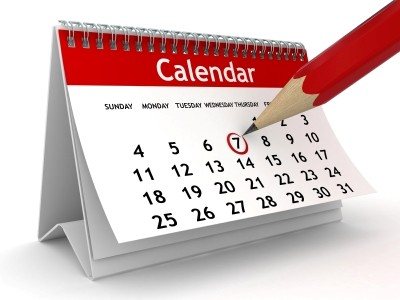 2021 MOTORCYCLING SA CALENDAR OF EVENTS – RELEASED!
While COVID-19 played havoc with season 2020 and a lot of what was planned to happen on the 2020 calendar, it hasn't stopped MSA, along with great help from the Sports Managers, the Clubs and promoters putting together a huge 2021 Events Calendar – which isn't finished by any stretch of the imagination – as there are still dates to be added for a couple of disciplines (Dirt Track, Enduro and Quads/Sidecarcross), as well as rounds and venues allocated for the 2021 SA Motocross Championship.
If all goes to plan, these dates should be able to be finalised soon after the Sports Manager's Meeting on December 10th – so in about 2 weeks from now, stay tuned for those announcements. Motorcycling SA would like to thank all of the Sports Managers, the Clubs and promoters for their work and assistance in getting to this spot – and hopefully with a December 1st re-start after the 2nd COVID lockdown, there won't be any more going forward and we can all enjoy the sport we have such a passion for!
2021 will see a fantastic amount of disciplines hosting National, and International, events in 2021, with rounds of the Australian Superbike Championship (The Bend), the 'ProMX' Australian Motocross Championship (Gillman) and the Australian Off Road Championship (Kingston SE) all being held in SA, along with all 4 Australian Junior Speedway Championships (2 @ Gillman, 2 @ Sidewinders) and the FIM Oceania Solo & Sidecar Speedway Championships (Gillman) also to be held in SA during 2021.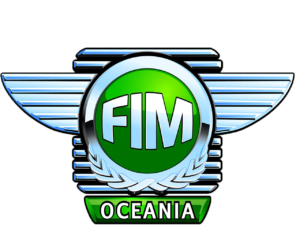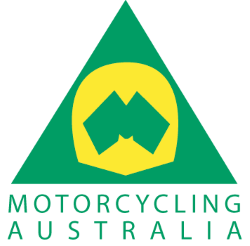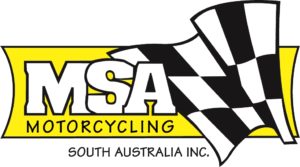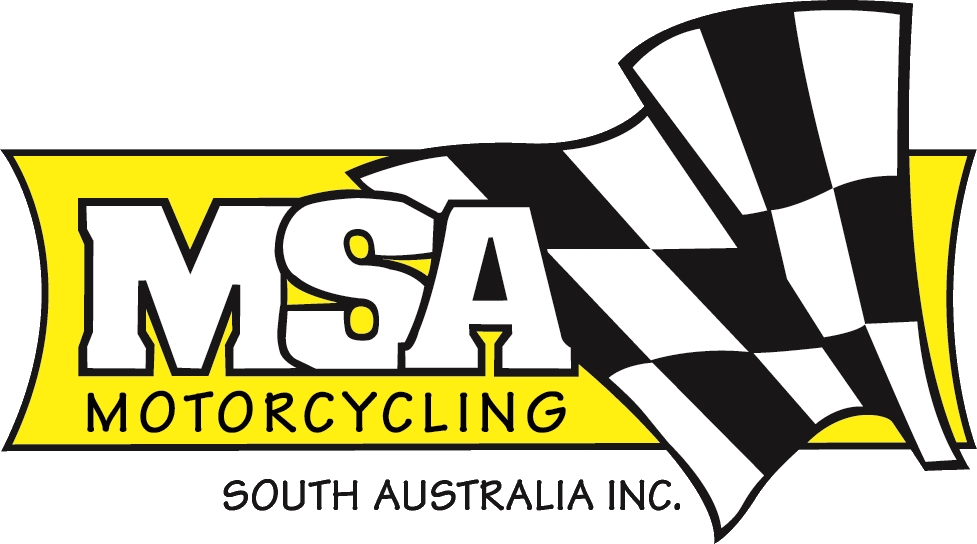 There are also a number of other highlights to be had in 2021 – headed by the bi-annual, brilliant and iconic Sellicks Beach Historic Races, to be held over the weekend of March 13 & 14, being run by SA's oldest Club, the Levis MCC, on the sands of Sellicks Beach. Entries will open very soon for this event, and with a capped entry list, be quick to ensure you can step back in time and race SA's 'oldest race track'!
Each discipline has an iconic event, or 2, so keep an eye out for the following events during the year;
CLASSIC MOTOCROSS – the 2020 SA Historic Championships, @ The Levis Scramble in September
ENDURO – heading across the border for the Finke Desert Race in June, or the Hattah Desert Race in July
MOTOCROSS – The King of the Gulf, along with Prince & Classic King of the Gulf at Port Pirie over Easter
RELIABILITY TRIAL – SA's most iconic annual event since 1924, The 24 Hour Trial, as always, on the '2nd weekend in July'!
ROAD RACE – The 3 Hour Race @ Mallala in March, the Easter Cup (April) and Master of Mac Park (Oct), both at the Mount!
SIDECAR-CROSS – The Murray Williams Cup (& Wayne Kearvell Passenger Cup) – still to be confirmed
SPEEDWAY – The Jack Young & Bob White Cups (senior solo & sidecar) and the Roy Bitmead & Graham Baker events (junior)
TRIAL – The 46th Peter Sparkes (Sidecar) Trophy and the Diener/Holmes Sidecar Trophy events – saluting legends of the sport!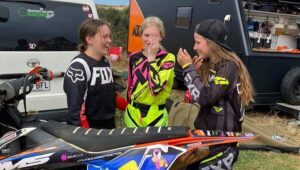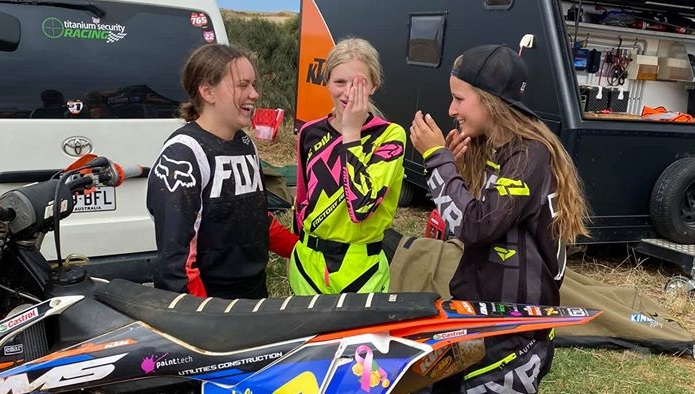 The SA Women in Motorcycling crew will also feature heavily in 2021, with the South Coast MXC kicking things off with a Come & Try Day at Monarto in March, followed by the SA Women's Cup for motocross to be held once again over Easter at Port Pirie, with the SA Women's Cup for Trial (the first event in SA to have the girls & women headline) to be held in the Barossa Valley in May, and this year, complete with a Come & Try Day on the Saturday before.
Enduro, Motocross and Trial (at least) will once again feature classes for girls and women in their SA Championships for 2021, and like all classes in all disciplines, they will be subject to minimum entry requirements (check each discipline's sup regs for these entry requirements) – so get behind these disciplines and ensure that all SA girls and women are fighting for an official Championship in 2021!
2021 certainly looks like it's going to be a huge – and busy – year for all, and it's already underway with Gillman and Sidewinders Speedway venues – so keep checking out the MSA calendar on the MSA website for updates. (The online calendar will start being uploaded next week!)
Below are each disciplines confirmed events (as of 27/11/2020), with those in bold font either Australian Championship, International, AND/OR, events that are happening interstate that SA riders regularly attend – but as stated above – look for additions to each discipline going forward.

SPECIAL EVENTS
MAR 13-14          LEVIS                     SELLICKS BEACH HISTORIC RACES                              SELLICKS BEACH
NOV 20                 MSA                      MOTORCYCLING SA's NIGHT OF CHAMPIONS     TBA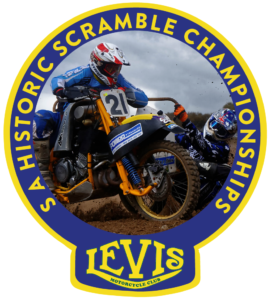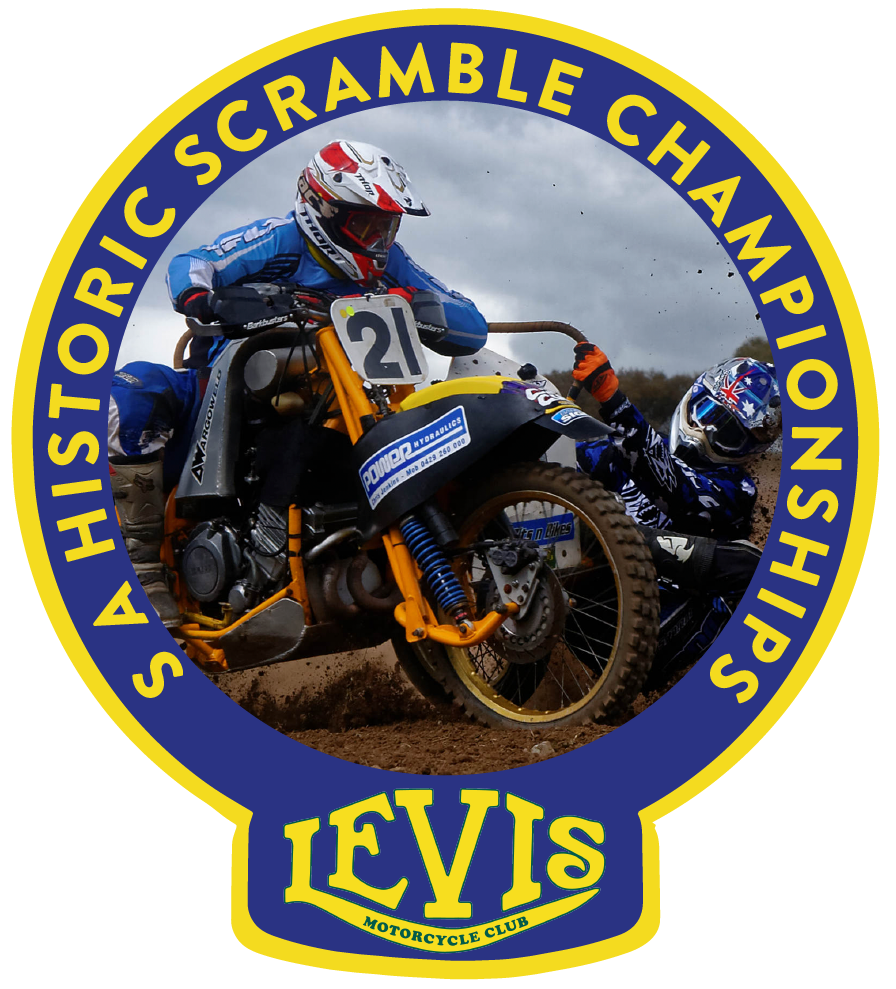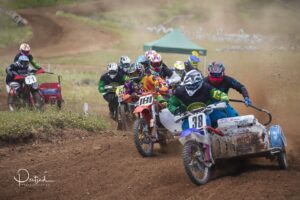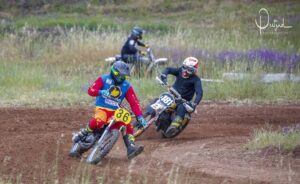 CLASSIC MOTOCROSS
APRIL 3-4             PORT PIRIE          CLASSIC KING OF THE GULF                                         PORT PIRIE
SEP 4-5                 KEYNETON          KEYNETON SCRAMBLE, 50 YRS ON MENGLERS    MENGLERS HILL (TBC)
SEP 26                   LEVIS                     SA HISTORIC MX CHAMPS                                            ACUSA PARK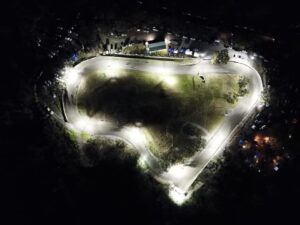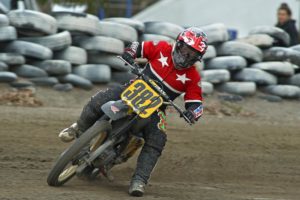 DIRT TRACK
DATES & VENUES STILL TO BE CONFIRMED
(LOOKING AT A 3 ROUND SA CHAMPIONSHIP SERIES FOR 2021)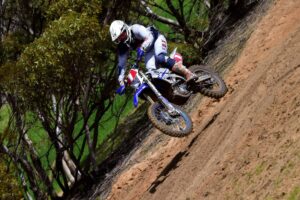 ENDURO
2021 SOUTH AUSTRALIAN OFF ROAD CHAMPIONSHIP – DATES & VENUES STILL TO BE CONFIRMED
MAY 7-9               VICTORIA            AUSTRALIAN 3 DAY VINTAGE ENDURO CHAMPIONSHIPS
MAY 19-22          WA                        AUSTRALIAN 4 DAY ENDURO CHAMPIONSHIPS
JUN 11-14            NT                          THE FINKE DESERT RACE
JUL 3-4                  VICTORIA            THE HATTAH DESERT RACE
SEP 18-19             KEYNETON          AORC ROUNDS 9 & 10 @ KINGSTON SE
OCT 23                  TBC                        SA OFF ROAD CHAMPIONSHIP PRESENTATION NIGHT
NOV 20                 MSA                      MOTORCYCLING SA's NIGHT OF CHAMPIONS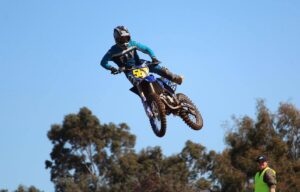 MOTOCROSS
2021 SOUTH AUSTRALIAN MOTOCROSS CHAMPIONSHIP – VENUES STILL TO BE CONFIRMED
MAR 8                   SOUTH COAST   WOMEN'S COME & TRY DAY                                       MONARTO
MAR 28-29          ALBURY                ROUND 1 VICTORIAN JUNIOR CHAMPS                 ALBURY / WODONGA
APRIL 3-4             PORT PIRIE          KING, PRINCE & CLASSIC KING OF THE GULF       PORT PIRIE
APRIL 3-4             PORT PIRIE          2021 SA WOMEN'S CUP FOR MOTOCROSS           PORT PIRIE
APR 17-18            TBC                        ROUND 1 2021 SA MOTOCROSS CHAMPS              TBC
MAY 15-16          SHIPWRECK       ROUND 2 VICTORIAN JUNIOR CHAMPS                 SHIPWRECK COAST
MAY 22-23          TBC                        ROUND 2 2021 SA MOTOCROSS CHAMPS              TBC       
MAY 29-30          MRA                      ROUND 3 ProMX AUSTRALIAN MX CHAMPS       GILLMAN
JUN 19-20            TBC                        ROUND 3 2021 SA MOTOCROSS CHAMPS              TBC       
JUL 24-25             TBC                        ROUND 4 2021 SA MOTOCROSS CHAMPS              TBC
JUL 31- AUG 1    GOULBURN V    ROUND 3 VICTORIAN JUNIOR CHAMPS                 GOULBERN VALLEY
AUG 29-30          TBC                        ROUND 5 2021 SA MOTOCROSS CHAMPS              TBC
SEP 4-5                 DANDENONG    ROUND 3 VICTORIAN JUNIOR CHAMPS                 DANDENONG
SEP 26-OCT 4    QUEENSLAND    AUSTRALIAN JUNIOR MX CHAMPS (AJMX)          QUEENSLAND   
NOV 6                   SAMX                    2021 SA MX CHAMPS PRESENTATIONS                   TBA
NOV 20                 MSA                      MOTORCYCLING SA's NIGHT OF CHAMPIONS     TBA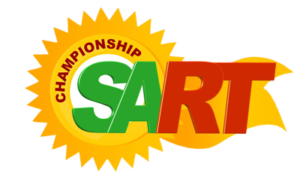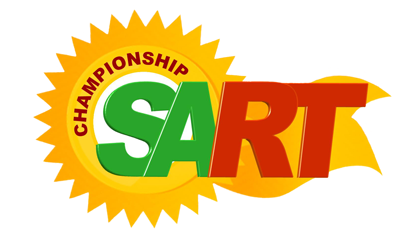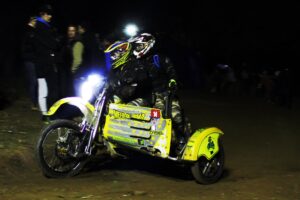 RELIABILITY TRIAL
MAY 1                   GAWLER              ROUND 1             THE PHILLIP HAYDON RELIABILITY TRIAL                 TARLEE & DISTRICTS
MAY22                  KEYNETON          ROUND 2             THE MIKE CONNORS RELIABILITY TRIAL                  SEDAN & DISTRICTS
JUN 12-13            VELOCETTE         ROUND 3             THE LEW JOB RELIABILITY TRIAL                                 ROBERTSTOWN & DISTRICTS
JUL 10-11             24 HOUR              ROUND 4             THE 2021 24 HOUR TRIAL                                               KAPUNDA & DISTRICTS
AUG 7                   LEVIS                     ROUND 5             THE GIL HARRIS RELIABILITY TRIAL                            MALLALA & DISTRICTS
SEP 4                     SAPMAC              ROUND 6             THE RIVER MURRAY RELIABILITY TRIAL                   PALMER & DISTRICTS               
SEP 18                   CLARE                   ROUND 7             THE BERYL PEARCE RELIABILITY TRIAL                      CLARE & DISTRICTS
TBC                        SART                                                      2021 SART PRESENTATIONS                                         TBA
NOV 20                 MSA                                                      MOTORCYCLING SA's NIGHT OF CHAMPIONS     TBA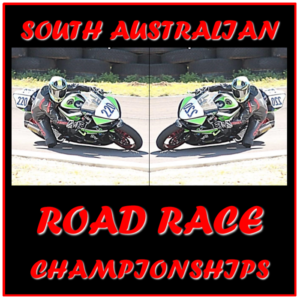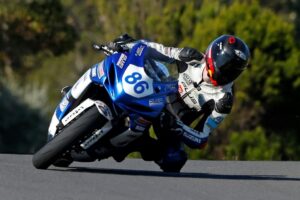 ROAD RACE
JAN 2–3                HMCRR of SA                     2020 SA HISTORIC CHAMPIONSHIPS                        MAC PARK, MOUNT GAMBIER
FEB 26–28            MOUNT GAMBIER           CLASSIC MASTERS                                                           MAC PARK, MOUNT GAMBIER
MAR 5–7              CAFNIX                                 SA CHAMPIONSHIPS ROUND 1, 3 HOUR RACE     MALLALA MOTORSPORT PARK
APR 2–4               MOUNT GAMBIER           SA CHAMPIONSHIPS ROUND 2, EASTER CUP       MAC PARK, MOUNT GAMBIER
MAY 7–9              MOUNT GAMBIER           SENIORS MEETING                                                          MAC PARK, MOUNT GAMBIER
SEP 17–19            CAFNIX & MA                    SA CHAMPS ROUND 3, AUST SIDECAR CHAMP   THE BEND, TAILEM BEND
SEP 23–26            MA                                   AUST SUPERBIKE CHAMPIONSHIP (ASBK)            THE BEND, TAILEM BEND
OCT 1–3               MOUNT GAMBIER           SA CHAMPS ROUND 4, MASTER OF MAC PARK   MAC PARK, MOUNT GAMBIER
OCT 22–24           FIM & DORNA           AUSTRALIAN GRAND PRIX (MOTO GP)                  PHILLIP ISLAND (Vic)
NOV 20                 MSA                                      MOTORCYCLING SA's NIGHT OF CHAMPIONS     TBA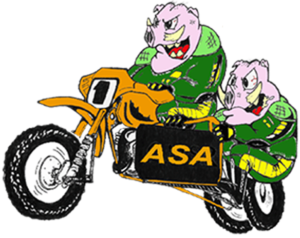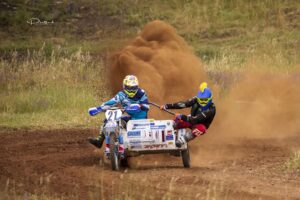 SIDECAR-CROSS & QUADS
DATES & VENUES STILL TO BE CONFIRMED
INCLUDING THE 2021 MURRAY WILLIAMS CUP & WAYNE KEARVELL PASSENGER'S CUP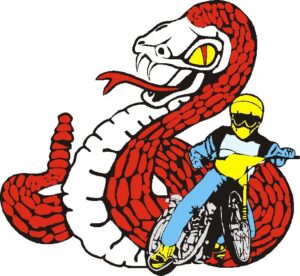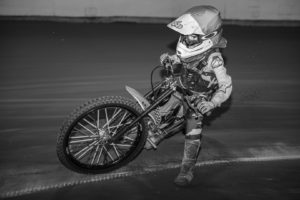 SPEEDWAY
2020
DEC 12                  SRA – GILLMAN                JACK YOUNG CUP, w/- sidecars & flat track solos
DEC 19                  SIDEWINDERS                    CLUB MEETING
DEC 28                  SRA – GILLMAN                MAJOR SOLO EVENT, w/- sidecars & flat track solos
2021
JAN 16                  SRA – GILLMAN                       SOUTH AUSTRALIAN SENIOR SOLO CHAMPIONSHIP, w/- sidecars & flat track solos
JAN 28                  SIDEWINDERS                    SOUTH AUSTRALIAN JUNIOR SOLO CHAMPIONSHIP
JAN 29                  MA – GILLMAN                 UNDER 21 & UNDER 16 250cc AUSTRALIAN CHAMPIONSHIPS    
JAN 30                  FIM – GILLMAN               FIM OCEANIA SENIOR SOLO CHAMPIONSHIP, w/- sidecars
FEB 6                     SIDEWINDERS                    SOUTH AUSTRALIAN JUNIOR SIDECAR CHAMPIONSHIP (TBC)
FEB 13                   SRA – GILLMAN                BOWES FAMILY SIDECAR CUP ROUND 1, w/- solos & flat track solos                        
FEB 20                   SIDEWINDERS                    THE GRAHAM BAKER SHIELD
FEB 27                   SRA – GILLMAN                BILLS'S BITS & BIKES SA SIDECAR CHAMPIONSHIP, w/- solos & flat track solos
MAR 6                   SIDEWINDERS                    THE ROY BITMEAD MEMORIAL CUP
MAR 13                SRA – GILLMAN                    THE BOB WHITE CUP, JUNIOR & SENIOR SIDECAR, w/- solos & flat track solos
MAR 20                SIDEWINDERS                    CLUB MEETING
MAR 27                SRA – GILLMAN                CHOOKS GRAPHIX SIDECAR CUP ROUND 2, w/- solos & flat track solos   
APR 3                    SIDEWINDERS                    THE PRESIDENT'S CUP
APR 10                  SRA – GILLMAN                DIVISION 2 SIDECAR SA CHAMPIONSHIP, w/- classic solos & sidecars
APR 17                  FIM – GILLMAN                                FIM OCEANIA SIDECAR CHAMPIONSHIP, w/- solos
SEP 25                   MA – SIDEWINDERS       125cc JUNIOR SOLO AUSTRALIAN CHAMPIONSHIP
SEP 26                   MA – SIDEWINDERS       125cc JUNIOR SOLO TEAMS AUSTRALIAN CHAMPIONSHIP
NOV 20                 MSA – VENUE TBA          MOTORCYCLING SA's NIGHT OF CHAMPIONS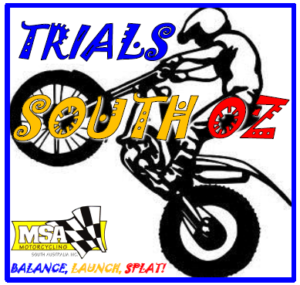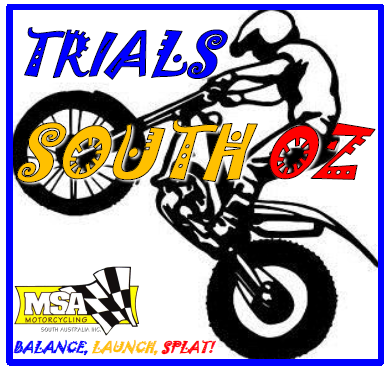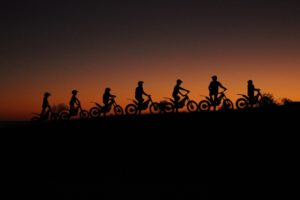 TRIAL
JAN 30                 AJS MTC of SA                   2021 DYNAMIC TRIAL SERIES       ROUND 1            JDP, WINGFIELD
FEB 27                   AJS MTC of SA                   2021 DYNAMIC TRIAL SERIES       ROUND 2            JDP, WINGFIELD
MAR 27                AJS MTC of SA                   2021 DYNAMIC TRIAL SERIES       ROUND 3            JDP, WINGFIELD
APR 17                  TRIALS SA                            TRIALS SA COME & TRY DAY                                        VICTOR HARBOR
APR 18                  AJS MTC of SA                   THE FRANK TUCK TRIAL                                                 VICTOR HARBOR              TROY 1
MAY 2                   VELOCETTE                         TBC                                                                                        TBC
MAY 15                 TRIALS SA                            GIRLS & WOMEN'S COME & TRY DAY                      BAROSSA (TBC)
MAY 16                 KEYNETON                          2021 SOUTH AUSTRALIAN WOMEN'S CUP            BAROSSA (TBC)
MAY 16                 KEYNETON                          THE DIENER / HOLMES SIDECAR TROPHY              
JUN 5                    TRIALS SA                            COACHING / PRACTISE DAY                                         TUNGKILLO
JUN 6                    AJS MTC of SA                   THE 46TH PETER SPARKES TROPHY                            TUNGKILLO
JUN 20                  KEYNETON                          THE 48TH MOUNTAIN MAN TRIAL                            BAROSSA                             TROY 2
JUL 4                      AJS MTC of SA                   THE CLASSIC TRIAL                                                           TUNGKILLO       
JUL 25                   GAWLER                              THE MAX GRAETZ TRIAL                                                 TUNGKILLO                        TROY 3
AUG 14                 TRIALS SA                            COACHING / PRACTISE DAY + 'QUALIFICATION' MUNGEREE
AUG 15                 TEAM H & AJS                    THE WOOLSHED TRIAL                                                   MUNGEREE                        TROY 4
AUG 28                 TRIALS SA                            TEAM SA PRESENTATIONS                                           ROBERTSTOWN
AUG 29                 VELOCETTE                         THE BLACK MUD TRIAL                                                  ROBERTSTOWN                TROY 5
SEP 11-12             GAWLER                              THE 2021 SOUTH AUSTRALIAN TRIAL CHAMPS    TUNGKILLO       
OCT 2-3                TEAM AUSTIN                   THE 2021 AUSTRALIAN TRIAL CHAMPIONSHIPS WESTERN AUSTRALIA
OCT 30                  TRIALS SA                            2021 TRIALS SA PRESENTATION DAY/NIGHT         TBA
NOV 20                 MSA                                      MOTORCYCLING SA's NIGHT OF CHAMPIONS     TBA