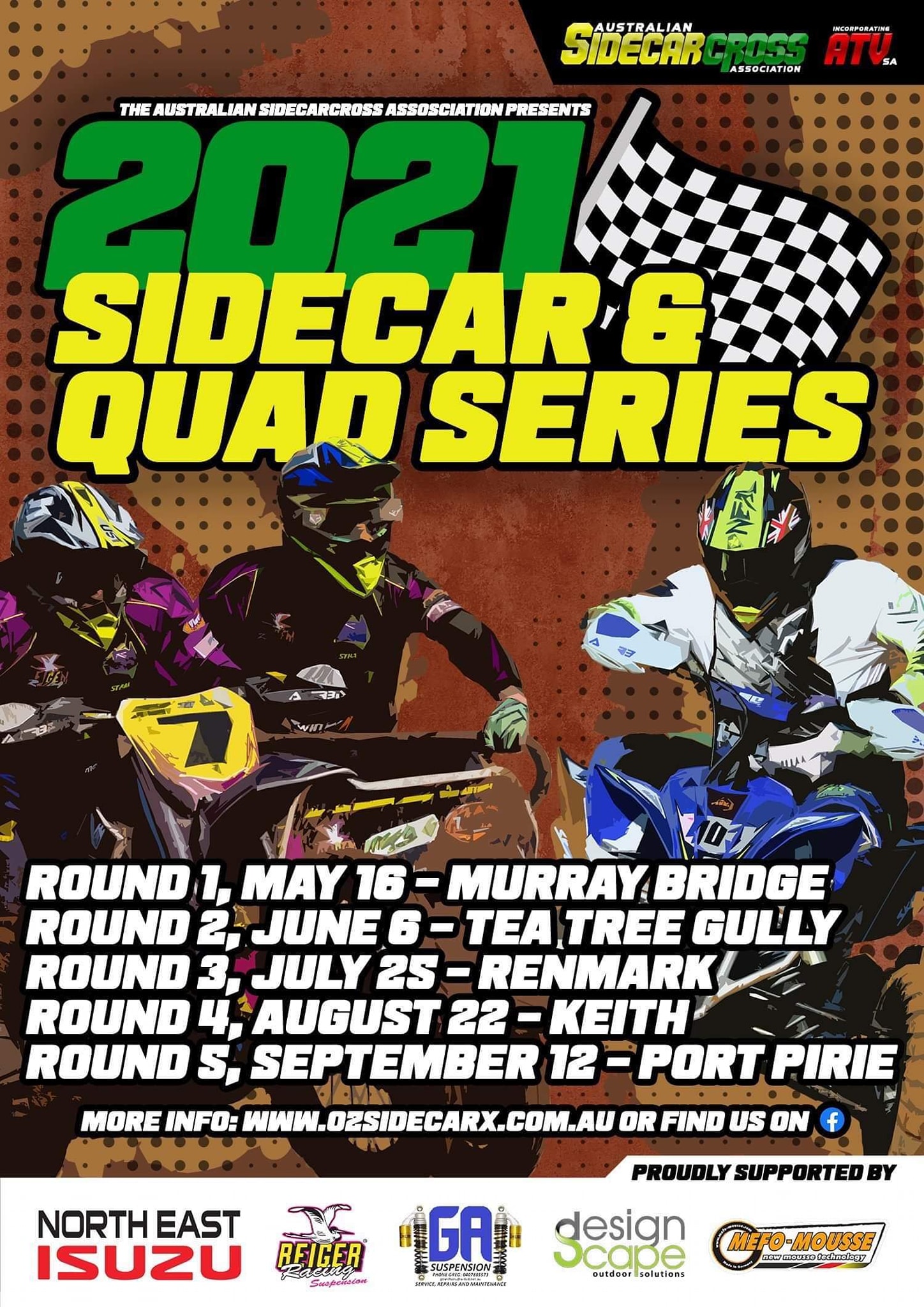 2021 SIDECAR-CROSS & QUAD SERIES HEADS TO KEITH FOR A '2 DAYER!'
Calling all sidecar riders and passengers – time to drag the trust old steed out of the shed and punt it around a track once again!
The Australian Sidecar-cross Association, along with ATV SA are looking to get as many sidecars, and Quads, out on the track at Keith in a few weeks' time for the next event in their 2021 Series.
There are classes for ALL ages, bikes and riders, and Keith is also a great sidecar track – for all bikes – both junior and senior, as well as the older bikes that no longer like the big jumps!
The next event is also a two day event, and at Andy Caldecott Park at Keith on August 21st and 22nd. The ASA are taking entries via the following link https://shorturl.at/ekxDH
Classes WILL also include;
Junior 50cc Solo demo,
Open Senior Solo,
Non-comp Senior Sidecar
As well as all of the usual Quad and Competition Sidecar classes – check out the sup regs on the sup regs page on this website for all the details!
The Keith Hotel are sponsoring the event, so if you're looking for accommodation please get in touch with them. The ASA will be having dinner here on Saturday evening, you can indicate on your entry form the number of people who will be attending with you.
PLUS:
Round 5 is planned for September 12th at Port Pirie Motocross Club. Entries will open soon – stay tuned – another great sidecar track!
AND ALSO PLUS:
The 2021 Murray Williams Sidecar Cup and Wayne Kearvell Sidecar Passenger Trophy, honouring a couple of great champions, and great blokes, is being run this year at Murray Bridge on October 17th. Details for this event, plus the poster are being organised now, so it will hopefully be available soon.