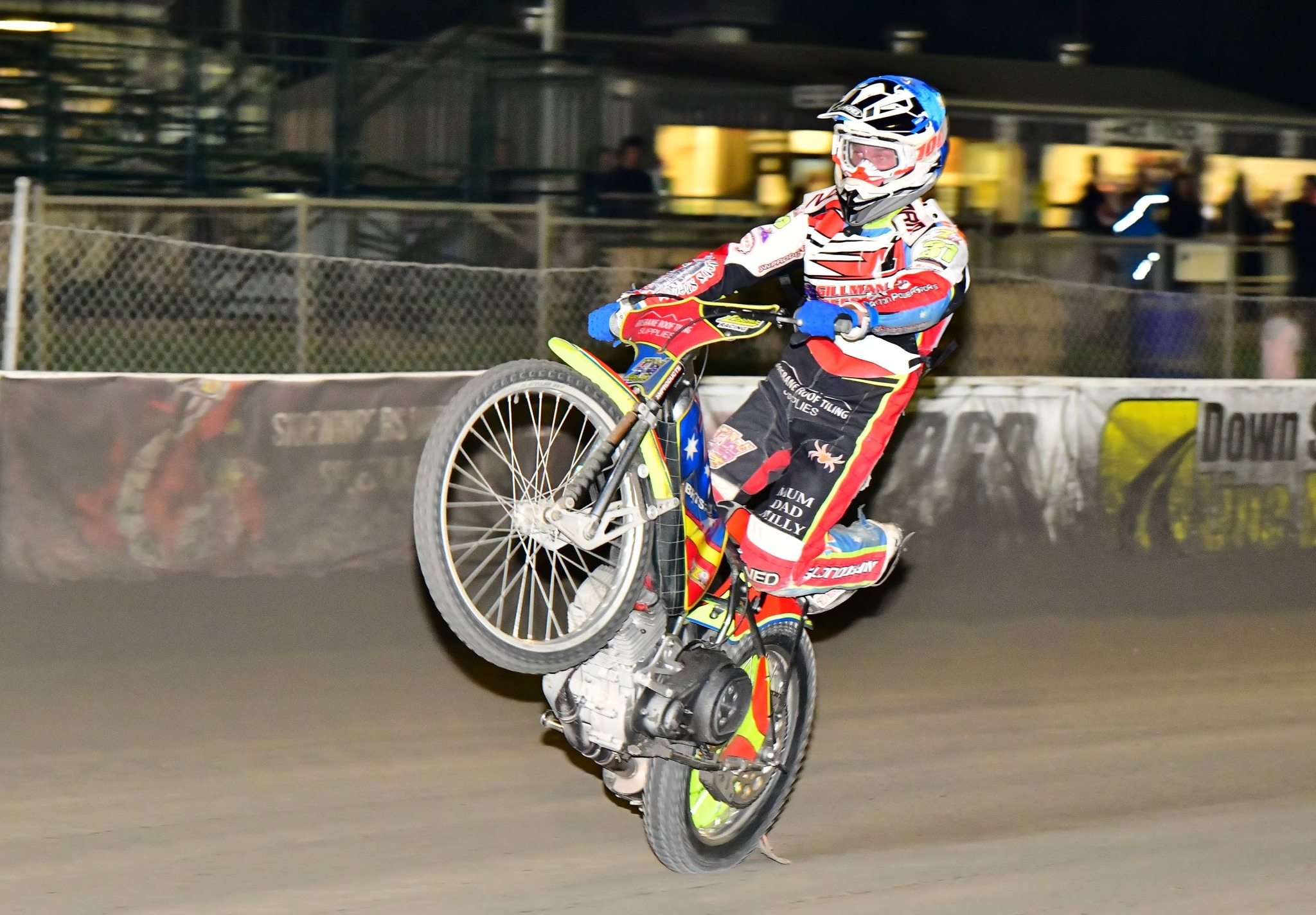 This weekend would be the first time after a long hiatus that we see Speedway riders from as far as Western Australia and New South Wales, combined with Victorians return back to South Australia for our State Championship. Rivalries will ignite once more as riders battle it out for the Championship Title Crown and more than a few bragging right points. 
Photo Credit "Derick Thomas Photography"
Below as selected by the SA Speedway Sports Manager is a stacked field of talent:
1      Ruby Chapman                  SA
2      Jordan Hargreaves           SA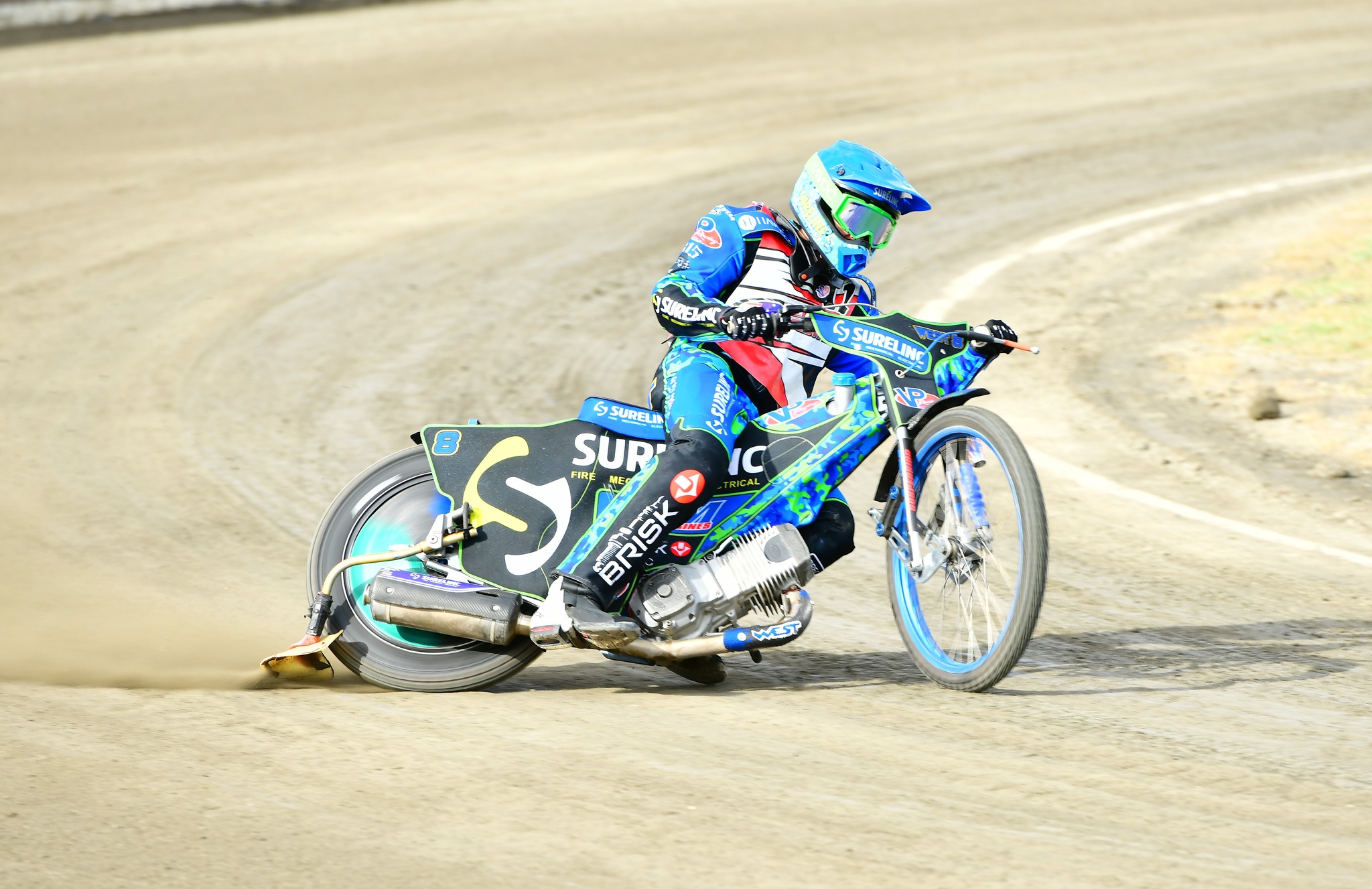 3      Hayden Pascoe                 SA
4      Cooper Antone                  NSW
5      Ryleigh McGregor             SA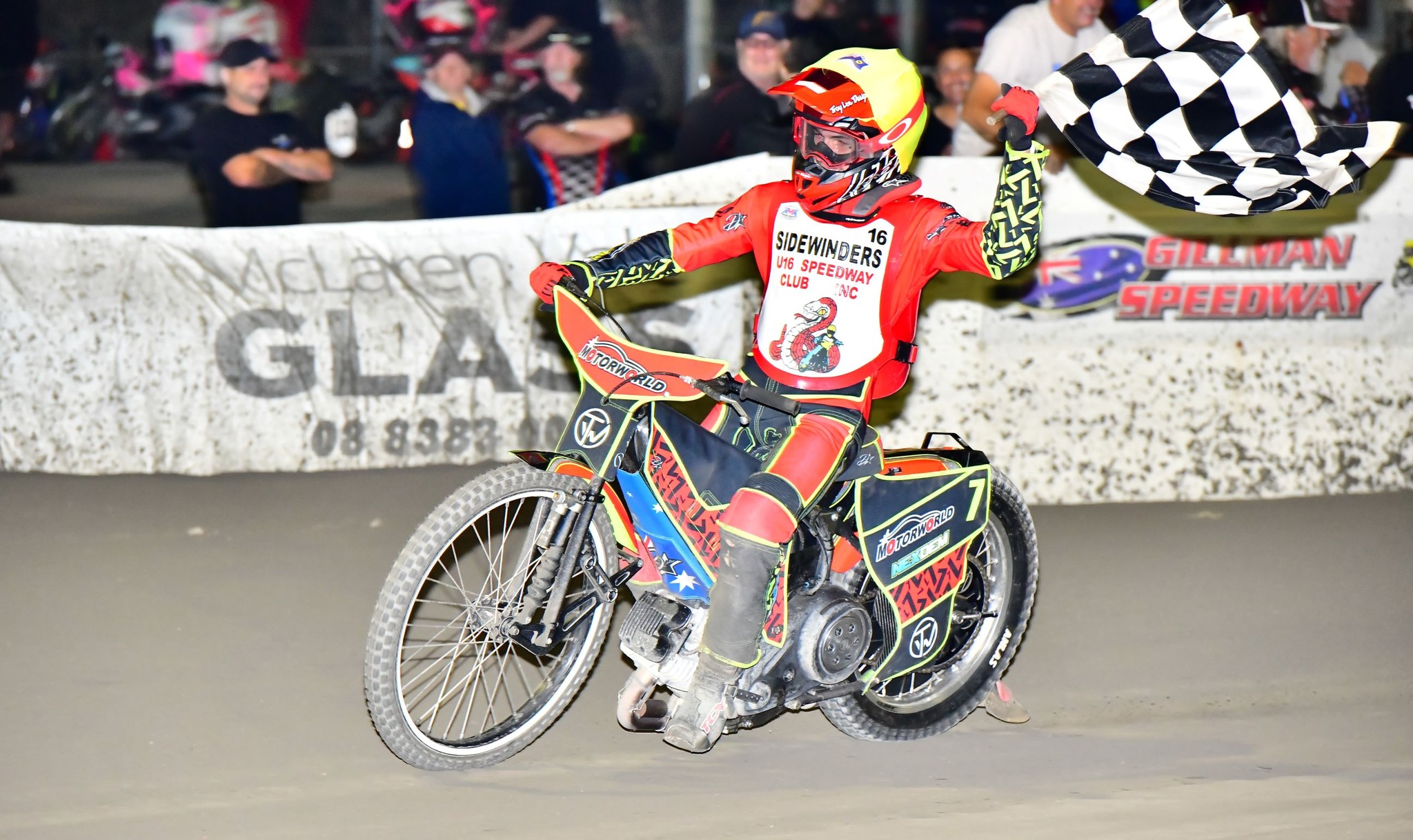 6      Darcey Timmis                 SA
7      Blake Schlein                   VIC
8      Harry Sadler                     SA
9      Hayden Kuchel                 SA
10    Angus Hume                    VIC
11    Mitchell McDiarmid        WA
12    Blake Hocking                  SA
13    Ambrose Fraser              VIC
14    Kobi Canning                   SA
15    William Nicol                   SA
16    Lilly Cottrell                     VIC
Reserve:
Jackson McPherson                SA
Excitingly for the first time in SA History we have had 3 Female talents Ruby, Darcey and Lilly enter to take on the lads in an SA Championships and with notable Talents descending on Sidewinders Speedway from all corners of Australia. Its looking to be a night not to miss, one such traveler with a list of successes Mitchell McDiarmid is looking to give the South Aussies a run for their money.
After a packed year of racing Mitchell is no stranger going bar to bar with SA Speedway athletes including lining up against the defending SA Champion Harry Sadler after their previous battle at the Australian 125's Championships final at Sidewinders earlier in 2022.
Will Harry end up wearing the title crown for a second year in a row or will fellow South Aussie Kobi Canning get his way to topple the Champ after his 2021 4th place championship finish.
Just to show how tight the racing will be, many of the field including Mitchell McDiarmid, Harry Sadler, Kobi Canning, Darcey Timmis, Jordan Hargreaves, Cooper Antone, Ambrose Fraser, Haydon Kuchel and Hayden Pascoe have all come away from amazing performances at the Australian Championships back in April.
Where to see it all???
Sidewinders Speedway at 8th Street Wingfield
Gates open at 9.30am, tapes up (racing starts) at 11.00am.
Adults $5.00, Kids U16 free, programmes $3.00