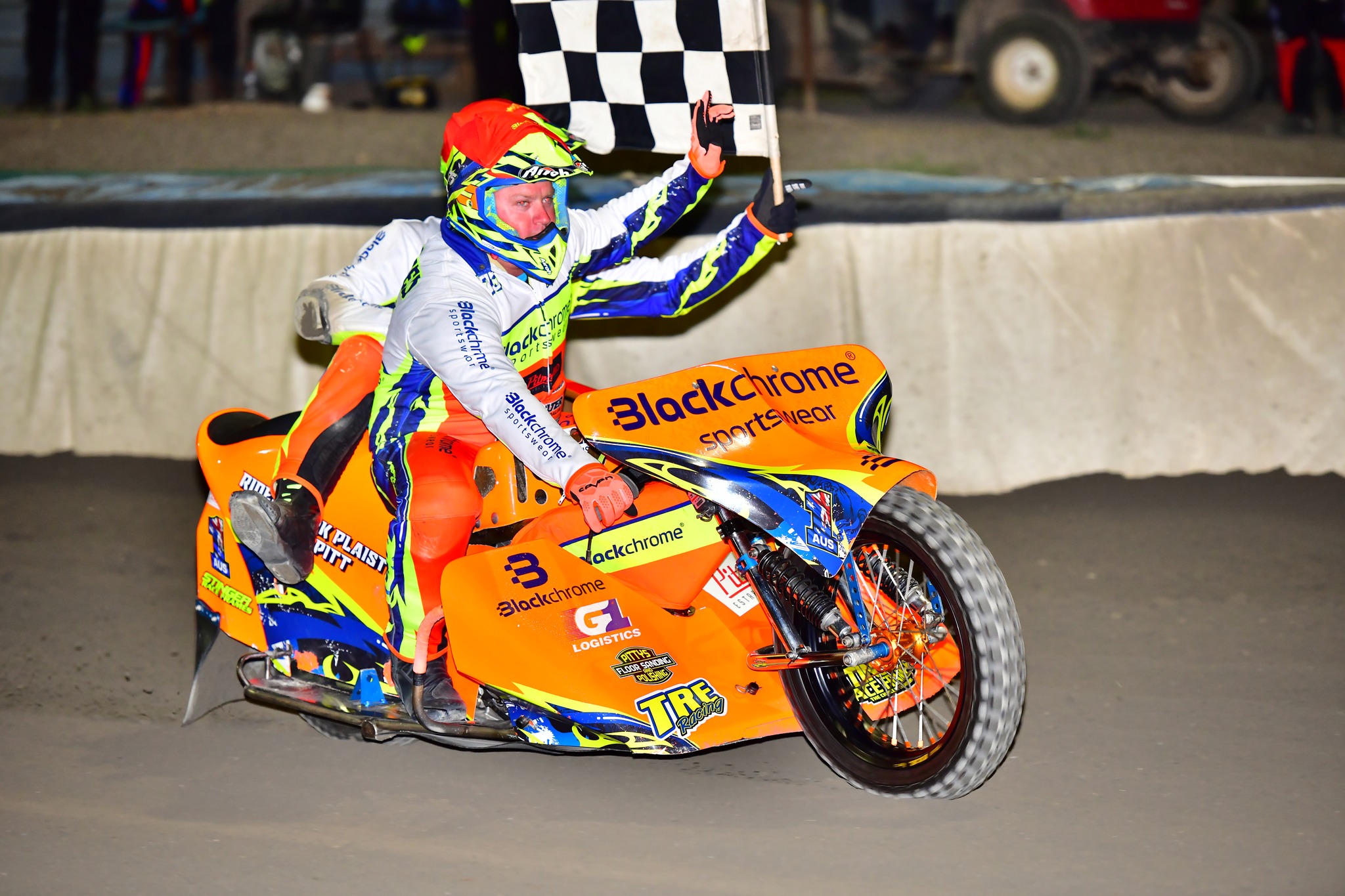 2022 BOWES FAMILY SIDECAR CUP, SATURDAY FEBRUARY 12TH, GILLMAN SPEEDWAY, WILKINS ROAD, GILLMAN.
With the 2022 Australian Sidecar Championship now headed for Gillman Speedway Stadium – every sidecar event between now and April at Gillman is going to be a huge shakedown in the lead up to the Championships – and this Saturday night is the first of them – with a hugely talented line up looking to get early bragging rights.
Any field that boasts Darrin Treloar / Blake Cox and SA's own defending Champion, Mark Plaisted / Ben Pitt, as well as Mick Headland / Brenton Kerr, Damian Niesche / Aaryton Canning, the next generation in Jake Treloar / Eli Wright, and heaps more – well, you know you are going to be in for an awesome night's racing!
So, pack the deck chair in the car and head down this Saturday arvo – and make sure you get there early to watch some of the future talent strutting their stuff.
Here's all the need to know!
Gates Opens 4.00pm
Junior support racing from 6.00pm
Main event racing from 7.00pm
Adults $25.00
Concession $20.00
Children U16 FREE
Parking FREE
Grandstand FREE
CANTEEN – open all night and there is awesome food at Gillman!
BAR and SOUVENIR STAND; open all night as well!
Chance to win 1 of 2 $50.00 Fuel Vouchers – just need to buy a Programme to have a chance!
NEW NEW NEW; Live Stream, https://speedwayaustralia.tv – check it out if you can't be there – $27.50!
The Bowes Family Cup field!
GROUP A
Mark Plaisted / Ben Pitt.
Mick Headland / Brenton Kerr.
Rick Stephens / Nick O'Brien.
Shane Rudloff / Scott Morris.
Kane Golding / Isaac Amos.
Brian Silvy / Damian Egan.
Aaron Silvy / Kaiyden Silvy.
Shane Hudson / Adam Constable.
Jake Treloar / Eli Wright.
Mark Radford / Blake Hals.
Wayne Lethbridge / G Simounds.
GROUP B
Darrin Treloar / Blake Cox.
Mitchell Spear / Glen Zaworski.
Damian Niesche / Aaryton Canning.
Dean Hobbs / Daniel Low.
Brenten Dwyer / Jamie Flood.
Tim Bichard / Brenton Marsh.
Daniel Puddy / Byron Mordaunt.
Max Howse / Riley Commons.
Byren Gates / Eli Bock.
Adam Pascoe / Josh Pascoe.
Stephen Fowler / Ben Goodridge.
How the winner is decided;
Highest Point Scorer from each group goes straight to the Final
2nd, 3rd, 4th, 5th into a group Semi Final
Winner from each Semi Final into the Final
Tapes go up, and less than 1 minute later – the winner of the Bowes Family Cup will be known!
SUPPORT CLASSES
14 Flat Track Solo's
Junior 50cc and Pee Wees from 6.00pm
125cc Juniors & Novice 125cc, 250cc Sidecars – during the track grades of the main meeting.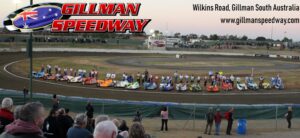 Photos courtesy of the very talented Judy McKay & Derick Thomas, as well as Darrin Treloar