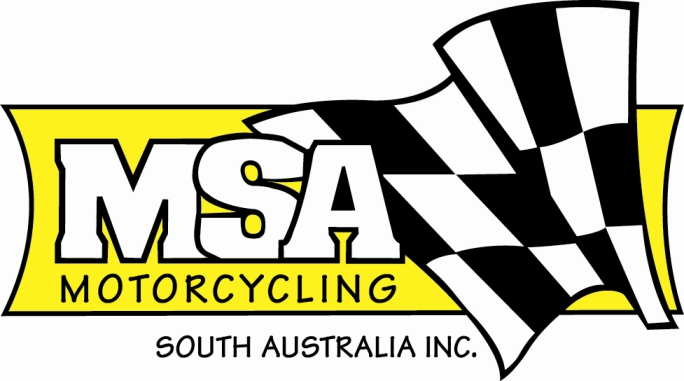 2022 MOTORCYCLING SA LEVEL 1 COACHES COURSES – DATES ANNOUNCED
Are you 18 years of age?
Do you want to put back into the sport and help find and nurture tomorrow's champions?
Keen to see the joy you can put on the face of one or more of tomorrow's champions?
Want to find out how full-filling coaching tomorrow's champions can be?
Want to play a role in helping a young rider become a champion today?
Want to feel the pride when 'your' rider is presented with an Australian Championship medal?
Well – here is your chance to start yourself on an exciting new motorcycling journey!
Motorcycling SA is excited to announce that, on the back of the well supported 2021 Level 1 Coaches Course held late last year, that for 2022 there will be three (3) courses held – and that 2 of them will be held in regional areas.
And here are the dates and locations of the 2022 Level 1 Coaches Courses;
West                     June 25 & 26                      Kimba MX Track (To be held in conjunction with round 4 of the EP Series)
South                    September 3 & 4              Keith MX Track (Andy Caldecott Park)
Central                 November 5 & 6               MSA Hall & Junior Development Park @ Wingfield
This course covers all of our disciplines – dirt track, enduro, motocross, reliability trial, road race, speedway & trial – with the practical portion of the course being able to be tailored (in part) to each discipline.
Register on the coaches' page on MSA website; https://www.motorcyclingsa.org.au/coaches-and-officials with registrations to open on March 1st and remain open until each class, unless a maximum number is met (20).
PLEASE NOTE; COUNTRY COURSES WILL NEED A MINIMUM OF 10 CONFIRMED NAMES TO GO AHEAD!
While it can look a little daunting, becoming a coach is not that hard, attend the course, fill out the forms, do an online course and get a couple of checks – all of which you will be helped through by Motorcycling SA – see below for a more detailed description of your journey to becoming a Level 1 Coach.
GAINING A MOTORCYCLE SPORT COACHING ACCREDITATION
In order to gain a Motorcycle Sport Coaching Licence you will be required to:
Demonstrate practical experience in relation to motorcycle riding, together with a sound knowledge of motorcycle riding technique
Satisfy any pre-requisites for attending the coaching course

Obtain a General Principles certificate from the Australian Sports Commission Community Coaching General Principles program

Attend, complete and successfully pass all requirements of the coaching course
Complete any post course assessments
Ensure you have a Working with Children Check (WWCC). This can be done through Motorcycling SA at no charge if you have never had a check done.
Complete and return the appropriate licence application form to the Relevant Controlling Body.
It is also highly recommended that a coach hold a current "Provide First Aid" qualification, as it is a requirement that, at a minimum, this must be available at ALL coaching events.
AFTER THE COURSE
After the requirements of the course have been lodged with the MSA Office, the coach will be accredited with a Level 0 Coach Licence, and will be able to do the following;
LEVEL 0 COACHES
Can only conduct Kick Start Coaching and can only take out a permit on behalf of a Club for a Kick Start event.
Cannot take out a permit for themselves, run a coaching day OR conduct endorsement coaching.
Can coach a maximum of six people at a time during Kick Start.
Assist with Level 1 & Level 2 Coaches at Coaching Days & Come & Try Days
Once the probation period of 20 hours has been completed (with the hours attending the course included in this 20 hours), the coach will then be upgraded to Level 1, where they will be able to do the following;
LEVEL 1 COACHES
Can;

Take out their own Permits
Run Coaching Days
Conduct Endorsement Coaching
Kick Start Coaching
And complete Supercross Endorsements

Can coach a maximum of six people at a time, unless with a Level 2 Coach where they can then coach up to ten people at a time.
SUPPORT
All coaches will be able to call the MSA Office for assistance with permits, coaching reports and any and all queries
Motorcycling SA will also endeavour to offer and supply ongoing education and upskilling opportunities as they arise, whether this is through Motorcycling Australia, or outside (of the sport) options, such as Sport SA, SASI & the AIS.
EXPIRED COACHING LICENCE?
Looking through the records, there are almost 100 coaches who have let their licences lapse over time. If you have held a Coach Licence in the past, and would like to renew and get back into it, just register to attend one of these courses as a refresher, and get back working within this great sport.
Any questions or queries, please contact Andrew Warnest, the Events Officer at Motorcycling SA, 08 8332 9000.