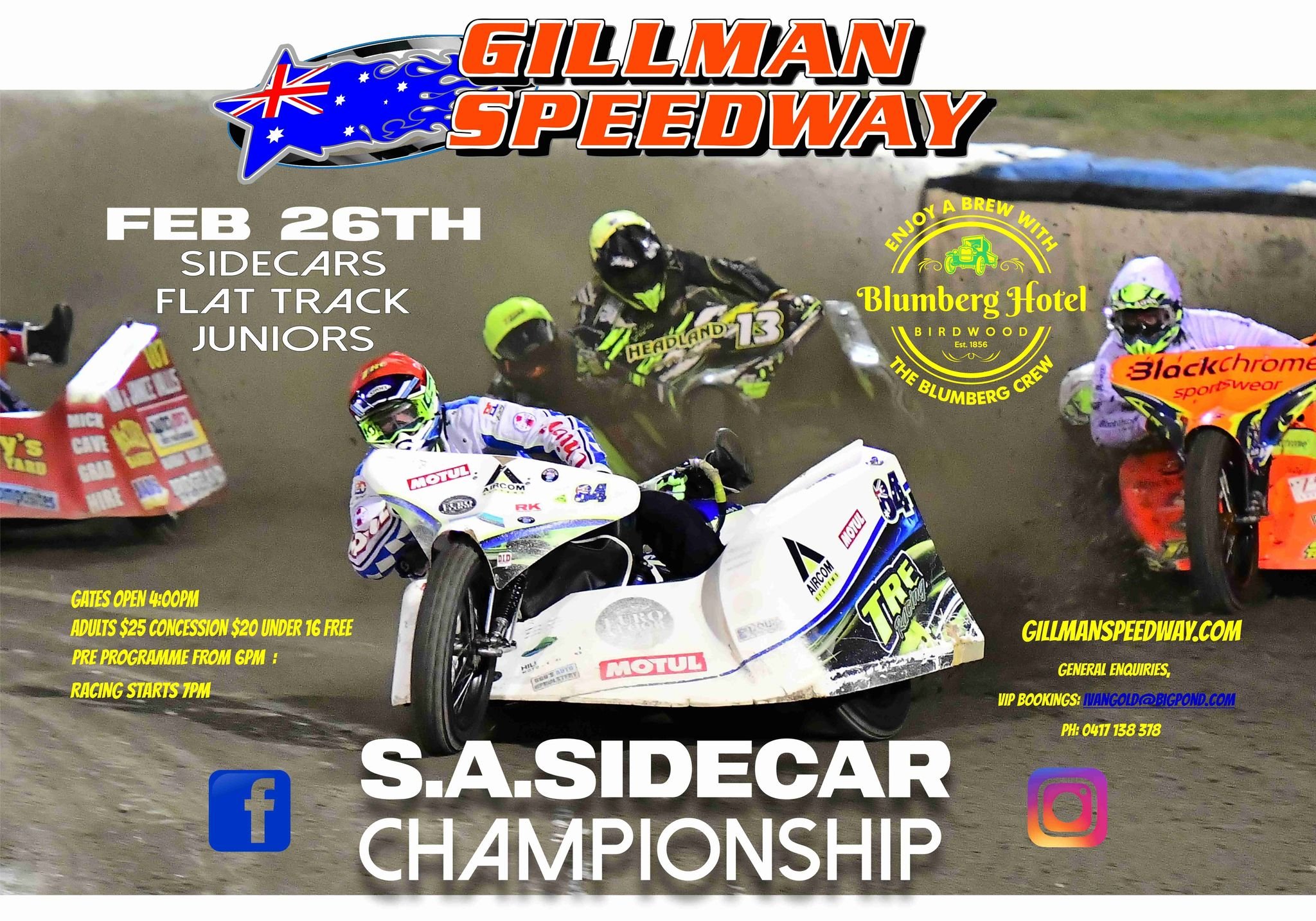 2022 SOUTH AUSTRALIAN SIDECAR CHAMPIONSHIPS, THIS SATURDAY FEBRUARY 26TH, GILLMAN SPEEDWAY, WILKINS ROAD, GILLMAN.
With the 2022 Australian Sidecar Championship fast approaching at Gillman Speedway Stadium – every sidecar event between now and April at Gillman is going to be a huge shakedown in the lead up to the Championships – and this Saturday night is the biggest of them – with a hugely talented South Australian line up looking to get early bragging rights.
Bring the family or friends – and watch as the Mark Plaisted / Ben Pitt team take another step in preparing for the defence of their Australian Championship.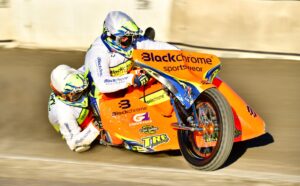 Fantastic food at the canteen and the drinks are nice and cold at the bars.
COVID contact tracing at entry gates is required and masks are required when lining up at ALL counters, NO MASK NO SERVICE
Live Streaming available for those unable to attend via www.speedwayaustralia.tv for just A$27.50
More info www.gillmanspeedway.com
SA Sidecar Championship February 26th 2022
Gates Open 4.00pm
Pee Wees 6.00pm
Racing 7.00pm
Adults $25.00
Concession $20.00
Children U16 FREE
Parking FREE.
EFTPOS or Cash at Gates, Canteen, Bar and Souvenir Shop
Blumberg Hotel 2022 South Australian Championship
  1            1      Mark Plaisted / Ben Pitt                                    SA/Vic              Yamaha
  2          15       Shane Rudloff / Scott Morris                            SA
  3        970       Dean Hobbs / Daniel Low                                 SA                    Suzuki
  4         82       Wayne Lethbridge / Grantley Simounds           SA                    Yamaha
  5        107       Mick Headland / Brenton Kerr                           SA                    Yamaha
  6         11       Thomas Adams / Jaxon Rayner                        SA                    Honda
  7          43       Daniel Puddy / Byron Mordaunt                       SA
  8          21       Aaron Silvy / Jaron Silvy                                  SA                    Yamaha
  9        272       Adam Pascoe / Josh Pascoe                            SA                    Yamaha
10           14       Kym Menadue / Eric Melton                             SA                    Yamaha
11          46       Mitchell Spear / Glen Zaworski                         SA
12          77       Tim Bichard / Brenton Marsh                           SA                    Yamaha
13           40       Damien Niesche / Ayrton Canning                    SA
14         115       Kane Golding / Isaac Amos                              SA                    Yamaha
15          12       Brian Silvy / Damian Egan                               SA                    Yamaha
16           35       Mark Mitchell / Tony Carter                              SA
Photo credits; Derick Thomas Photography, with thanks