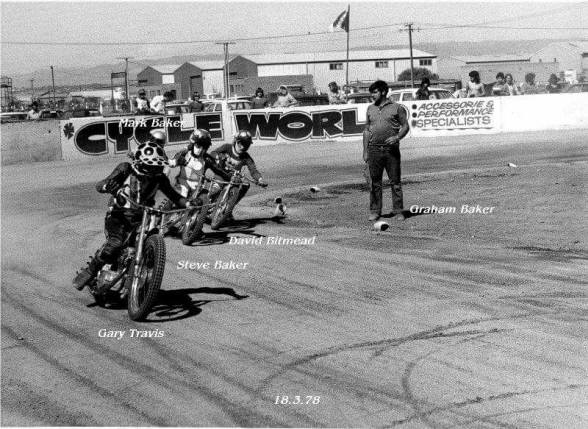 ROY BITMEAD MEMORIAL – THIS FRIDAY NIGHT AT SIDEWINDERS, THE FINAL HIT OUT BEFORE THE 125cc AUSTRALIAN CHAMPIONSHIPS!
Nominations are now CLOSED for the 2022 ROY BITMEAD MEMORIAL, one of the iconic events held each summer at Sidewinders U16 Junior Speedway each summer – because the event is on THIS COMING Friday night – March 4!
The Memorial Shield honours Roy Bitmead, one of the Sidewinders originals who, along with Graham Baker, had the vision and foresight to build a stand-alone junior speedway track and club (Sidewinders) more than 40 years ago in Wingfield, and chances are the 2022 running will be another epic event in the history of the Shield!
And, as always, the Bitmead family will be on hand to pay tribute to their patriarch, and celebrate all he did, not only for his family, but for all generations of the Sidewinders family!
Gates Open; 6.00pm
Pit access; strictly 6.00pm – 7.00pm
Riders Briefing 7.15pm
Racing 7.30pm
Venue entry via the main gate:
Adults $5.00
Children U16 FREE.
Official Program $3.00
Canteen open all night
Canteen and facilities are both disabled accessible.
No smoking on the premises including the official car parking areas.
No alcohol is to be consumed on the premises.
Pit access to the public will close half hour prior to racing and will not be opened until at least 10 minutes after the last event. No pit entry to the public during interval.
No persons are permitted in the car parking area during the meeting.
So, chuck the deck chair in the boot, mark your spot on Graham Baker Hill and get a great feed from the Sidewinders awesome canteen – and then sit back and watch some awesome Speedway sKidz strut their stuff! Go on, you know you wanna!
And with the Under 16 125cc Australian Championship to be held on this same track over the weekend of April 1-3, this will be the last chance for our local riders to have a serious hit out before hand – so look for this to be a meeting of high quality and one not to miss!
The Australian Championships will be held over the first three days of April, with Practise & Qualifying on the Friday, the Individual Championship on Saturday and the Teams Championship on Sunday – it will be a serious weekend of awesome action from Australia's finest junior riders – and could those present be watching a future World Champion in action!