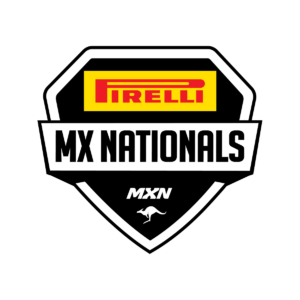 3 SOUTH AUSSIES IN TOP 10 OF THE 2019 WOMEN'S AUSTRALIAN MOTOCROSS CHAMPIONSHIPS
With the 2019 Women's Australian Motocross Championships now done & dusted, the final points table has now come to light – and 3 South Aussie girls finished in the top 10, with Amy Bartsch also grabbing a top 5 finish in 5th, followed by Steph Cutler in 7th and Charlotte Berrill in 9th.
All 3 were consistent in their results, with Steph the only rider to have a problem in any of the races, with a flat tyre during the Monarto round. Other than that, top 10 finishes were the order of the day!
And while the top 3 of Rutledge, Moore & Brown were just that bit far in front in all the races, 4th to 10th was a close affair in most, giving our SA girls a challenge to look forward to in future years!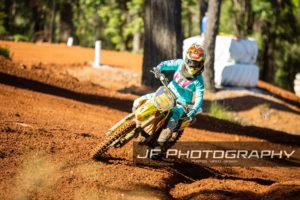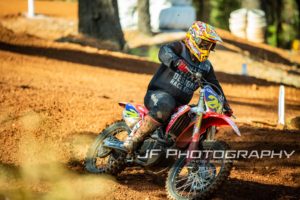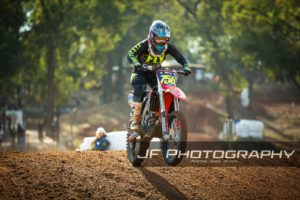 From Amy; "Massive weekend at Manjimup in WA racing the final round of the Australian Women's Nationals. Coming out of MB I was sitting tied in 7th and desperately wanted to improve on that position. Went out for practice on Friday and took every session to gel with the track, thankfully I got myself sorted for the first race on Saturday finishing 6th. Sunday I was better for me as I got my head around the track and how it would form going 6,5,5 and finishing up the series in 5th in Australia.
Now I can honestly say that Manjimup is hands down the best track I have ridden and I will definitely be heading back in the future!"
From Steph; "Manjimup 15,000 is an event I have always wanted to ride and I finally got to cross it off my bucket list. And it sure as hell didn't disappoint. Probably the most fun I've had on my bike, even when I was struggling I was still smiling. Started the 3rd round of the Women's Championship in 11th. Went 5, 7, 6, 6 for the weekend and finished 7th in the Championship overall. Pretty stoked on the results after coming off a whole year not riding and lack of fitness."
From Charlotte; "Overall final results for the Australian Women's Championship 2019 published today – 9th overall in Australia!! My aim was to manage a better finish than my 24th finish last year and it's a definite improvement! Thank you so much to everyone who makes this racing dream possible for me."
With 2 rounds on home soil at Monarto (Murray Bridge) followed by the 3rd and final round at the famous Manjimup track in WA, it made for a long trek across the Nullabor for all of the riders, and especially those from the Eastern states.
Huge congratulations to all of the MX women for making the commitment to ride the 2109 Championship, which had a total of 25 women ride at least one of the rounds, so great numbers going forward.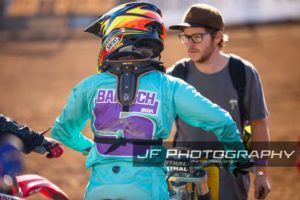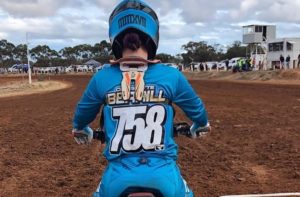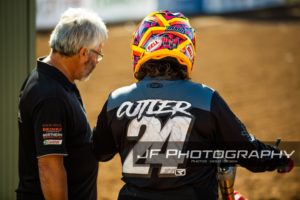 With thanks to JF Photography for the photos from Manjimup – awesome!
| | | | | | |
| --- | --- | --- | --- | --- | --- |
| Overall | Number | Name | Murray Bridge | Manjimup |  TOTAL |
| 1 | 1 | Meghan Rutledge | 140 | 131 | 271 |
| 2 | 86 | Jessica Moore | 122 | 137 | 259 |
| 3 | 18 | Maddy Brown  | 122 | 120 | 242 |
| 4 | 655 | Kara Cats | 102 | 112 | 214 |
| 5 | 5 | Amy Bartsch | 92 | 102 | 194 |
| 6 | 49 | Tanesha Harnett | 92 | 97 | 189 |
| 7 | 24 | Steph Cutler | 77 | 100 | 177 |
| 8 | 4 | Megan Bagnall | 57 | 92 | 149 |
| 9 | 758 | Charlotte Berrill | 63 | 75 | 138 |
| 10 | 22 | Tahlia Lang | 58 | 76 | 134 |