Over 80 South Australian riders, including a couple expat Croweaters, on 2 & 4 wheels will tackle one of Australia's most iconic events, the Finke Desert Race, starting & finishing this weekend in Alice Springs.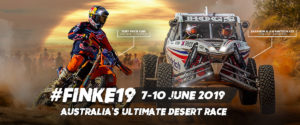 For those who don't know what 'Finke' is;
The Tatts Finke Desert Race is an off road, multi terrain two-day race for bikes, cars, buggies and quads through desert country from Alice Springs to the small Aputula (Finke) community. The race is held each year on the Queen's Birthday long weekend in June.
"Finke" as it is commonly known, is one of the biggest annual sporting events in the Northern Territory and has the reputation of being one of the most difficult offroad courses in one of the most remote places in the world. Finke is unique and the most fun you can have with a helmet on!
The above is straight off their website – and says it all in a nutshell really!
For all of the information – including the rider list – so you can see who from SA is having a crack – head to; www.finkedesertrace.com.au
Their website also includes all the details for spectators and where you can and can't go, or camp along the track, as well as what is happening in and around Alice Springs during the week long event.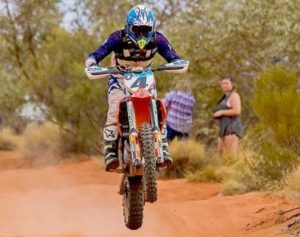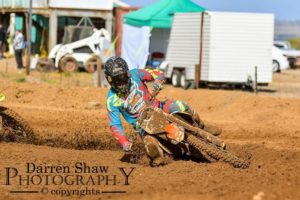 Leading the SA Charge will be Kent Collins (#4) and Daniel Banks (#13), with Kent keen to get onto the podium after finishing 4th outright last year, with Dan keen to crack the top 10 after finishing 13th in 2018! 
Good luck to all of our South Australian contingent in the 'Red Centre' this weekend