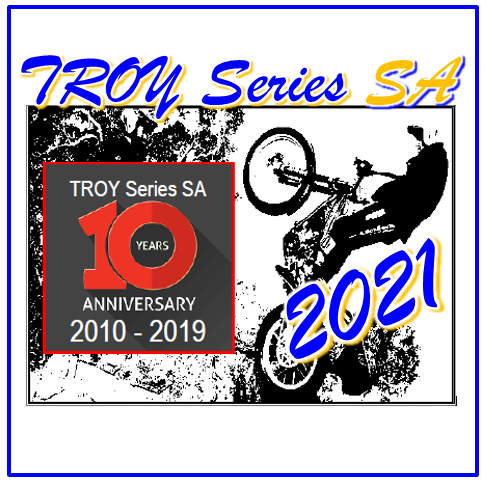 BALANCE; LAUNCH; SPLAT!
TROY Series SA 2021 – ENTRIES OPEN FOR ROUND 1!
Entries have now opened for round 1 of TROY Series SA 2021, the Frank Tuck Trial at Victor Harbor on Sunday April 18th and being run by the AJS Moto Trial Club of SA.
Supp regs are available on the Motorcycling SA website and entries are through your Ridernet Profile.
This iconic property at Victor will once again play host to the opening round of TROY – and will likely feature the famous waterfall section, with great viewing from the top all the way down to the bottom – and although it looks unlikely, there is always the4 chance of Victor being a wet event, as it has been many times in the past! 
The event will be preceded on the Saturday by a Coaching and Come & Try Day, running from 10.00am – 4.00pm, and with coaches on hand to help with any new riders, as well as those riders who need endorsements signed off!  
Camping onsite for competitors and free entry to the venue for spectators – keeping in mind the physical distancing and density requirements for COVID-19, this will be another great start to the Trials SA season – especially as spectators will be watching Australian Champions and Australian representatives in action and up close!