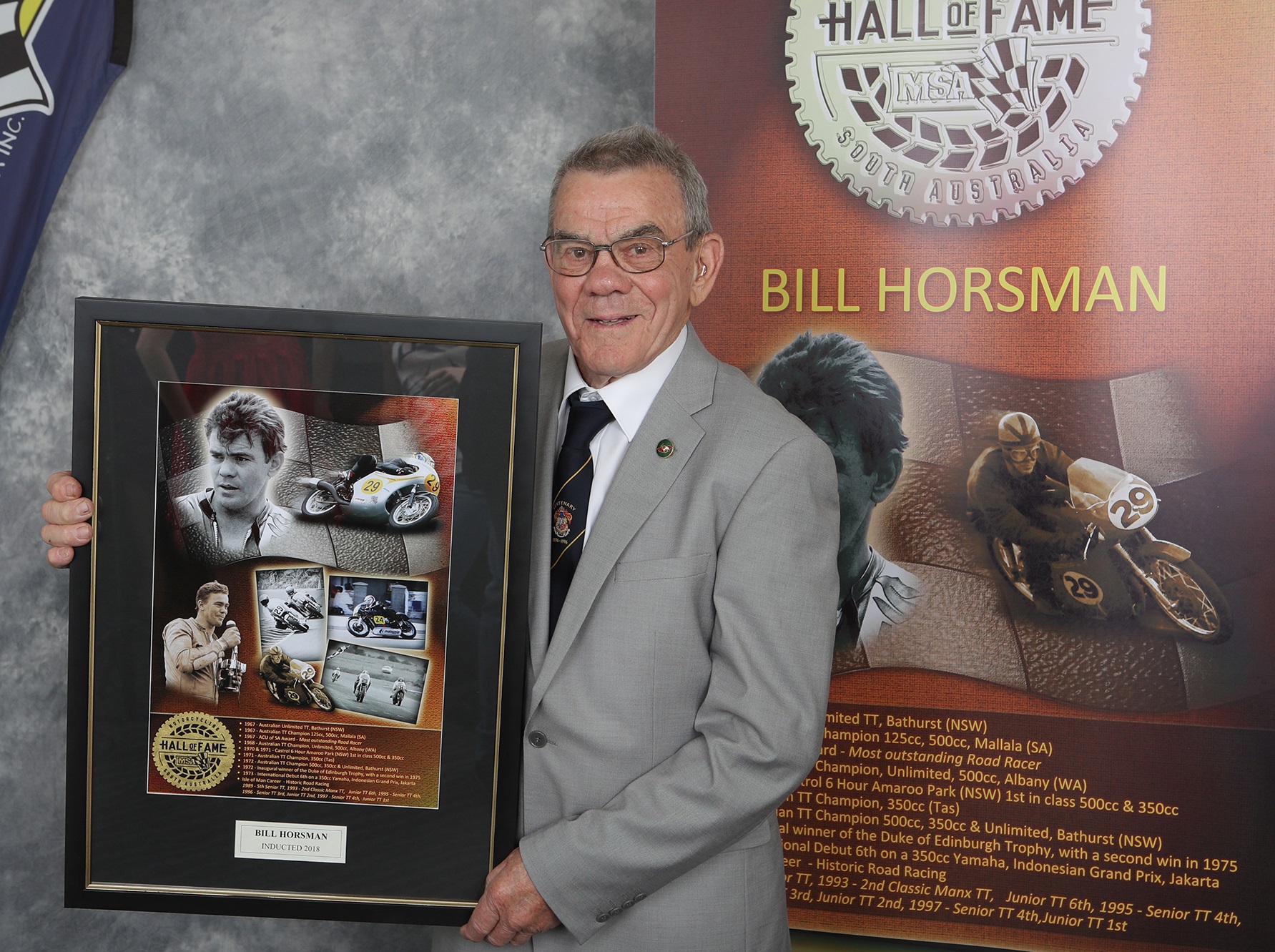 Motorcycling South Australia is pleased and excited to announce that the man they call 'Barney', the great Bill Horsman, who's racing career spanned an incredible half a century has now become the 7th inductee into the Motorcycling SA Hall of Fame.
A 180 strong crowd descended on the Titanium Security Arena at Findon on Saturday November 24 for Motorcycling SA's Night of Champions, and it was an emotional evening as Bill was honoured and celebrated for his fantastic career, one that spanned a total of 50 years from 1958.
During the Hall of Fame induction, where Bill was inducted by his nominator, now, fellow Hall of Fame member, Murray Williams, there was a question about Bill's favourite highlight, or his most memorable race, with his answer being 1972's Australian TT at Bathurst where he went wheel to wheel for the whole distance with New Zealand's Ginger Molloy, in what is now remembered as 'Bathurst's Greatest Battle'!
It was more than appropriate that Bill selected this race, as the final surprise in being inducted was a video link direct from New Zealand with Ginger appearing on screen to share his memories of that Bathurst race and to congratulate Bill on his induction, which ended with not a dry eye in the house, and a thumbs up from Bill!
With many of SA's Rising Star Award (under 16 years) nominees in the room, Bill was asked what advice he would give to the youngsters, and Bill responded with one easy sentence, "Reach for the stars!"
The 2018 MSA Rising Star Award winner was Declan Carberry, a fellow road racer, and Declan was more than keen to grab a few words from Bill, as well as a photo or two in a great night for them both!
The final word has to go to Bill, when asked what his career highlight is; "This is, I'm humbled and honoured to be remembered like this, and I thank everyone responsible!"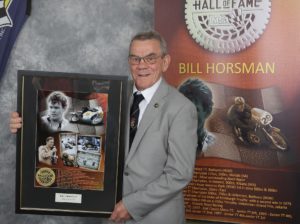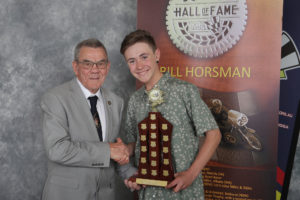 Photo credits; Classic Shots Photography
THE BILL HORSMAN CAREER – THE CONDENSED VERSION!
From the late 1950's when Bill started as a passenger in scrambles for Laury Wilson to finally hanging up his leathers in 2008, Bill won an amazing 9 Australian Championships up until 1975 in his 'first' racing career, which included winning at places like Bathurst, Mallala, Albany in WA and in Tasmania as well.
Included in this is an ACU of SA Award for the most outstanding road racer of 1967, an inaugural win of the Duke of Edinburgh Trophy in 1972, with a 2nd win in 1975.
This era also included the 1972 500cc & Unlimited Grand Prix at Bathurst, and against the great Kiwi in World Championship runner-up, Ginger Molloy. Molloy had finished second to Giacomo Agostini in the 1970 World 500cc Championship and enjoyed a fruitful season racing in the USA in '71, and what an amazing race it was, with Bill holding the advantage across the top of the mountain and Molloy having a speed advantage down Conrod, Bill came out on top in a race now regarded as 'Bathurst's Greatest Battle' when, after a race long duel, it all came down to a final corner braking duel into Murray's Corner, and with the back wheel skipping, Bill held on and reached the line less than a bike in front!.
Bill 'retired' at the end of 1976, but after 10 years he was persuaded to throw his leg over a Historic Road Racer, and so began his '2nd' career, a career that not only totalled over 25 Australian Championships, but also the chance to ride the Isle of Man in the Historic TT Races, and in his final ride, he came away with a win in the Classic Junior TT, as well as recording many 100mph laps and race times through his 9 trips to the Isle!
Bill is also an original Life Member to Motorcycling SA, being awarded that honour in the inaugural year of inductions in 2007, and now joins Jeremy Burgess (2016) and the late, great Kenny Blake (2017) as a road racing inductee into the MSA Hall of Fame.\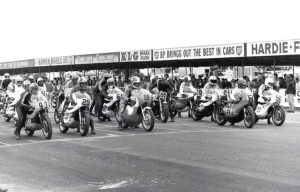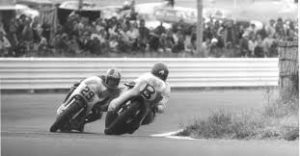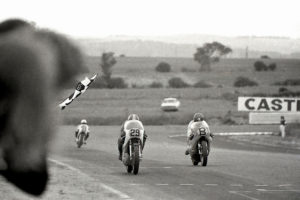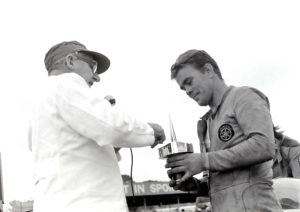 SHOW ME THE MONEY – in relation to Bill at Bathurst in 1972!
Horsman showed true commitment to competing at Bathurst by driving there knowing he didn't have enough money to return home! How many in the sport today would do the same? Although Horsman doubled his prizemoney in one race because the Senior and Unlimited races were combined, the payout was not in cash.
"I went home with a bit of a story," he recalls. "My finances were such that when I left home I didn't have enough money to get back. I thought that everything should go alright, but if the worst came to the worst, I could get a job in Bathurst for a week or two, get a few quid to pay for the petrol and get home.
"As it turned out I had a very good day, but they paid in cheques, and nobody would cash the cheques! I was going around trying to cash a cheque to pay for the petrol to get home.
"In the end, I had a new triangular Dunlop front tyre that I sold to Ron Angel, who paid $100 for it, which got me the petrol to get home," Bill says, laughing.
"If it wasn't for Ron Angel I might have finished up living in Bathurst!"
From; http://amcn.com.au/editorial/bathursts-greatest-battle-1972-australian-tt