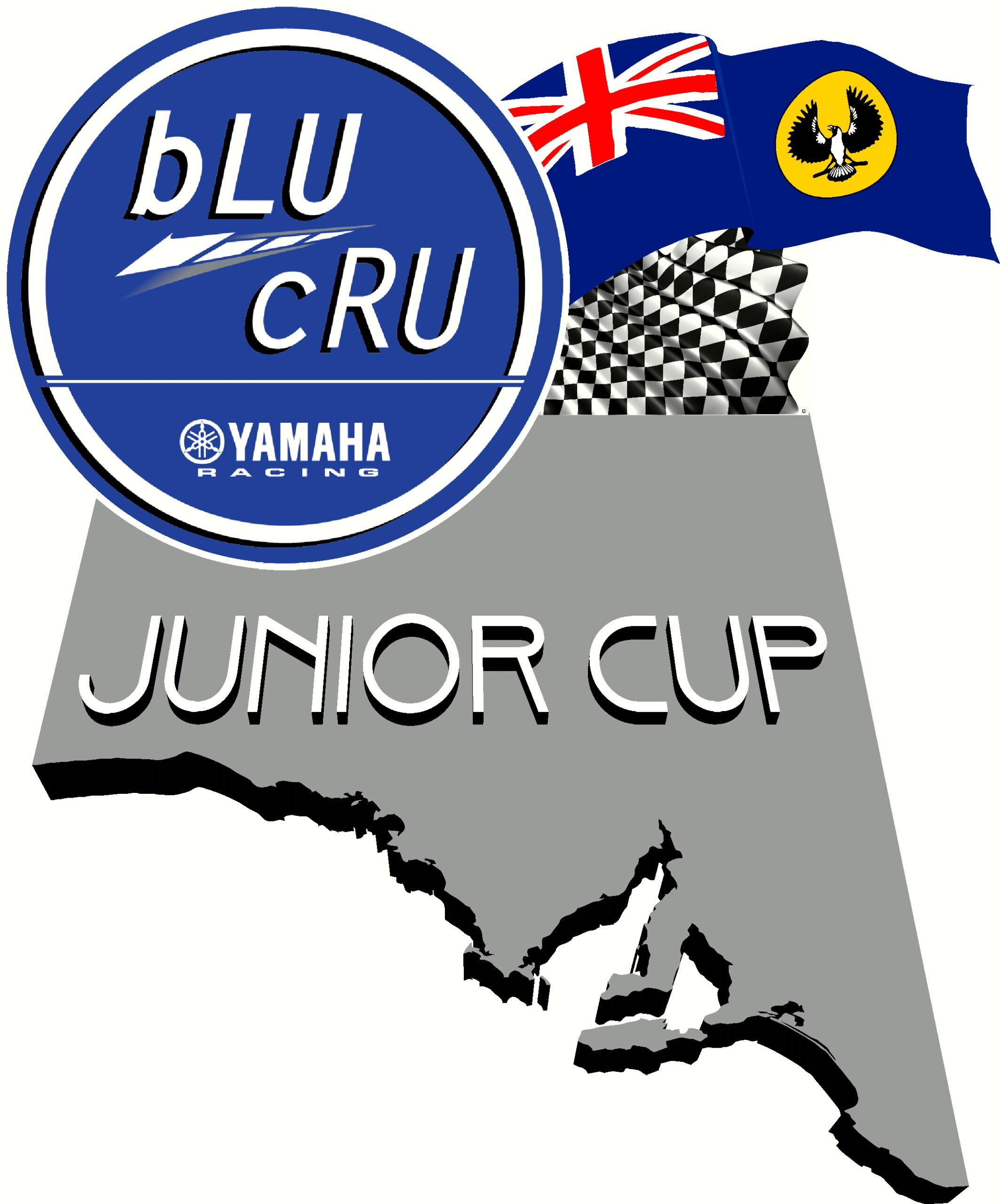 bLU cRU SA JUNIOR CUP'S COOPER PITT – HIS RIDE REPORT FROM THE 3 DAY TRAINING CAMP AT MAC PARK. 22/01/2022
Awesome to see some of the inaugural bLU cRU SA Junior Cup squad starting to get busy on Social Media and promoting themselves and what they are doing this year – and here is the first one to surface from one of the 'new guys' – ie; brand new to road race in 2022, Cooper Pitt, and you'll find his report on the Levis MCC Facebook page – and it has been copied here, with thanks!
COOPER PITT RIDE REPORT, 3 DAY TRAINING CAMP AT MAC PARK. 22/01/2022
The bLU cRU SA Junior Cup has finally started with a 3 day, Levi Day training camp at MacNamara Park, Mount Gambier.
Over the span of three days at Mac Park we did lots of training and riding. We were coached by Tyra Lynch, Willy Strugnell and Kym Bolto. I found it enjoyable with those three coaching us because we were always having fun with every activity we did throughout the days.
During our riding sessions Rebecca Bowdidge from Pit Lane Studio was taking photos of us kids so that we could look at them on the laptop and talk about body positions which was helpful for the rest of the sessions.
Before we could ride, we still had to find out what number bike we were going to ride for the whole racing season. I was excited to find out I was going to be riding the famous number 27. I was also happy to be presented with a $150.00 AMX Superstores gift card that I will be using to buy a back protector, thanks AMX!
On the first day we had quite an early start with a track walk to discuss racing lines and where to ride on the track. First session was a little slow as I was getting used to the GP shift because I have only ever ridden a dirt bike.
By the end of the day, I was getting more comfortable and was tuning in 1min 44 second laps, it's a start.
On the second day we did some stretching and some core strength exercises to get warm for another session on the bikes.
In the first session of the day, I really enjoyed it because I was improving my times and I was getting better with the GP shift pattern. By the end of the day, I was getting better on the bike, and I was starting to get 1min 40 second laps.
On the third day Rebecca from Pit Lane Studio individually took photos of us with our bikes.
After the photos Ty, Willy, and Kym taught us the importance of getting our upper body lower during a corner. By the end of the day I was comfortable on the bike, and I was getting 1min 37second laps and dipping my toes into the 1 min 36second laps.
Throughout the three days I learnt a lot about riding.
Body position
Corner speed
GP shift
Core strength exercises
Racing lines
Race starts
I would like to thank all the official bLU cRU SA Junior Cup series sponsors, the Levis Motorcycle Club, Mark Hoey (Leathers), Levi Day's On Track Rider Training, all the coaches and guys that helped (Ty, Struggy, Kym, Allan, Andy, Chris & Wade), Bec Bowdidge, Mac Park (Shorty) and everyone else who made this such a good event, especially my Mum and stepdad Mark.
Thanks everyone,
Cooper Pitt # 27