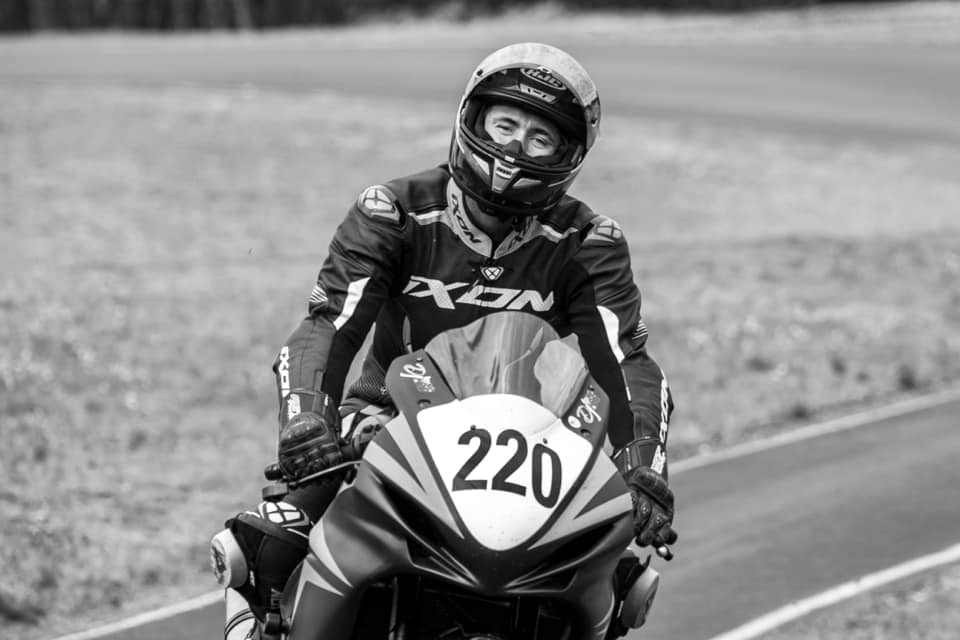 DECLAN CARBERRY'S MASTER OF MAC PARK REPORT – OH, SO CLOSE!
Declan Carberry went oh, so close to winning his first ever Master of Mac Park last weekend in wet conditions at Mount Gambier, pushing the experienced Arthur Sissis all the way – an awesome effort, considering Declan was on a 600cc Supersport machine and Arthur on a 100cc Superbike!
Read on for Dec's thoughts on it all! 
2021 Master of Mac Park
The race meet started Friday with practice.
The track was wet in the morning, so I decided not to go out. Second session was dry, so I went out and had some fun getting use to the track again as it had been awhile since I was last there. I had two more sessions in the dry and felt pretty happy.
Saturday was qualifying and 2 races. I qualified 2nd behind Dallas Skeer in the 600 Supersport class. My qualifying time also meant I qualified 3rd on the grid for the Master of Mac Park Feature Race.
First 600 Supersport race was dry. I had a not so good start but still pushed and kept 2nd behind Dallas. He just had a bit more in the tank then me and he had a great start. Second race was wet, had another terrible start so had to push to catch back up to Dallas and rode with him the whole race and had so much fun in the wet.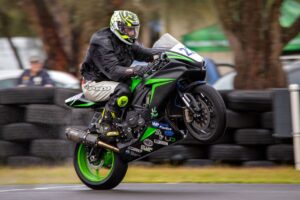 Sunday was race 3 and Master of Mac Park Feature Race.
Race 3 was wet. My start was a little better and had a great race finishing the weekend 600 Supersport races in 2nd overall, this allowed me to collect 60 points and still hold 1st place in the SA Championship.
Master of Mac Park 15 Lap Feature race was very wet with pretty much no stop rain, so dad fitted new wet tyres. I had a great start and was in 2nd into turn 1. I rode as well as I could trying to stay with Arthur Sissis on his superbike.
Second lap I was like wow it is on rails and started pushing as hard as I could. There were 2 laps to go and into turn 1 I made a move and went around the outside of Arthur. I lead the race until the back straight where the extra cc's of his superbike helped down the straight and he just flew past me.
When we both went over the finish line for the last lap and I thought to myself, I have a gap to Dallas and I have worked this hard for this already so this last lap I'm going to be sensible and bring it home in 2nd place.
I was so pumped overall and had an amazing weekend. It was so good to be back out on a racetrack racing again.
Thank you f0r your support 
Pics courtesy of Pit Lane Studio – with thanks to Bec!