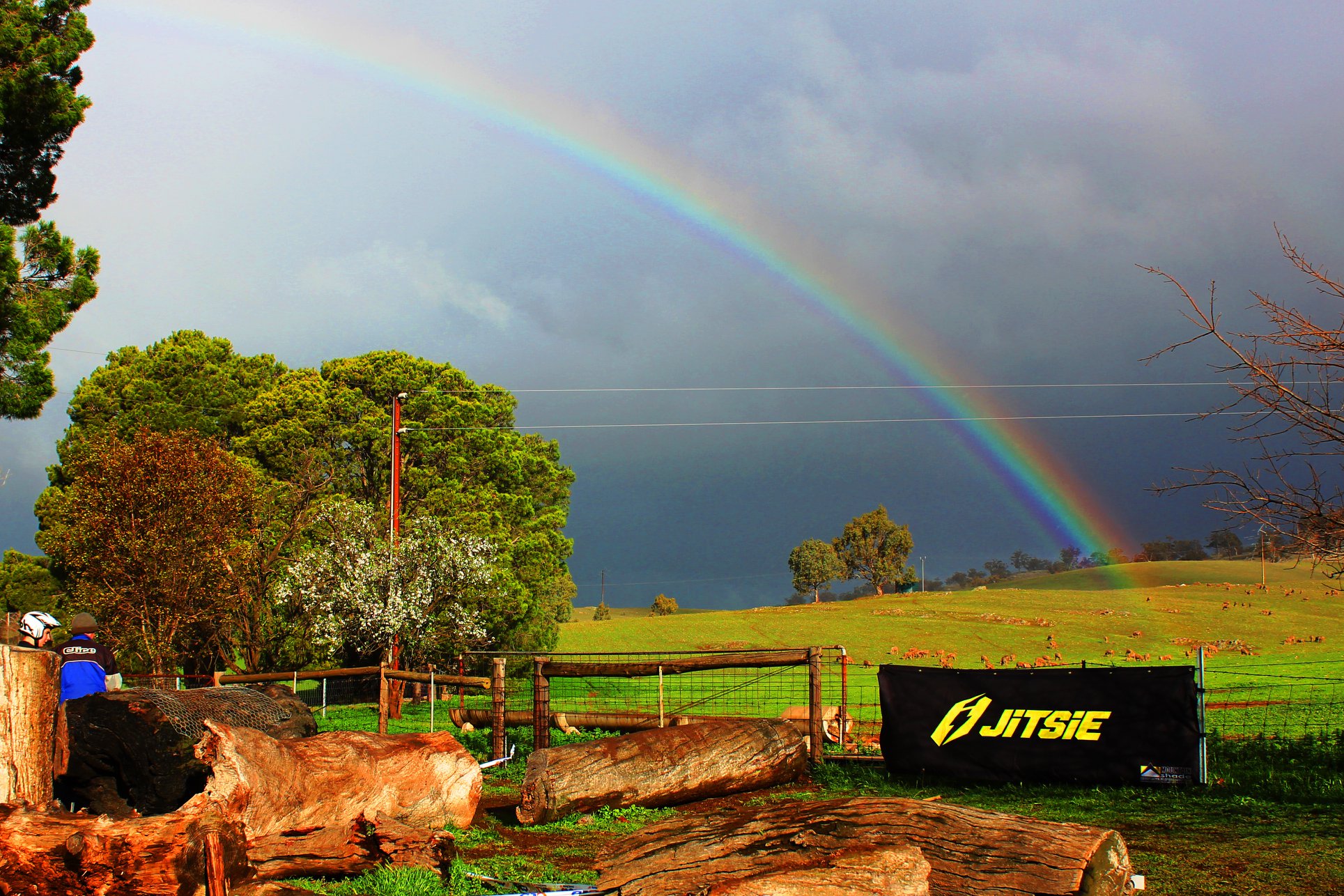 ENTRIES FOR THE MUNGEREE EASTER TRIAL – ARE NOW OPEN!
Entries for the very first Easter trial at Mungeree, in the Southern Flinders Ranges of SA are now open! Co-hosted by Team Hogan and the Keyneton MCC, riders can enter through their Ridernet profile, with a full range of classes available, as well as 2 woolshed dinners – Saturday & Sunday nights – plus an Easter Egg Hunt on the Sunday morning for the kids!
Here's what's on offer!
Fantastic loop of sections – and 2 of them being a 2 day event
Great onsite camping – along with a lot of fireside talk!
Coaching & Practice on Friday arvo and Monday morning
Lots of logs, some great creeks, rocky outcrops, the Widowmaker hill, great views of the Gulf – and a few more logs!
PLUS: A Sunday morning Easter Egg Hunt for the kids
OH –did we mention the awesome food (the real reason we head to Mungeree each year) The Woolshed Dinners – will be held Saturday and Sunday nights (it's not only great food, but the monies raised help get Connor overseas each year), with all riders to be emailed the menu and payment options when they enter, plus scroll down to see it as well.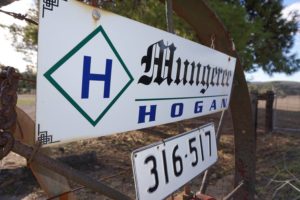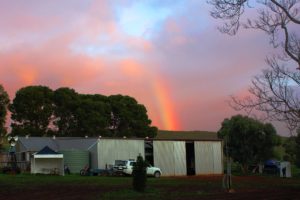 Classes available will be – with the nameplate colour to match the class entering!
GREEN                   TRIAL 1 (formally Expert solo)
RED                         TRIAL 2 (formally A Grade Solo)                       A GRADE SIDECAR               
YELLOW               TRIAL 3 (formally B Grade Solo)                        B GRADE SIDECAR                                    
BLUE                      TRIAL 4 (formally C Grade Solo)                        HISTORIC BLUE                                                                    
WHITE                   TRIAL 5 (formally Clubman solo)                      HISTORIC WHITE                                  JUNIOR A (boys & girls)    
BLACK                                                                                                   CLASSIC SIDECAR                                 JUNIOR B (boys & girls)
ORANGE                NON COMP SOLO & SIDECAR                            NOVICE                                                      MINI TRIAL
ALSO: Riders will be able to enter only one day if they choose, and the classes will be named;
Senior Solo Saturday, Senior Solo Sunday
Junior Solo Saturday, Junior Solo Sunday
Sidecar Saturday, Sidecar Sunday
Novice Solo Saturday, Novice Solo Sunday
Novice Sidecar Saturday, Novice Sidecar Sunday
There will be no set classes to enter for the single day entry, but riders are still asked to have their name-plate colour matching the line they intend to ride.
Entry fees have been set to make it an affordable weekend for all families;
2 DAY;   Senior Solo $70.00 Sidecar $90.00, Junior $30.00, (competitive or non-competitive)
1 DAY;   Senior Solo $55.00 Sidecar $80.00, Junior $25.00, (competitive or non-competitive)
A 'junior entrant' is classed as a full time student living at home – proof may be asked for at events!
2 DAY; Novice, Solo $30.00, Sidecar $60.00.
1 DAY; Novice, Solo $25.00, Sidecar $50.00.
Novice is open to all senior riders (over 16 years) who are non-graded, new to the sport and wish to experience trials and is non-competitive. Riders will have run of section. No rider on any grading list, in any grade is permitted to enter.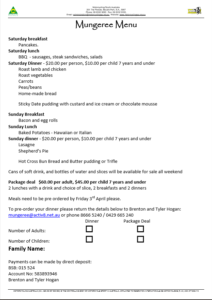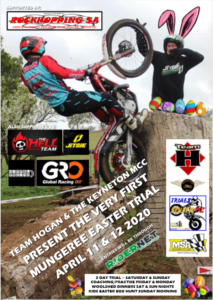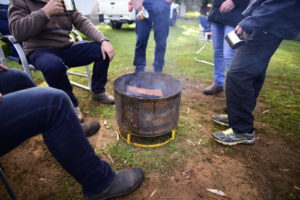 Mungeree joins a great list of events in SA over Easter – making all riders and spectators spoilt for choice in 2020!
Also on offer will be;
Round 2 of the SA Road Racing Championships(and The Easter Cup) at Mac Park and hosted by the Mount Gambier MCC – with entries now open!
The annual King of the Gulf motocross meeting at Port Pirie, which also features the Prince and Classic King of the Gulf, along with the 2020 SA Women's Motocross Cup
The Baker/Bitmead Meeting for junior speedway aces at Sidewinders Speedway at Wingfield
And there will also be the 2nd Morgan MCC Club Day for 2020 on Easter Monday – just to finish the weekend off just right!