ENTRIES OPEN FOR THE NITSCHKE ENERGY 2021 SOUTH AUSTRALIAN OFF ROAD CHAMPIONSHIPS!
With round 1 of the Nitschke Energy 2021 South Australian Off Road Championships now exactly 1 month away, the SAORC committee is excited to announce that entries for the first 2 rounds at Coonalpyn on June 5 & 6 are now OPEN, with the supp regs also available on the Motorcycling SA website!
The SAROC Committee are also excited to announce a brand new Naming Rights partner for both, the junior and senior Championships for 2021, and it's a warm welcome, and a big thank you, to Nitschke Energy, for their commitment to the 2021 Championship.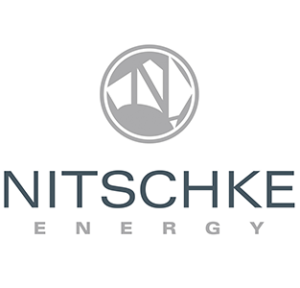 The SAORC Committee also welcome, as a Gold Sponsor to the Championship, Nutrien Ag Solutions, another new partner to the Championship in 2021, and welcome back WSB Distributors and KTM from last year's Championship as Silver partners, along with Kessner Motorcycles and Robinson Brothers as Bronze partners.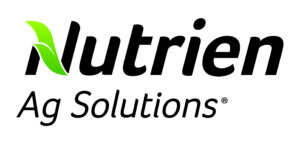 The SAORC are pleased to see new partners coming in to support the Championship, and the continued support from long term partners, giving the Championship a great support from which to continue to grow.

The 2021 Championship is once again a 7 round series, which encompasses much of South Australia's central and southern regions, will be a combination of Cross County and Sprint events, and will culminate with a combined round of the 2021 Australian Off Road Championship at the awesome Kingston SE venue, with round 5 also the round for the 2021 Club Team Challenge.
All rounds will feature onsite camping, at least for competitors, and, at this stage, will be fully catered, with some great spectating areas, but it must be said, that all of the current COVID-19 restrictions at the time of each round will need to be implemented.
Here is the full Championship series for 2021, with venues and contact numbers;
NITSCHKE ENERGY 2021 SOUTH AUSTRALIAN OFF ROAD CHAMPIONSHIP
Round
Date
Club
Phone
Location
Type
1
5th June 2021
Gawler MCC
Andrew Krieg

0409 169 693

Coonalpyn
X Country
2
6th June 2021
Gawler MCC
Andrew Krieg

0409 169 693

Coonalpyn
X Country
3
31st July 2021
Velocette MCC
Ian Haylock

0427 874 754

Harrogate
X Country
4
1st August 2021
Velocette MCC
Ian Haylock

0427 874 754

Harrogate
Sprint
5
22nd August 2021
Riverland JMC
Doug Spanos

0417 812 517

Renmark
X Country
6
18th September 2021
Keyneton MCC
Sean Heidenreich

0414 315 620

Kingston SE
Sprint*
7
19st September 2021
Keyneton MCC
Sean Heidenreich

0414 315 620

Kingston SE
Sprint*
(Above) The reigning Junior & Senior Riders of the Year – Royden Harrold (left) with his 2021 weapon, and Sean Throup in 2020 action.
Classes for 2021 will be as they were in 2020, with all of the age and machine requirements for each class to be found in the Championship supp regs, but what can be assured is that the 2021 Championship will have a class for all ages and levels of ability, so head to the Motorcycling SA website and get all of the details to get your entries in for rounds 1 & 2 in the sands of Coonalpyn in the South East!!
NITSCHKE ENERGY 2021 SOUTH AUSTRALIAN OFF ROAD CHAMPIONSHIP CLASSES
JUNIOR CLASSES – 5 (or 6) classes, from age 8 through to age 15 (age as of January 1st 2021)
JJ
J1
J2
J3
J4
Junior Women – **If 4 or more girls in the same class enter THEN a separate class will be created.
(Above) Junior girls Emily Lambert (left) and Emma Haylock will be looking for extra competition this year to ensure a Championship class!
SENIOR CLASSES – 9 classes, from Pro to Clubman, as well as age classes and for the ladies as well!
Pro Class
Expert Open
Clubman Classes
C1
C2
C3
Veterans 35 – 44 years
Masters +45 years
Women All Powers
(Above) Luke Bunnik (left) will be just one of many trying to unseat defending #1 Riley Graham (right) from his perch atop the SAORC!
WHO TO WATCH OUT FOR
The 2021 Championship will once again feature most of the usual suspects from the last few years, but with a few new combatants that have just arrived out of juniors, so the action on the track should make for some great spectating through the year!
Riley Graham will once again be back to defend his #1 plate from 2020, with the likes of Cooper Sheidow, Jayden Rudd, Sean Throup and Luke Bunnik once again trying to knock him off the top step of the podium, but this year add into the mix the likes of 2020 juniors, Alex Krieg, Carl Nitschke, Alex Head, Chad Sparrow and, 2020 Junior Rider of the Year, Royden Harrold, who will all be out to mix it with the established guns!
In the senior age classes, again watch out for the ever improving Rowan Pumpa and Peter Rudd to perhaps dominate their classes, especially if their early AORC form is anything to go by, as both are right in the mix for National honours in 2021, while Chloe Barton will once again lead a strong field of women into battle, and if her AORC form is anything to go by, she may be hard to beat in 2021!
But, it might just be the junior classes will be the ones to watch in 2021, as the Rising Stars, or Tomorrow's Champions, show just what talent SA has at the present time, so get around these fantastic kids and watch them in action at all of the rounds!
The Gear brothers have set the AORC radar to 'alert' after round 1, with Ollie leading the J2 Class after going 2 from 2 at round 1 to lead the Championship, with older brother Davey in a podium position on day 1 in J3, before a crash put him out for the weekend, so he will be itching to bounce back from that – and will also have Thomas Lambert and Wil Carpenter to deal with on the track!
Also keep an eye out for the J3 guns from 2020, Clay Burnett, Seth Carpenter, Oliver Pitchford and Max Midwinter (currently 7th in J4 at the AORC), as they look to try and grab the #1 plate for juniors here in SA in 2021.
The Junior Women's Class is also on offer for 2021, with Emily Lambert and SAMX gun, Emma Haylock, keen to get some rounds in, and with some quality competition, so the challenge is there to all of the SA Motocross & Enduro girls – get those entries in and get around the 2021 Championship.
SO, it's time to fire up – round 1 entries are open and Coonalpyn is only a short month away – and one of the best things about the 2021 Championship; no rounds will require registered or permitted bikes – SO – motorcycles in motocross trim will be allowed!
With thanks to Bianca Smart Photography for the 2020 Championship series pics!