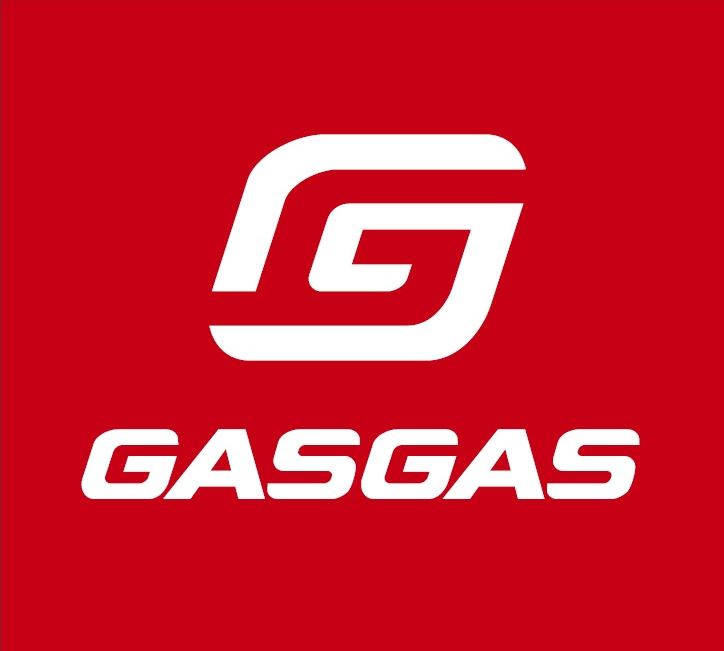 GAS GAS SIGN ON AS NAMING RIGHTS PARTNER FOR THE 2020 AUSTRALIAN TRIAL CHAMPIONSHIPS
In exciting news for the 2020 Aussies, now being held at Mungeree, Bangor in the Southern Flinders Ranges of South Australia over the weekend of September 26 & 27, this year's Championships will now be known as the "GAS GAS 2020 Australian Trial Championships", as GAS GAS have signed on as the naming rights partner.
Grant Morris, the brand manager for the brand in WA, SA & NT, was excited to jump at the chance to make the Championships a red & black affair, "We are pleased to announce that GASGAS Australia will be the naming rights sponsor of the 2020 GASGAS Australian Trial Championships, which is set to be an outstanding event hosted by the Hogan Family and the South Australian trials community. As the premier event on the Australian trials calendar, it will also be an ideal time to showcase the exciting new GASGAS TXT RACING model range. We look forward to seeing all riders and supporters in the beautiful Flinders Ranges of South Australia."
And from Christopher Paunola, president of the Keyneton MCC, "The Keyneton Motorcycle Club is proud to welcome GAS GAS on board as the naming rights partner for the 2020 Australian Trial Championships. The GAS GAS brand is certainly synonymous with trials all over the world and has been for many decades, so it's quite fitting that they are our naming rights partner."
Team Hogan (Team H) added, "We are very excited here at "Mungeree" to have GAS GAS as the major sponsor of the 2020 Australian Trial Championships. Our family has had a long association with GAS GAS over many years so it seems only fitting that they will play a big part in the anticipated success of this event. Huge thank you to Grant Morris, GAS GAS brand manager WA, SA, NT, KTM Group Aust & NZ."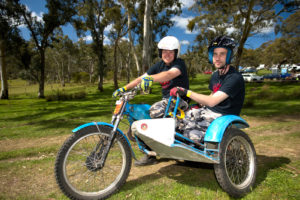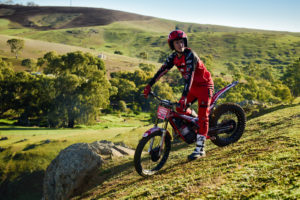 Above; Keyneton MCC president Christopher Paunola (with Damien Nash as passenger), left, and Team Hogan's Connor Hogan
The Championships will now be the opening event of 2020 Trials Week South Australia, which will run from September 26th to October 4th and will also take in the 2020 South Australian Trial Championships (Oct 3 & 4) at Springton and a mid-week trial, National Trials Day on Thursday October 1st (Sept 27) at Tungkillo, with all proceeds from this event going to the 2021 Team Australia Trials des Nations Team.
For the first time at a South Australian hosted Championship, camping onsite will be welcomed, and, in light of all of the COVID-19 restrictions that have affected everyone, it will also be free, with toilets and showers onsite.
A full range of classes will be run at the Championships, and will include classes for all ages of riders and machines, 2 and 3 wheels, and men & women and boys & girls. Here is the list of classes that will be offered at the 2020 Australian Trial Championships.
CHAMPIONSHIP CLASSES
GREEN LINE;
TRIAL 1
RED LINE;
TRIAL 2
SIDECAR
YELLOW LINE;
TRIAL 3
YOUTH 13-U19
MASTERS 35+
BLUE LINE;
WOMEN
JUNIOR 12-U16
TRIAL 4
VETERANS 40-55
VETERANS 55+
POST CLASSIC
WHITE LINE;
JUNIOR 12-U16 WOMEN
JUNIOR 9-U13
BLACK LINE;
JUNIOR 9-U13 WOMEN
JUNIOR 7-U11
JUNIOR 7-U11 WOMEN
CLASSIC
SUPPORT CLASSES
WHITE LINE;
TRIAL 5
TRIAL 5 WOMEN (tbc)
MASTERS WOMEN (+35)
RUN OF SECTION;
CLASSIC SIDECAR
MINI TRIAL
NAME-PLATES: Name plates are to be the same colour as the line being entered (see above), and Classic Sidecar & Mini Trial competitors to have a name plate with an orange back-ground. 

GAS GAS 2020 AUSTRALIAN TRIAL CHAMPIONSHIPS; ENTRY FEES!
The Keyneton MCC, Team Hogan and Trials SA would also like to announce that entry fees for the GAS GAS 2020 Australian Trial Championships are going to be the same as what they were for the 2017 Australian Championships held in SA.
CHAMPIONSHIP CLASSES
Senior solo classes; $150.00
Junior solo classes; $100.00 (includes the Youth Class)
Open Sidecar class; $200.00
Minders; $75.00
SUPPORT CLASSES
Trial 5; $75.00
Trial 5 Women; $75.00 (class to be confirmed)
Masters Women (35+); $75.00
Classic Sidecar; $100.00
Mini Trial; $50.00 (*4 to 9 years & non-competitive)
TEAMS (State, Trade & Club); $25.00 per team
Team entries have been halved from 2017, down from $50.00 to $25.00 per team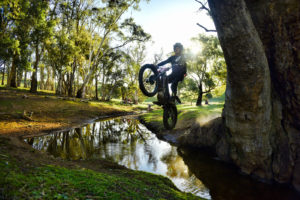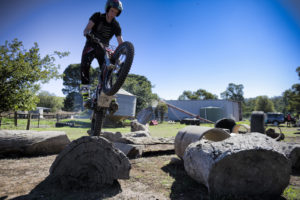 PROPOSED DATELINE – & SUBJECT TO ALL TRAVEL RESTRICTIONS BEING LIFTED!
JULY 1; Supp regs released and entries OPEN
AUGUST 31; Entries CLOSE
SEPTEMBER 14; Team entries CLOSE
SEPTEMBER 24; Campground opens & practise day
SEPTEMBER 25; Practise, section walk and scrutineering
SEPTEMBER 26TH & 27TH; GAS GAS 2020 AUSTRALIAN TRIAL CHAMPIONSHIPS
Keep an eye out for more news stories to come in the coming weeks
All photos by Trentino Priori, with thanks.