GAWLER MCC HOSTING FINAL ROUNDS OF THE SAORC THIS WEEKEND AT COONALPYN – WITH IT ALSO BEING ROUNDS OF THE AORC AS WELL – AUSTRALIA'S BEST IN SA!
The Gawler MCC have spent the past month preparing the scrubs of Coonalpyn for this weekend's final rounds of the 2019 SA Off Road Championships, which is also hosting rounds of the 2019 Australian off Road Championships, so Australia's best riders will be in SA, including many who will be representing Australia at the ISDE this year.



Here is the need to know for those heading down for a look – and it will be well worth the drive, as spectator sports are plentiful, and within a lazy walk of the car park – PLUS – kids will be able to wander through the pits and get to meet their off road heroes!
A gold coin will get you through the gate, and with a programme in your hands to see who is who out on the track!
PLEASE NOTE: Dogs/pets and mini bikes (except those entered) are not permitted at the event – this is land that is normally a working farm, so please respect the landowner's livelihood, and his generosity in opening the gates for this event to happen.
CATERING/CANTEEN: The Coonalpyn Silo Café will be running a canteen:
Saturday breakfast till finish of racing – Sunday breakfast till finish of racing, with plenty of hot food & drinks.
The Gawler MCC will also be running a drinks stand throughout the weekend.
Please support the local community and show your appreciation for all their efforts.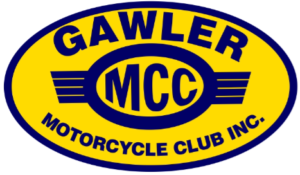 CAMPING: Camping will be available Friday & Saturday night. Cost of camping is $20 per vehicle/family. Camping fee MUST be paid at sign on and a sticker will be issued for each vehicle.
There will be both portable toilets and toilet blocks available.
Hot showers are also available for use throughout the weekend.
There is OK mobile phone coverage at the venue.
Fires – Fires are permitted provided they are in a contained fire pit (CONTAINER/BRAZIER) Fires from 5.30pm to 6.00am All fires must be extinguished by 6am Saturday & Sunday
There will be a 10pm curfew for all noise.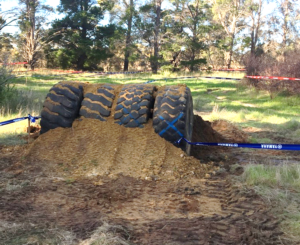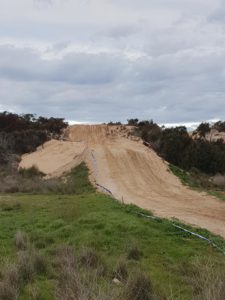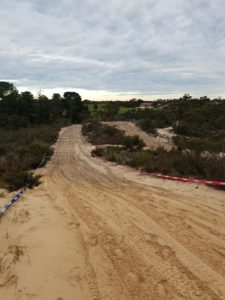 RACE FORMAT:
Both Saturday and Sunday will be Sprint Format and there will be 3 Tracks:-
Blu Cru – Junior Track
Yamaha WR – E1, E2, E3 & EJ riders only (Pro/Expert SA Riders)
Off Road Advantage – Masters, Women, Veterans & SA clubman riders
COURSE & TERRAIN:
Blu Cru –7 km. Sandy flowing tracks, MX style jumps, open paddock and hard pack mallee scrubland
Yamaha WR – 5km Fast open flowing sandy tracks.
Off Road Advantage – 6.5km Sandy tracks, hard pack cleared tracks, dense mallee scrubland.
LOCATION/DIRECTIONS:
5746 Dukes Hwy, Coonalpyn SA 5265 (AORC Signs will be posted on the roads to direct you).
The venue entrance is straight off the Dukes Highway.
PLEASE NOTE: The entrance to the venue crosses over an active rail way line. Please stop and look for trains.
GPS CO-ORDINATES: -35.662979, 139.831323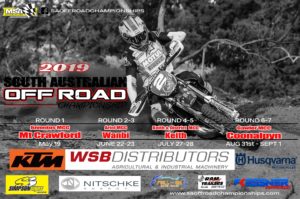 Press releases in regards to this weeknd's event;
OVER 220 RIDERS PRIMED FOR COONALPYN AORC
https://www.aorc.org.au/news/over-220-riders-primed-for-coonalpyn-aorc/?fbclid=IwAR0Zwe80ENoC1anVeliMBD-fxwjc1AwLRool90HWcms8HfOT3UG34cfeb3E
FORM GUIDE FOR COONALPYN'S AORC ROUND 8 & 9
https://www.aorc.org.au/uncategorized/form-guide-for-coonalpyns-aorc-round-8-9/?fbclid=IwAR2ToUU_7BaXZ3SiSijwAxlWgS9FRxQCKCYXgi3qm58fxAZwrfxJsU-PgR4