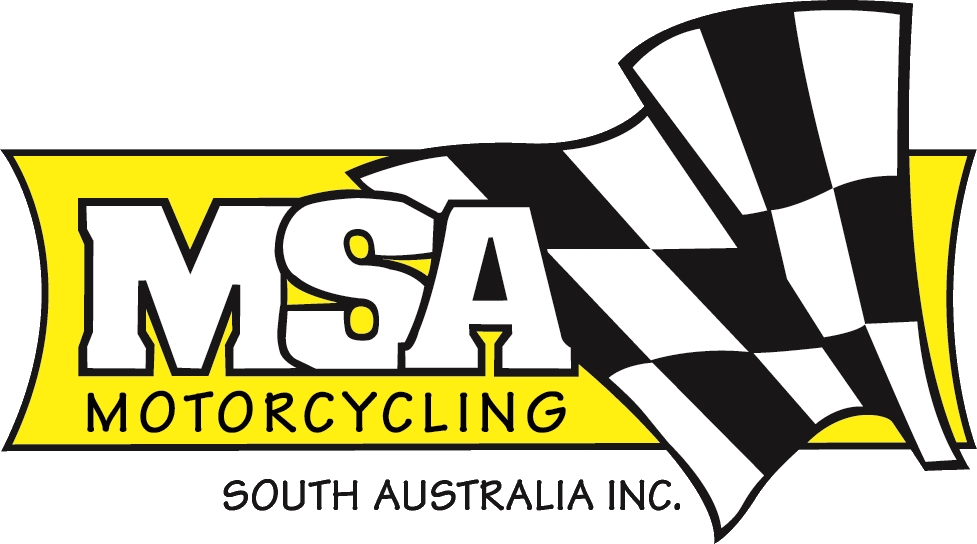 IT'S ALL HAPPENING THIS WEEKEND!
A HUGE WEEKEND!
This weekend is shaping up to one of the biggest of the year so far, with about 8 events, ranging from a SA Championship round to many Ride Days, and spread from Port Lincoln to Mount Gambier!
Disciplines to feature this weekend are also varied, with motocross, modern & classic, reliability trials, quads, dirt & flat track on dirt, as well as road racing for those who like riding on the 'black stuff' all featured this weekend.
So, what's on offer and where – let's have a look;
SART ROUND 2
This Saturday sees round 2 of the 2019 SART Championship kick off from the Sedan Sporting Complex, the Keyneton MCC's Mike Connors Reliability Trial, which will start with almost 140 entries, solo and sidecar, from 9.01am
The event will be fully catered by the Sedan Sporting Complex with cold drinks and delicious food. A coffee van will also be available throughout the day. Entry for spectators is FREE Instructions to the spectator locations are in the event programme which are available at Main Control. The Sedan Oval Complex, located on the Sedan Cambrai Road.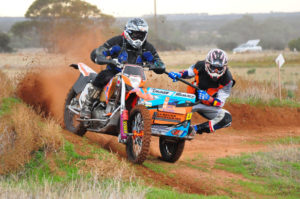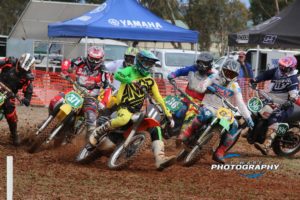 NATURAL TERRAIN MX
Sunday sees the Gawler MCC running their popular 'Natural Terrain MX', for Classic motocross machines at a new venue at Eudunda, with racing starting at 9.00am.
Entry for spectators is FREE. Directions; The venue address is: Rosella Rd, Eudunda SA 5374, GPS Coordinates: -34.181757, 139.10396. Catering will be available all-day Sunday, including breakfast. 
CLUB SERIES
Both Morgan and the MRA Clubs have rounds of their 2019 Club Series on this Sunday at their respective tracks, at Morgan & Gillman, with those riding Gilman also having a chance to ride the track that will be used for the 2019 Australian Junior Motocross Championships (AJMX). Head here to view the sup regs and to find out all the details relating to each event; https://www.motorcyclingsa.org.au/supp-regs/, with entries for Gillman closing at 5.00pm tomorrow (Saturday) and Morgan at the end of Sign On on Sunday morning!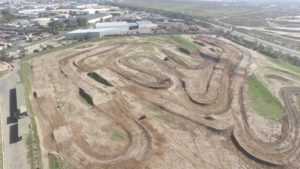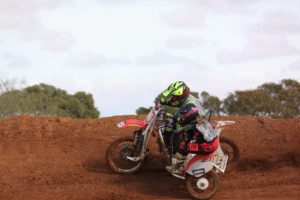 COME & TRY
The Mud N Tars MCC at Victor Harbor are holding a Come & Try Day this Sunday, the 26th of May, which will be combined with a Practice Day. The day will be held at their awesome Dirt Track venue on at Day Road, Victor Harbor. If you have never held an MA Licence, you may be entitled to a 90 Day Introductory Rec Licence, so contact Wade Sweet on 0421 601 297 for all the details. Gates open at 7.30am.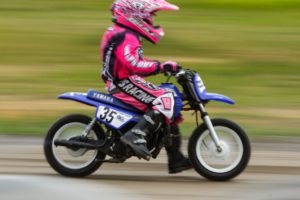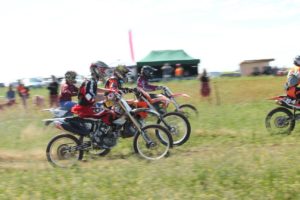 RIDE DAYS
It will be a full weekend of riding at Mac Park at Mount Gambier this weekend as the Mount Gambier MCC crew host a road race Ride Day at their brilliant venue.
Head to the Ride Day link on their website for all the details – and get those knees scraping!
http://websites.sportstg.com/assoc_page.cgi?c=1-6797-0-0-0&sID=188018
For those with a taste for bikes with 4 wheels, Quadriders will have their Meningie property open this weekend with onsite camping, with showers & toilets, and catering in the form of the Meningie Main Street less than a kilometre away!
For all the details, head to the Quadriders website; http://www.quadriderssa.com.au/
Heading west for the weekend, the Port Lincoln MCC will be running a Ride Day for the 'forgotten discipline' that is flat track! Sign in from 8:30-9:30am with riders briefing at 9:45am. Riding will be from 10:00am to 3:00pm.
$25 Rider Entry. $30 Day Licence. $5 Discount Club Members with a canteen serving.
More details through the Club Facebook page;  www.facebook.com/Port-Lincoln-Motorcycle-Club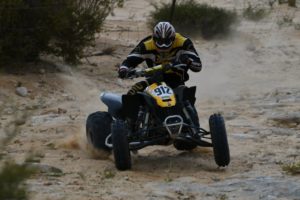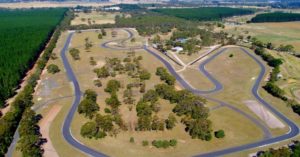 Photo credits; with thanks
Chris Caust, Thomas Ware Photography, Victor Harbor Times, Mel Duance, John Barton
| | | | | | | |
| --- | --- | --- | --- | --- | --- | --- |
| DAY | DATE | DISCIPLINE | SA CHAMP | EVENT | CLUB | VENUE/LOCATION |
| COMPETITIVE |   |   |   |   |   |   |
| SATURDAY | 25TH | RELIABILITY | SART ROUND 2 | MIKE CONNORS RELIABILITY TRIAL | KEYNETON | SEDAN |
| SUNDAY | 26TH | CLASSIC MOTOCROSS |   | NATURAL TERRAIN MX | GAWLER | EUDUNDA |
|   |   |   |   |   |   |   |
| CLUB SERIES |   |   |   |   |   |   |
| SUNDAY | 26TH | MOTOCROSS |   | MORGAN MCC CLUB SERIES | MORGAN | MORGAN |
| SUNDAY | 26TH | MOTOCROSS |   | MRA CLUB SERIES | MRA | GILLMAN |
|   |   |   |   |   |   |   |
| COME & TRY |   |   |   |   |   |   |
| SUNDAY | 26TH | DIRT TRACK |   | DAY ROAD DIRT TRACK | MUD N TARS | VICTOR HARBOR |
|   |   |   |   |   |   |   |
| RIDE DAYS |   |   |   |   |   |   |
| SAT & SUN | 25 & 26TH | ROAD RACE |   | MAC PARK ROAD RACE RIDE DAY | MOUNT GAMBIER | MOUNT GAMBIER |
| SAT & SUN | 25 & 26TH | QUADS |   | MENINGIE RIDE DAY | QUADRIDERS | MENINGIE |
| SUNDAY | 26TH | MOTOCROSS |   | PORT LINCLON FLAT TRACK | PORT LINCOLN | PORT LINCOLN |
|   |   |   |   |   |   |   |