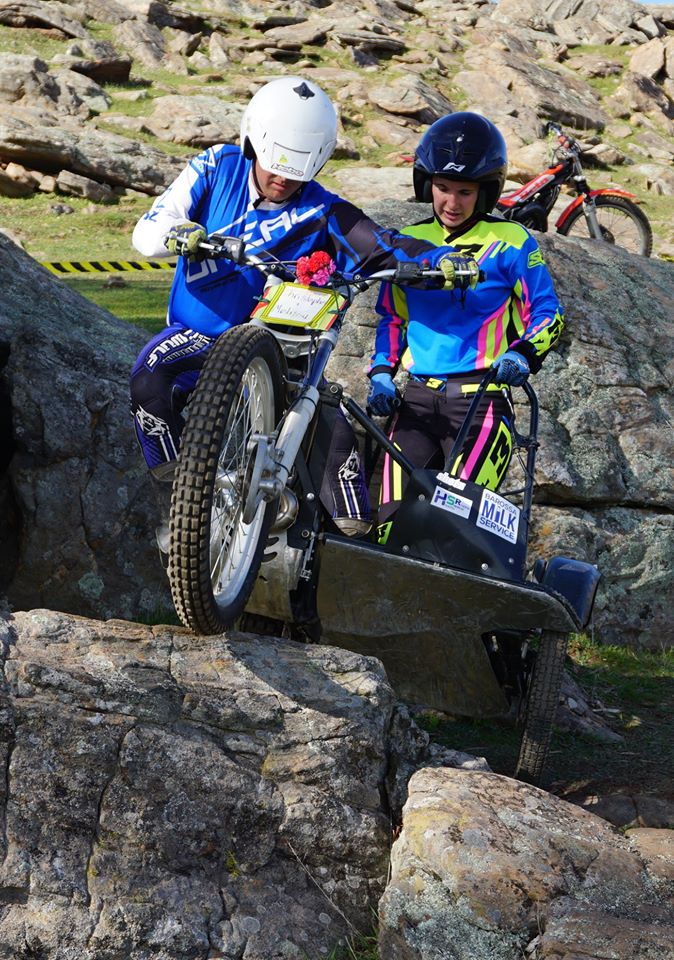 This weekend sees the Gawler MCC running its Keep Ya Feet Up Trial at Tungkillo on Sunday from 9.00am, while motocross clubs, MRA and Morgan are hosting their 2 Day Club round and a round of their Club Series on the Sunday respectively.
Spectators are welcome at all events, as long as the current social distancing restrictions of 1.5 metres apart and 2 square metres around are adhered to.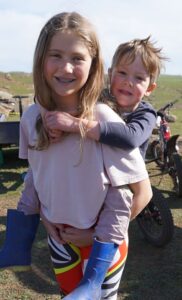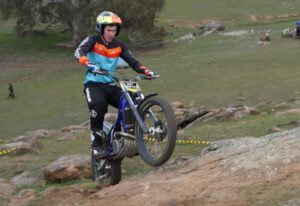 The Gawler event will showcase SA's finest trials riders, including Australian representatives Connor Hogan and Lillie Yiatrou, and Australian Champions, Connor, Haydon Barwick, Harry Petersen, Hayden Eardley, Steve Rees/Melissa Rogers and Andrew Tarrant – and while there is no catering, it is free entry for spectators and an easy walk among the moss rocks at Tungkillo (signposted from Tungkillo and on the road to Palmer)
Down at Gillman, this will be the final chance for riders to cut some laps around the track before it hosts the final round of the SA Championships on August 29 & 30. The MRA Club have planned a cracking weekend of racing, with a different format each day – see the pic below – and will feature many of the outstanding motocross talent SA has to offer at the moment.
ENTRIES ARE STILL OPEN FOR THIS 2 DAY EVENT – GET AROUND IT TODAY AND MAKE IT EASY FOR THE ORGANISERS TO PLAN IF YOU ARE RIDING!
Entry for spectators is free and their canteen will be open as well – so get around this!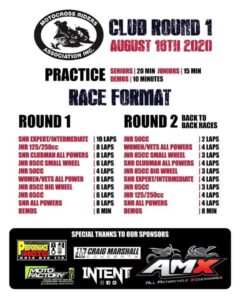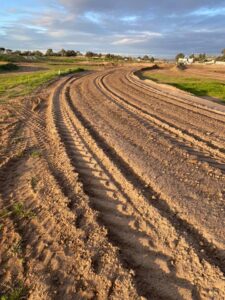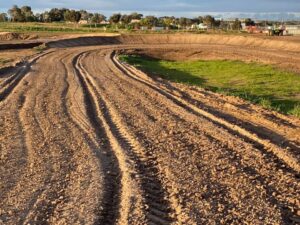 The same is happening at Morgan as well – with entries also still open, with Morgan being a great track for beginners, so if you are keen to try MX, get up to Morgan this Sunday!
Entry for spectators is free and their canteen will be open as well – so get around this as well!!
ALSO – A friendly reminder that entries for rounds 5 & 6 of the 2020 SA Off Road Championships, being held on new land at Karoonda, close this Sunday night at Midnight.