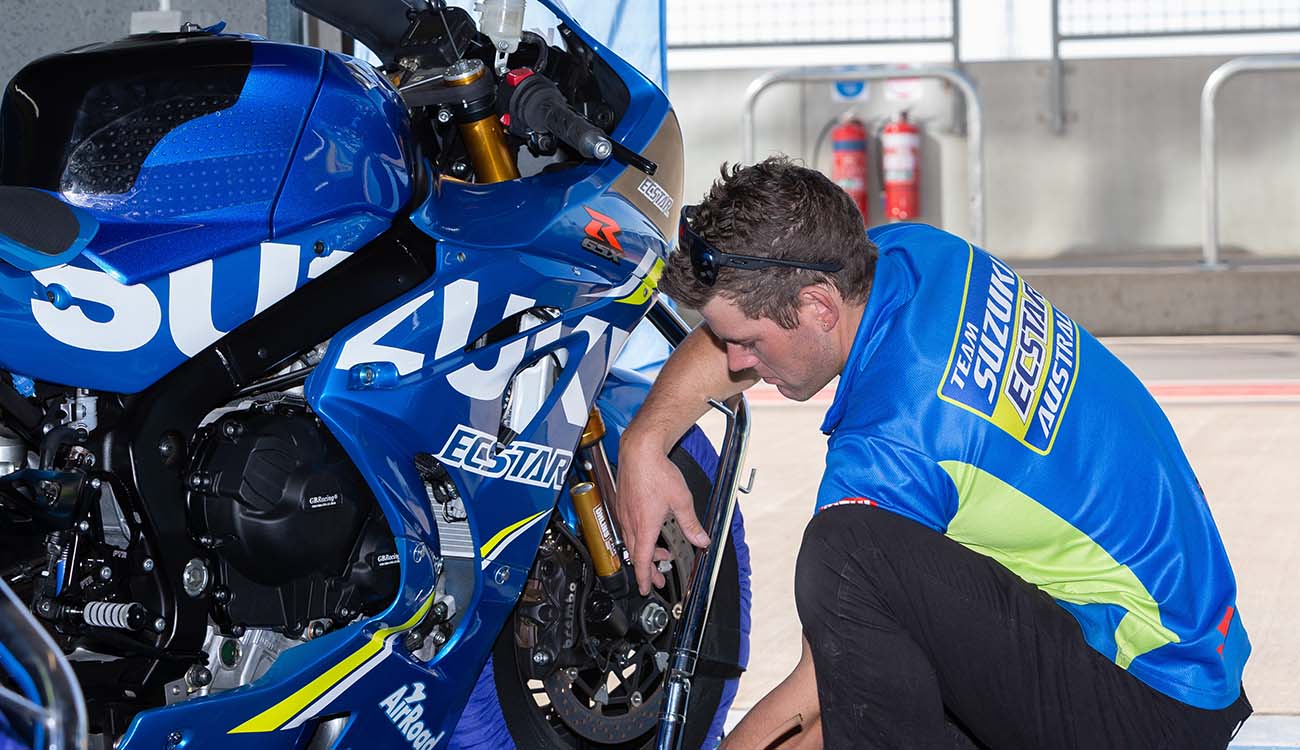 Motorcycling Australia (MA) is pleased to announce the introduction of the new 'Crew Licence' as an optional licence that offers Personal Accident (PA) Insurance for any crew member supporting competitors in or around MA Permitted competition events. This license will be an expansion and renaming of the current 'Mechanic License' available on Ridernet and set up in the Manual of Motorcycle Sport (MoMs).
This new Crew Licence will be eligible for crew members, friends or family members supporting competitors in or around events and offers PA coverage that will see them receive the same benefits as MA Licensed riders. Licence holders will be reimbursed for new-medicare medical expenses such as chiropractic, physiotherapy, occupational therapy, pharmacy, dental & osteopathy for up to a maximum of $5,000, net of any private health insurance entitlements, and incurred within 52 weeks of the date of injury.
The Crew License also offers piece of mind for family members reimbursing licence holders up to $125 a night accomodation, if an licence holder is hospitalised more than 250km from home and cannot be moved to a hospital closer to home.
The benefits don't stop on the track with access to exclusive MA discounts and member benefits such as discount codes for tickets, sponsor discounts, MA Newsletter and early bird opportunities.
MA Chief Executive Officer Peter Doyle welcomes the new licence; "This is great for our members, providing exclusive benefits and discounts alongside peace of mind at a race meeting. It's all about providing crew members an option to be covered by insurance at an affordable cost."
The crew license will remain mandatory to access the pits in Speedway, just like the mechanic licence but will be optional in all other disciplines.
Holders of a Senior National Competition Licence will not require a Crew Licence to benefit from the same coverage (this excludes Speedway).
Promoters may enforce that attendees require a Crew Licence to access restricted higher risk areas. This will be outlined in the Supplementary Regulations relevant to that event and must be approved by the relavant controlling body.
The cost of the licence will remain the same as the current Speedway Mechanic licence at $75.
To view the full Crew Licence information bulletin click here