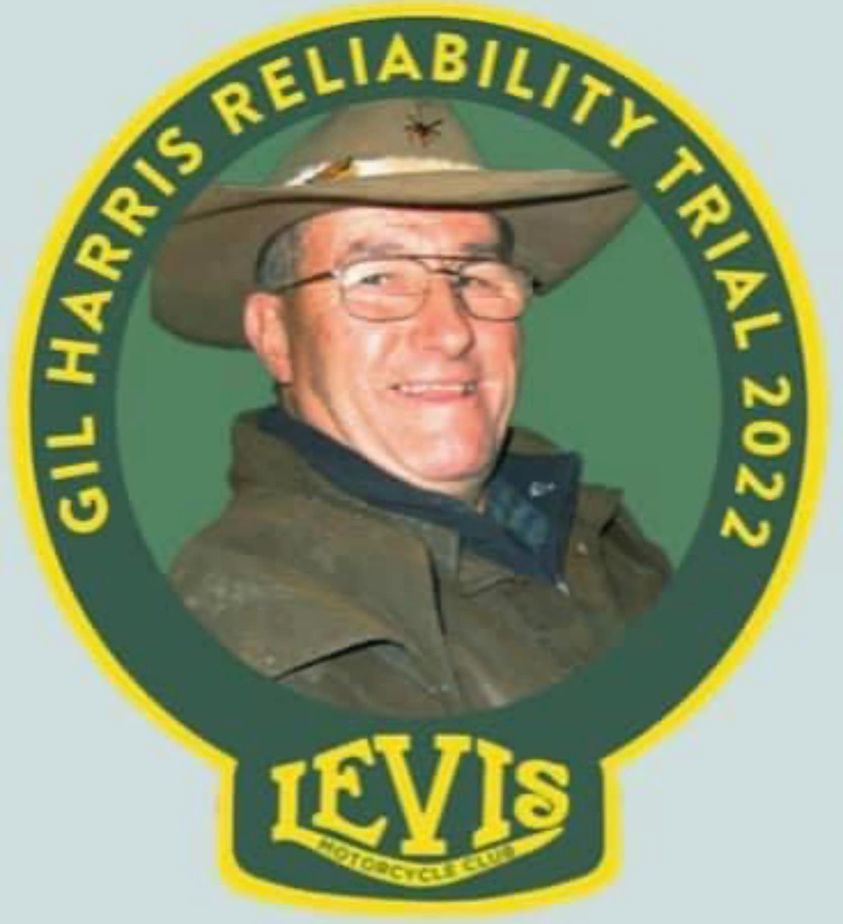 Round 4 of the 2023 South Australian Reliability Championships heads to the Mallala district over a full day and night racing format this Saturday 12th August 2023. Presented by Levis MCC the Gil Harris Trial (formerly known as the Theo Nixon Trial) will take centre stage as racing rivalries heat up and points gaps start to shrink. 
Entry List:
At just half way through the 2023 SA Reliability Trials Championships season, points leads are starting to dwindle and new class challengers are emerging every round. All we can say is the overall Championship title is still well up for grabs and we cant wait to see what battles are brewing ahead.
Last minute preparations are still happening before a strong field of 136 riders  take on the course this Saturday for the day and night 2 lap format.
With top 2 outright finishers of the Lew Job 2 Day Trial, Cooper Sheidow and Zack Tremaine not taking to the course this weekend, the series leader and 3rd place Lew Job finisher Rowan Pumpa will be looking to extend his already strong 16-point lead ahead of Clinton Voigt and add his name for another year to the Gil Harris honour roll, after last year's top step finish.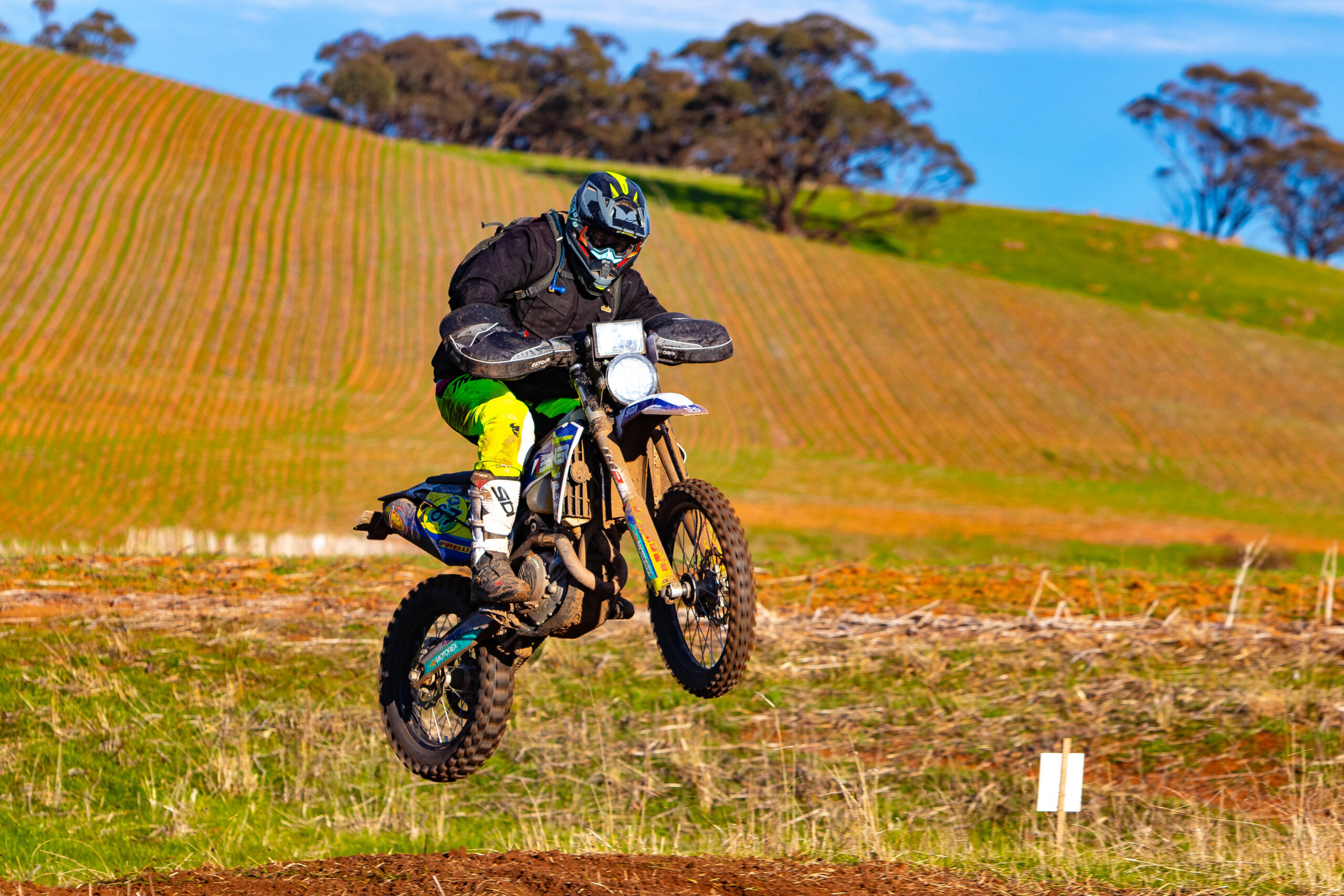 (Above: A Throwback to Rowan Pumpa racing hard courtesy of Don Macaulay)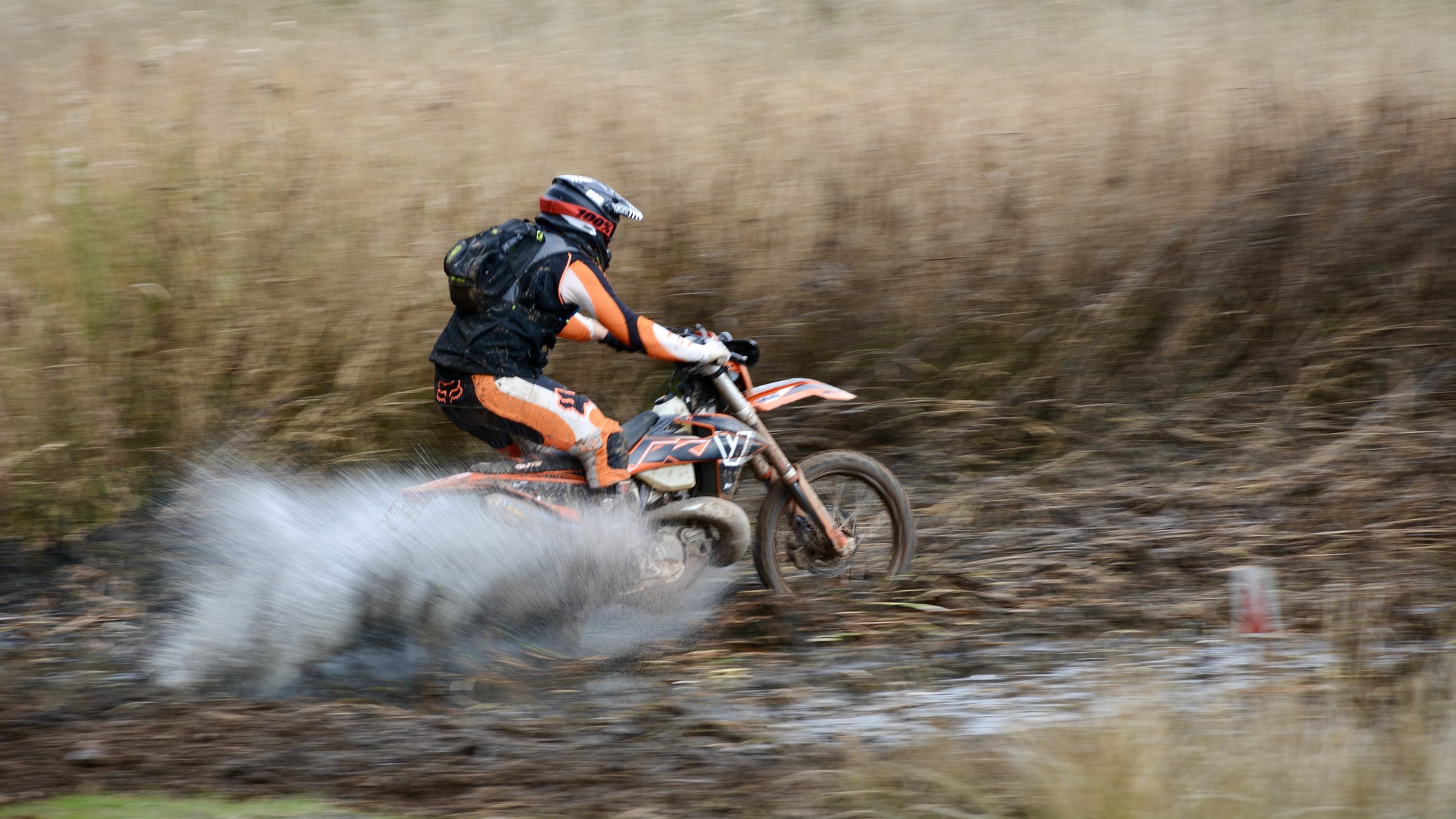 (Above: Clinton Voigt courtesy of SandPlow Photography).
Adam Wright will be looking for any opportunity to continue the climb up the points ladder from his current position, trailing just a mere 5 points behind Clinton for the outright Solo class.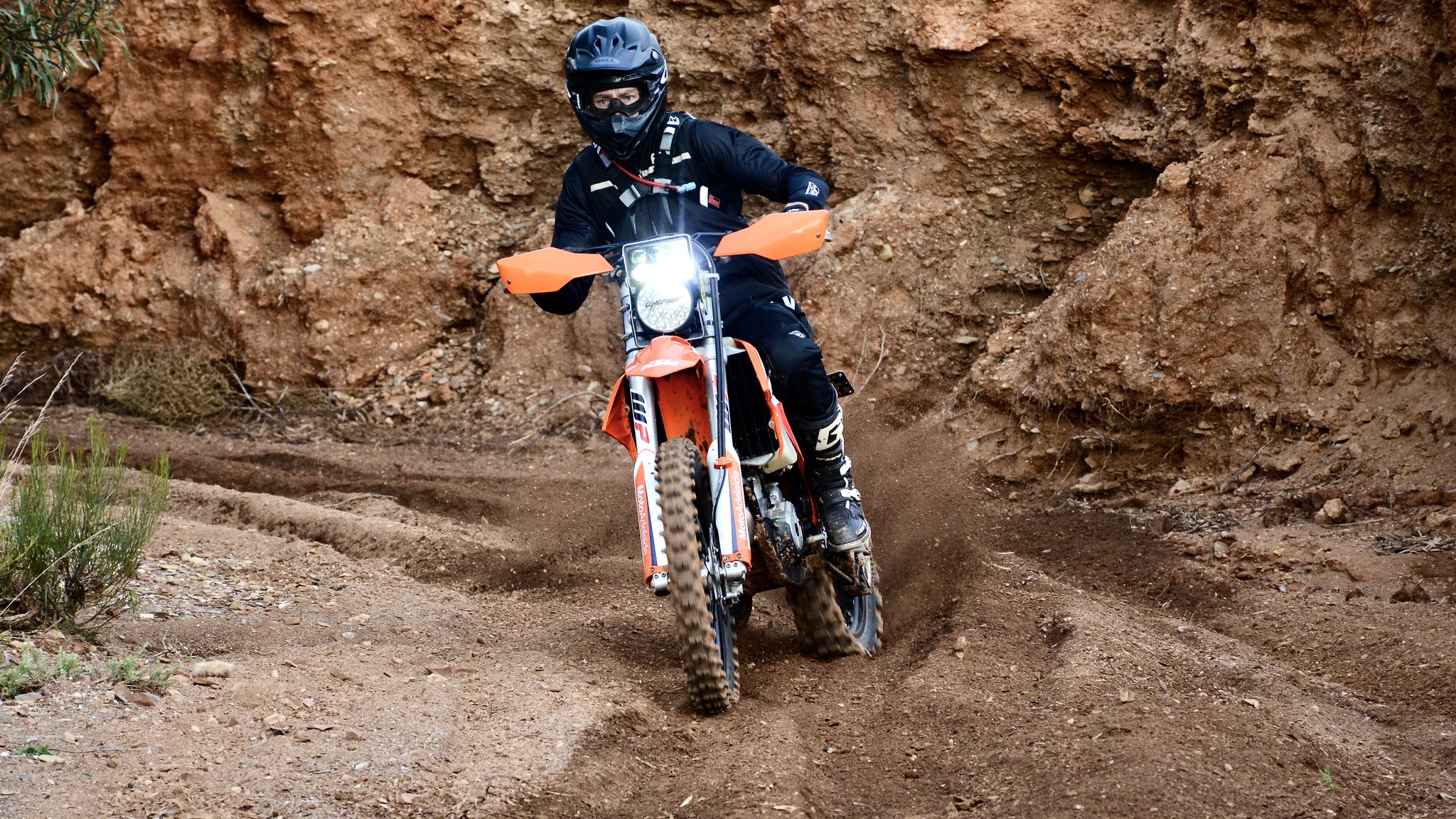 (Above: Adam Wright courtesy of SandPlow Photography).
The sidecar overall points leads are about to become a lot tighter with top 2 bikes Daniel Plowman / Bradley Brook and Shane Schiller / Brian Anthony set to miss this round. This opens it up for Max Hutchesson / Sam Hutchesson (third  overall) and Shaun Buckley / Brett Harding (forth overall) to make up some ground as they both sit tied on 44 points (a mere 17 point gap to take over the lead).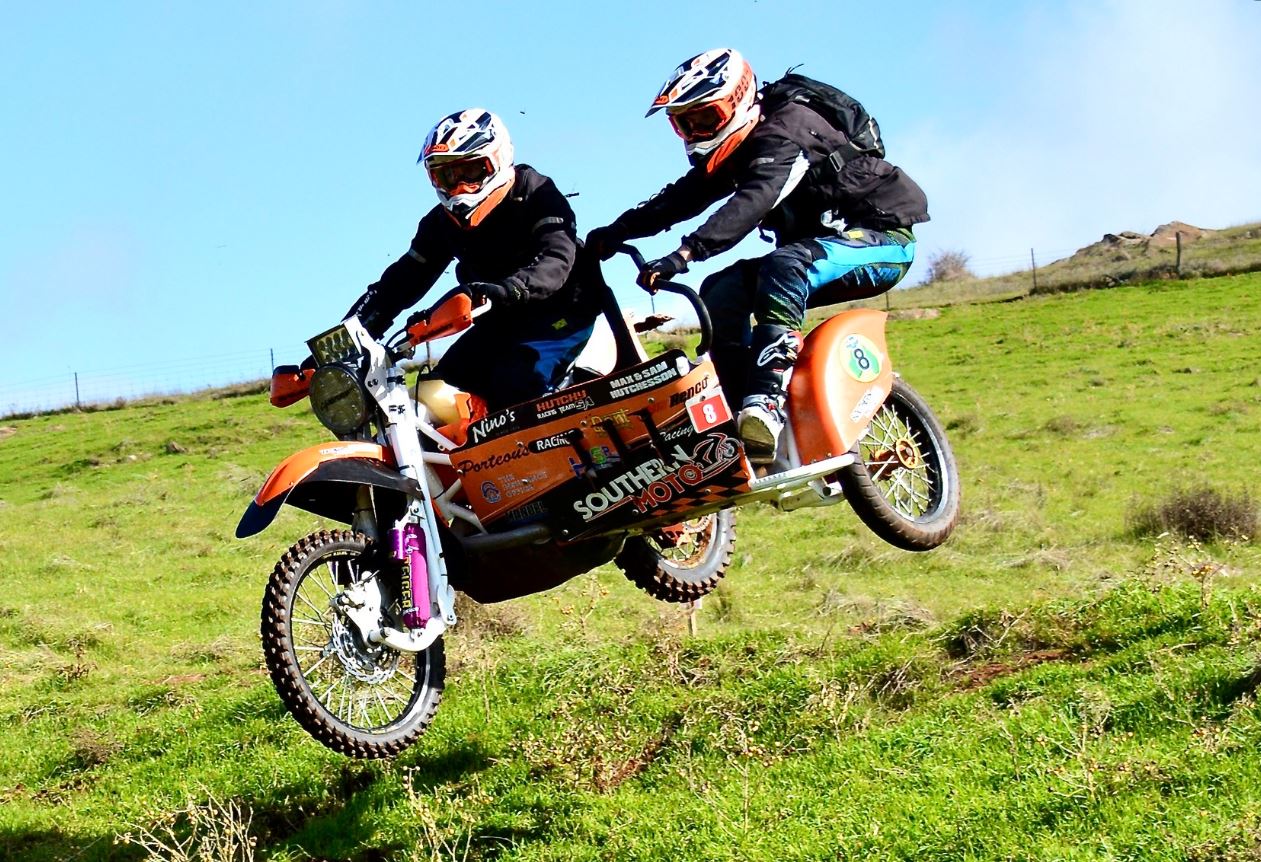 (Above: Max Hutchesson / Sam Hutchesson courtesy of
SandPlow Photography)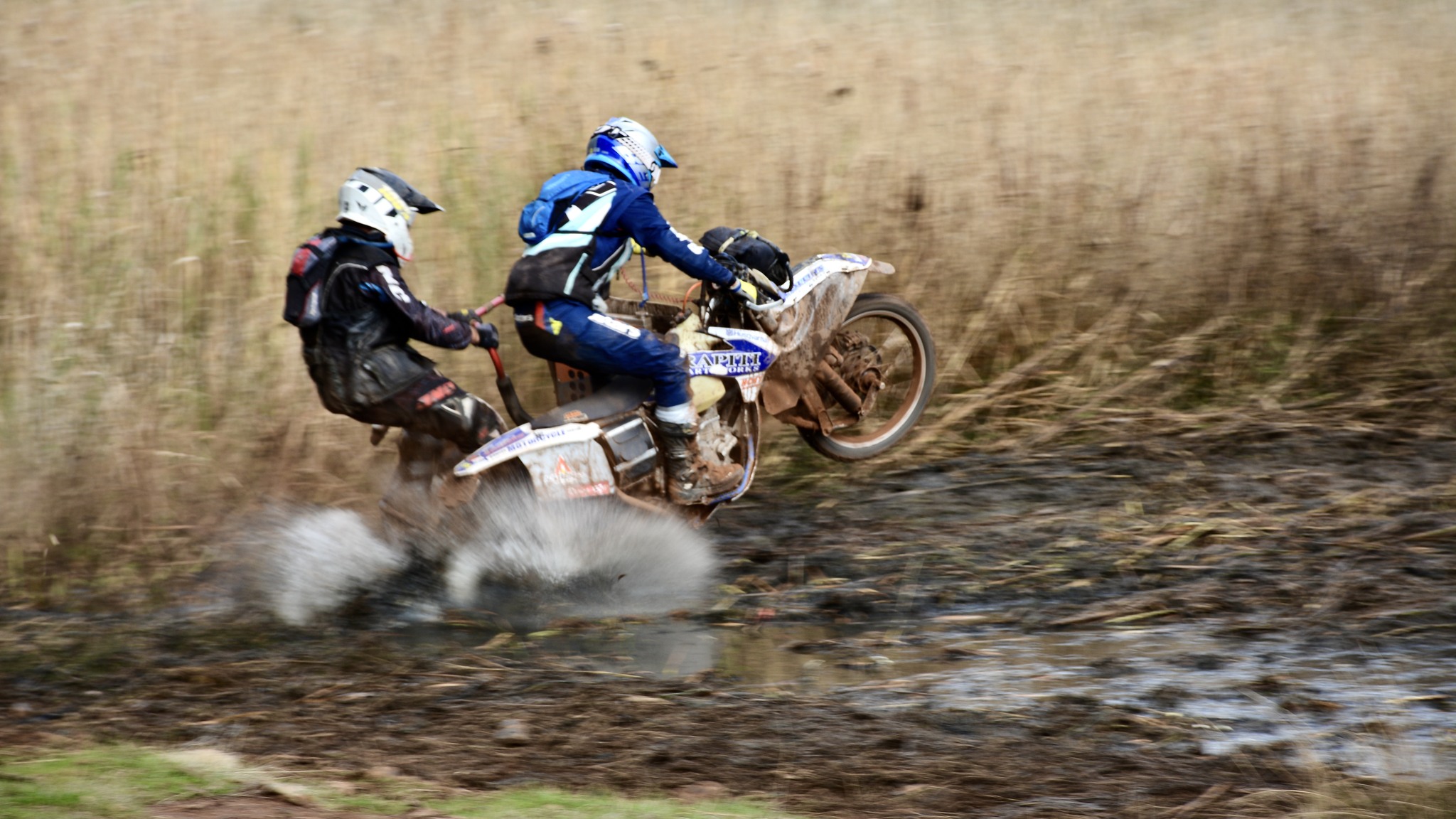 (Above: Shaun Buckley / Brett Harding courtesy of
SandPlow Photography)
Fresh off finishing the 2023 Hardi 24 Hour, Kristy Schultz is teaming up with Clint Grabham to continue her 2023 SART Championship  leading journey in the Ladies All Powers Sidecar class. Can she make it 4 out of 4 wins this weekend for the 2023 SART Championship?? Only time will tell.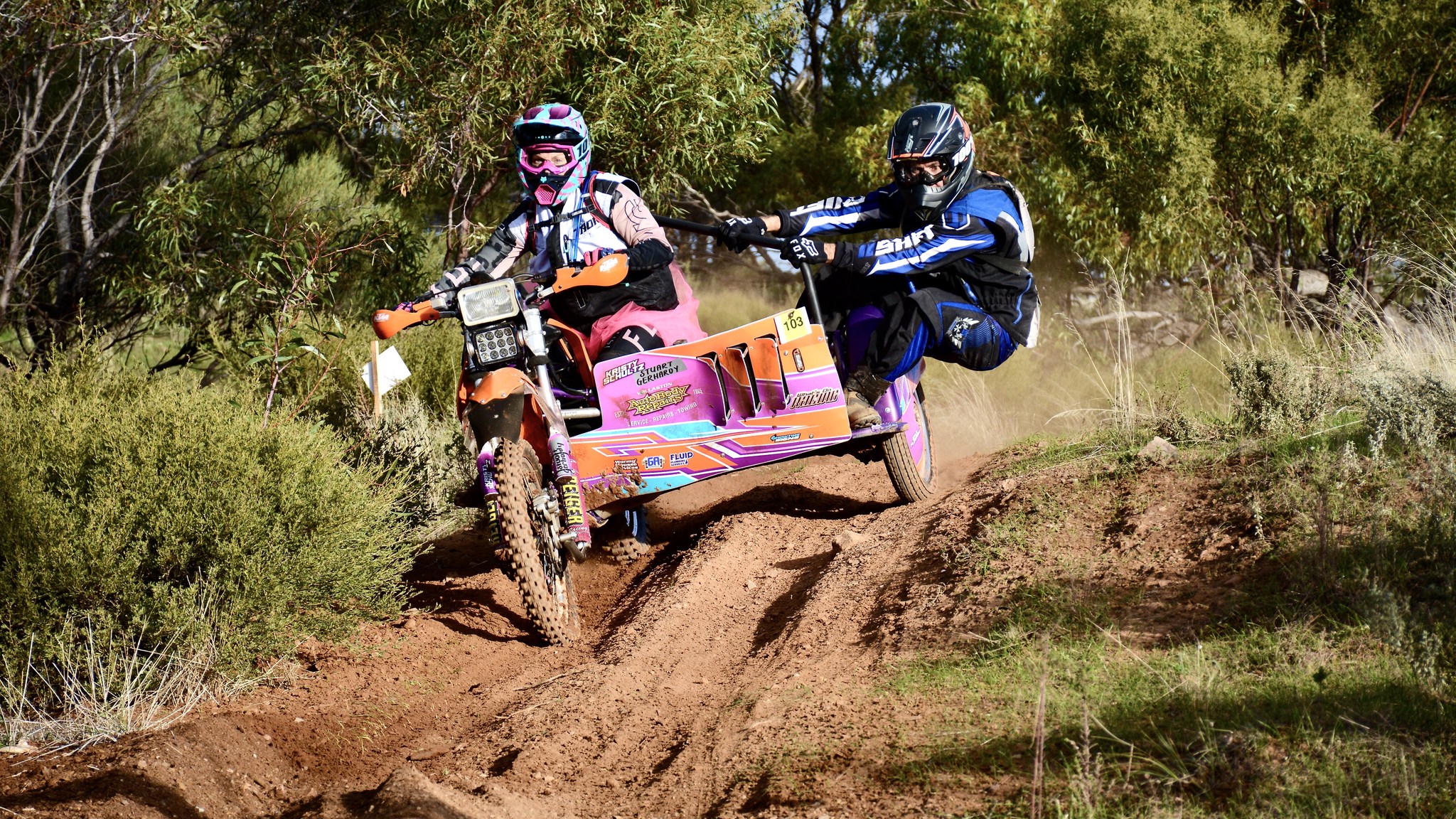 (Above: Kristy Schultz piloting the sidecar to the win at the Lew Job 2 day Trial, courtesy of SandPlow Photography). 
Thanks to Don Macaulay and SandPlow Photography. Both photographers have been out at many reliability and off road racing events so please reach out to donda@adam.com.au (Don Macaulay) or SandPlow Photography FB Page Here to purchase any photos. 
Where:
With a course spanning throughout the beautiful Mallala district, the Gil Harris Trial is going to have something for every rider and spectator.  The Main Control, catering and toilets will be located at 305 March Road Grace Plains (Google Maps Here).
Competition Information:
Best to get there early with the first bike leaving Main Control at 12:01pm to kick off the big day ahead. Riders will take on all the challenges thrown at them over 2 laps and around 6 hours of total riding time throughout the region. With plenty of great spots to take in the action, drop into Main Control when you get there to grab a riders list and and directions to all the spectator points.
The Woolshed CFS will be doing the hard yards keeping everyone well taken care of with food and drink throughout the day of competitions. Saturday is certainly looking to be a cracker day to make the short trip out to Mallala and stay for all the reliability trial shenanigans.
We are very fortunate to be able to be able to hold this competition through some stunning bushland and private properties, however unfortunately dogs are NOT permitted at this event, with the exception of service animals accepted.
So all that's left is to pack the car up and come witness the 2023 Reliability Trials Championship story continue.
Full competitors list and start times – HERE.
Course Information:
Check out the below guide for all the key times to catch all the action at the 2023 Gil Harris Trial.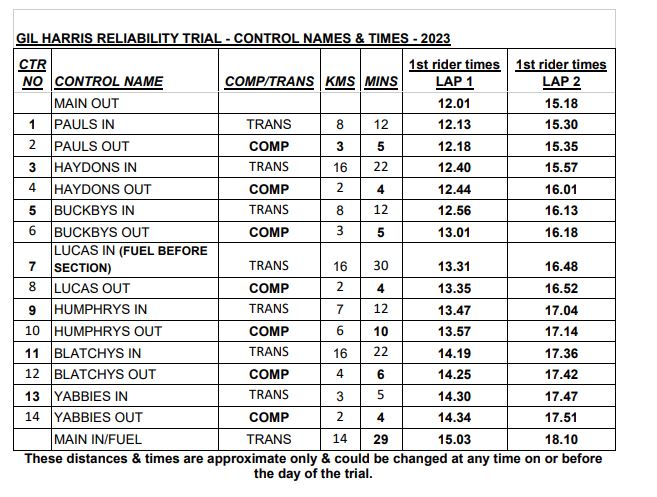 Live Timing:
Provisional Live results will be published on my.raceresult.com.
To access live timing…
 Go to sartchampionship.au and follow the "LIVE TIMING" links.
 Scan the QR code in the program or at Main Control.
 Live timing viewing will be available on screen at Main Control.
Final results published on the SART Championship Series website.
For Supp Regs, Rule Book, latest news & more, please visit sartchampionship.au
Final results will be published on the SART Championship Series website.
For Supp Regs, Rule Book, latest news & more, please visit sartchampionship.au
Socials*
You can also follow all of the SART actions on our social media by following SA Reliability Trials on Facebook and Instagram.
Save The Date: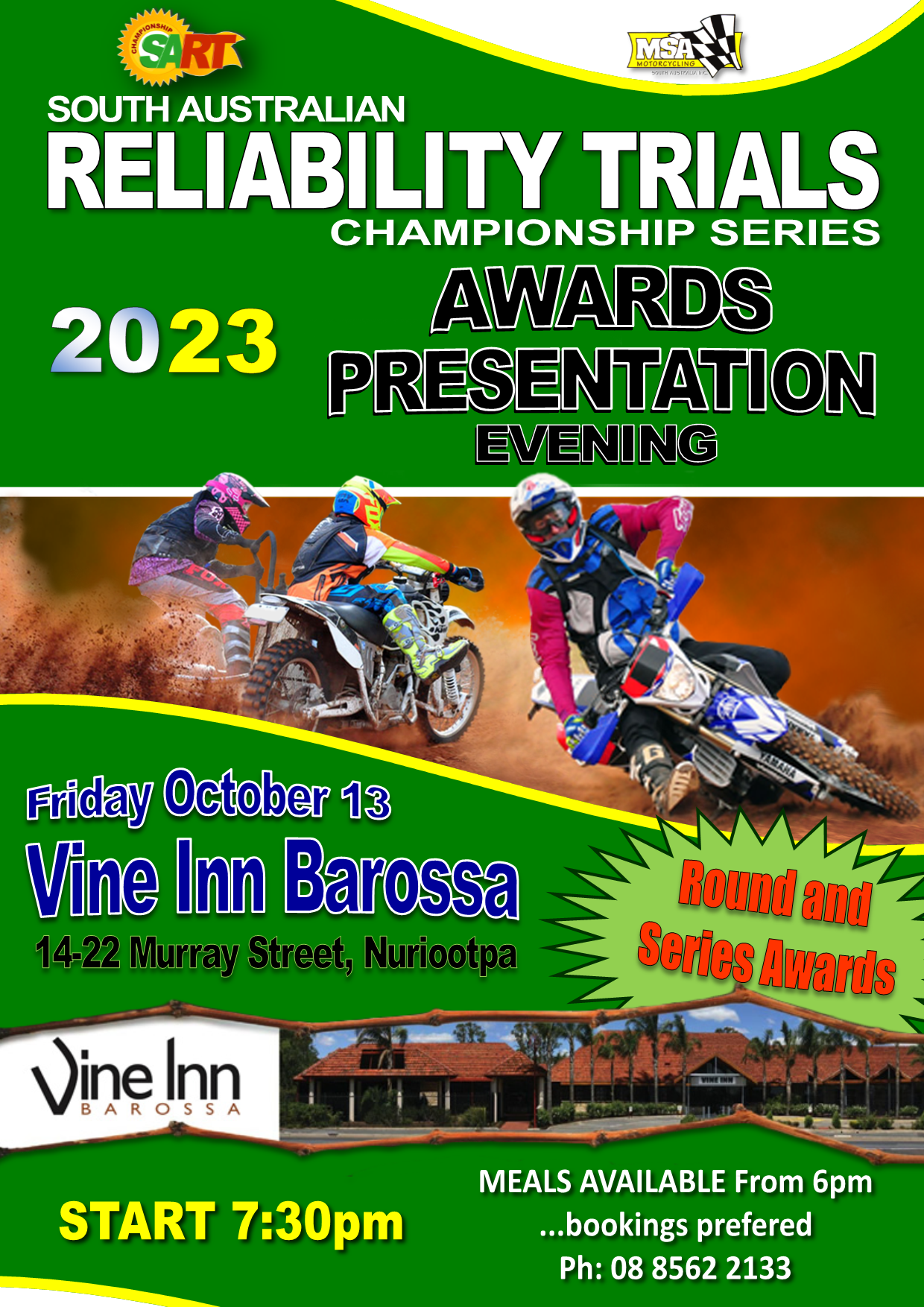 The 2023 awards presentation night will be held on Friday the 13th of October 2023 at the Vine Inn Hotel – 14-22 Murray Street, Nuriootpa.
Make sure you save the date for a great night celebrating all the highlights of the 2023 South Australian Reliability Championships series. Bookings are essential so RSVP today to Kristy Schultz on 0419039728.