The 2023 Motocross season is going to be another huge year, to say the least, especially as many of the Clubs are yet to put in their Club dates – due in part to waiting for the calendar to be released – and so those clubs can start their planning – here is the 2023 calendar – as it stands on December 20 2022.
As you can see below, the options to smash berms in 2023 is going to be huge, with the Sports Manager still putting together the 2023 SAMX Championship, building on the brilliant numbers that entered the 2022 Championship. With this in mind, there is still a round to be finalised, but the 4 weekend dates have been set to put in the diary.
Stay tuned early in 2023 for the release of the formats for, and a huge and exciting announcement (press release) regarding the 2023 Championships. This announcement is still in the finalising stage, but rest assured, it is pretty exciting for the future of the Championship going forward!
Please also keep in mind that there will be no round in July in 2023 – due to the AJMX being held in the July School Holidays at Alice Springs – seems like a great sport for the motocross side of Team SA to spend the holidays really!
         Amy Bartch (Below)                                                                            Lara Wedge & Brian Anthony (Below)
The Tea Tree Gully MCC are also gearing up for a huge 2023, with not only their Club rounds set, but also, they are excited to be hosting the 2023 SA Historic Scramble Championships (SA-VMX) in September, so time to dust the old machines off as TTG will put on a huge show.
Meanwhile, over in the 'wild, wild west', the series that compliments the SAMX Championship so well year after year, the EP Series (Eyre Peninsula) will once again be run, kicking off the year for a lot of riders in Port Lincoln, before heading to Ceduna and Whyalla, before the finale in Kimba in June.
Keep an eye out also for 2 special events – as always, the annual Easter trek to Port Pirie for the, now, iconic King of the Gulf meeting, which will also feature the prince and Classic King of the Gulfs, as well as the SA Women's Cup for motocross over the weekend.
Speaking of women, South Coast are very excited to be holding the first ever 'female only' Ladies Race Day, at Monarto on March 5 – keep an eye out on the South Coast socials for all the details on that one!
PLUS – just look below – Come N Try Days, Ride Days aplenty – and – 5 Club series dates already locked in – it's seriously going to be a huge year for motocross in SA.
And now – here is the 2023 SA Motocross calendar – as of right now!
SA #1 Brett Metcalf (Below)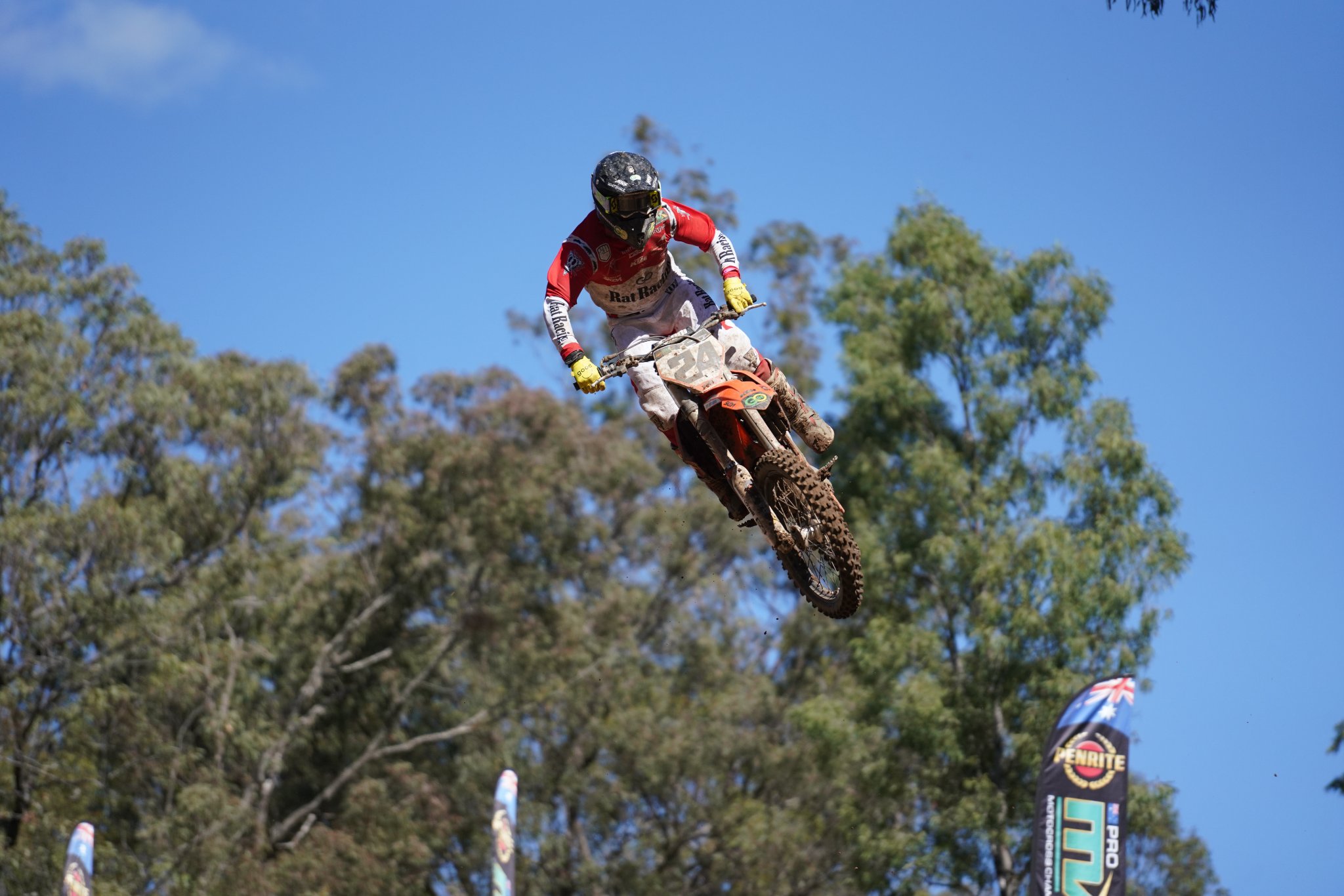 Pic Below (from top): #54 Jayden Minerds, #5 Wil Carpenter, #59 Tomi Doble, #5 Emily Lambert, 
and #58 Dylan Gromball 
2023 SA Motocross Championships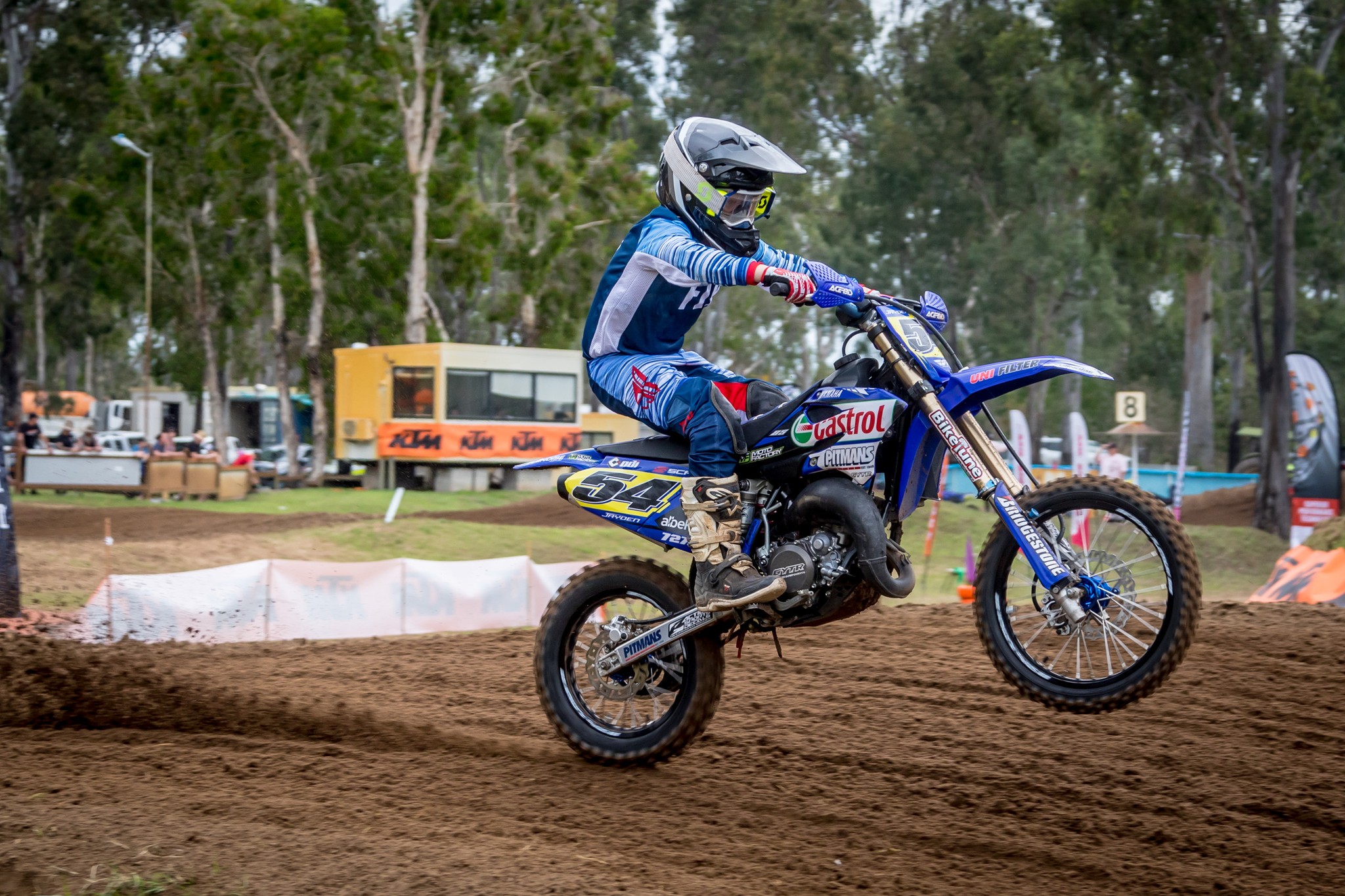 April 29 & 30 – Round 1 @ Gillman (MRA)
May 20 & 21 – Round 2 @ Renmark (Riverland)
August 5 & 6 – Round 3 @ Monarto (South Coast)
September 9 & 10 – Round 4 @ TBC
October 14 – Presentation Night @ TBA
2023 SA Historic Championships (SA-VMX)
September 17 @ Tea Tree Gully
2023 EP (Eyre Peninsula) Series                                                                                 
March 5 – Round 1 @ Pt Lincoln
March 26 – Round 2 @ Ceduna
May 7 – Round 3 @ Whyalla
June 25 – Round 4 @ Kimba
Special Events
March 5 – Ladies Race Day @ South Coast
April 8 – King of The Gulf @ Port Pirie
April 9 – SA Women's Cup @ Port Pirie
February 26 – Come N Try @ Renmark
April 2 – Come N Try @ Renmark
April 16 – Come N Try #1 @ Parawa
May 28 – Come N Try #2 @ Parawa
July 23 – Ladies Come N Try @ Morgan
Ride Days
April 16 – Mud N Tars @ Parawa #1
May 28 – Mud N Tars @ Parawa #2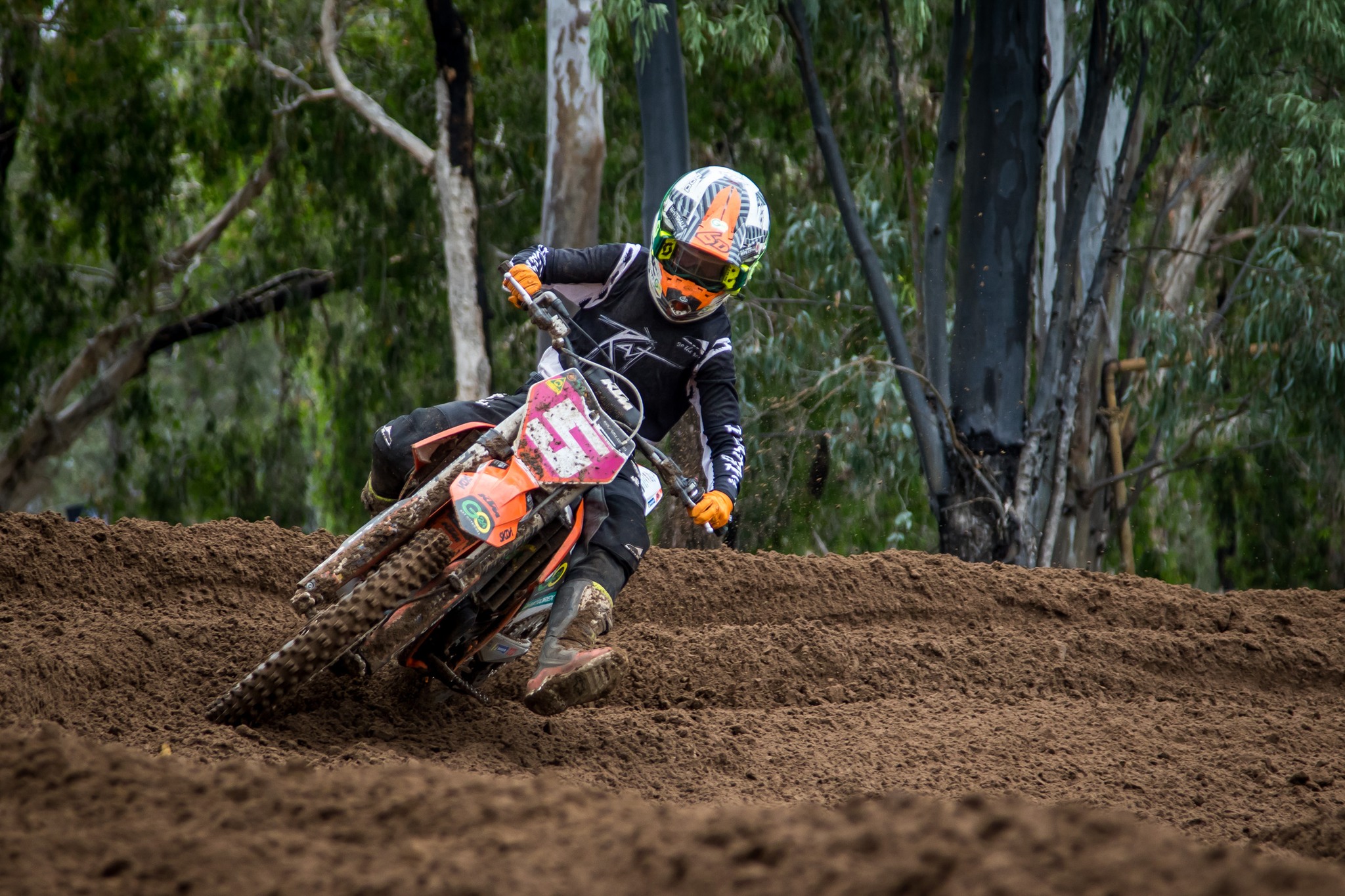 July 23 – Mud N Tars @ Parawa #3
August 6 – Mud N Tars @ Parawa #4
September 17 – Mud N Tars @ Parawa #5
2023 Club Series
Morgan
March 19 – Round 1
April 10 – Round 2
May 28 – Round 3
June 25 – Round 4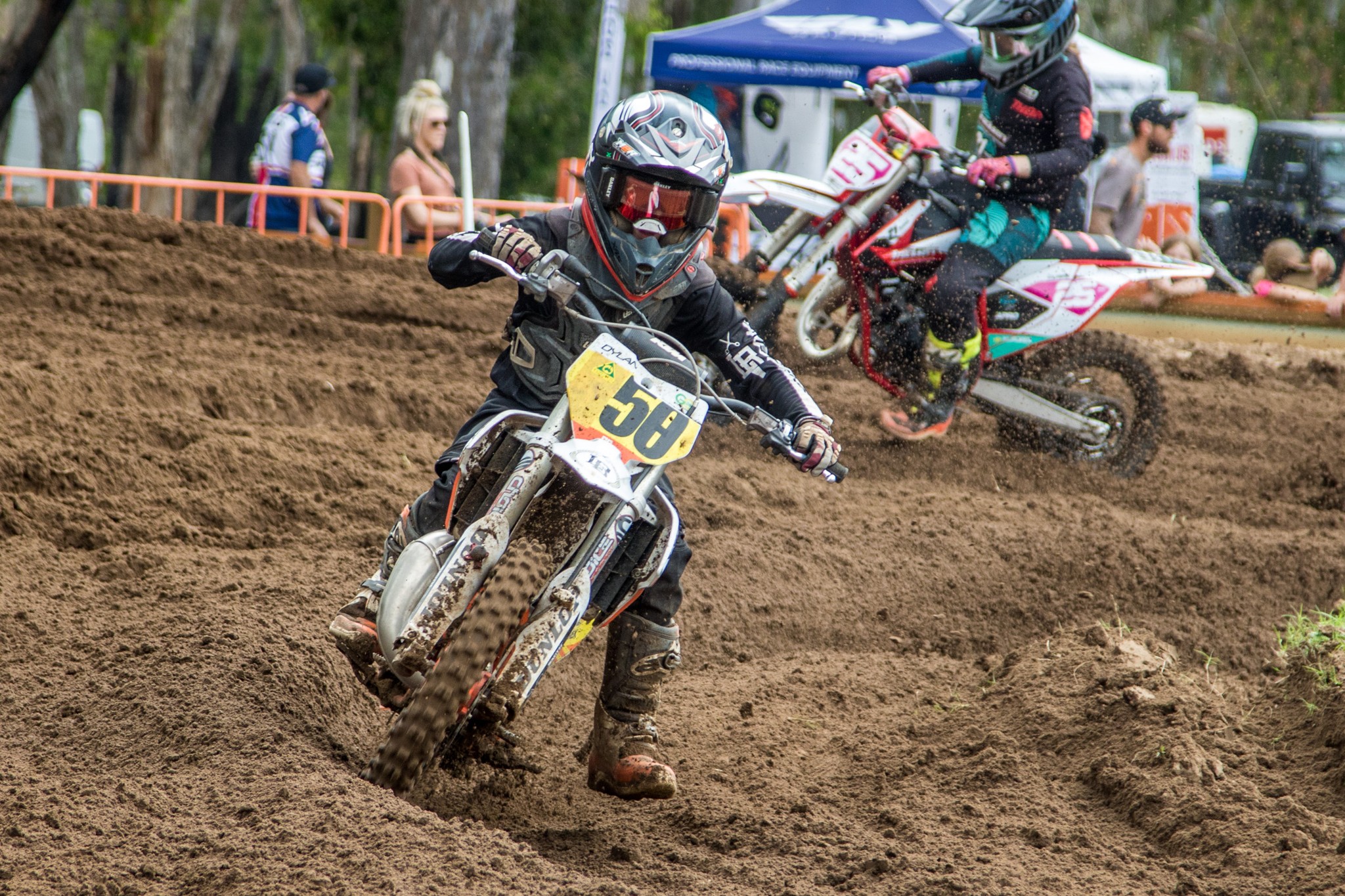 August 27 – Round 5
September 24 – Round 6
Motocross Riders Association (Gillman)
March 19 – Round 1
April 16 – Round 2
August 13 – Round 3
Mud N Tars
May 7 – Round 1 (With Slur)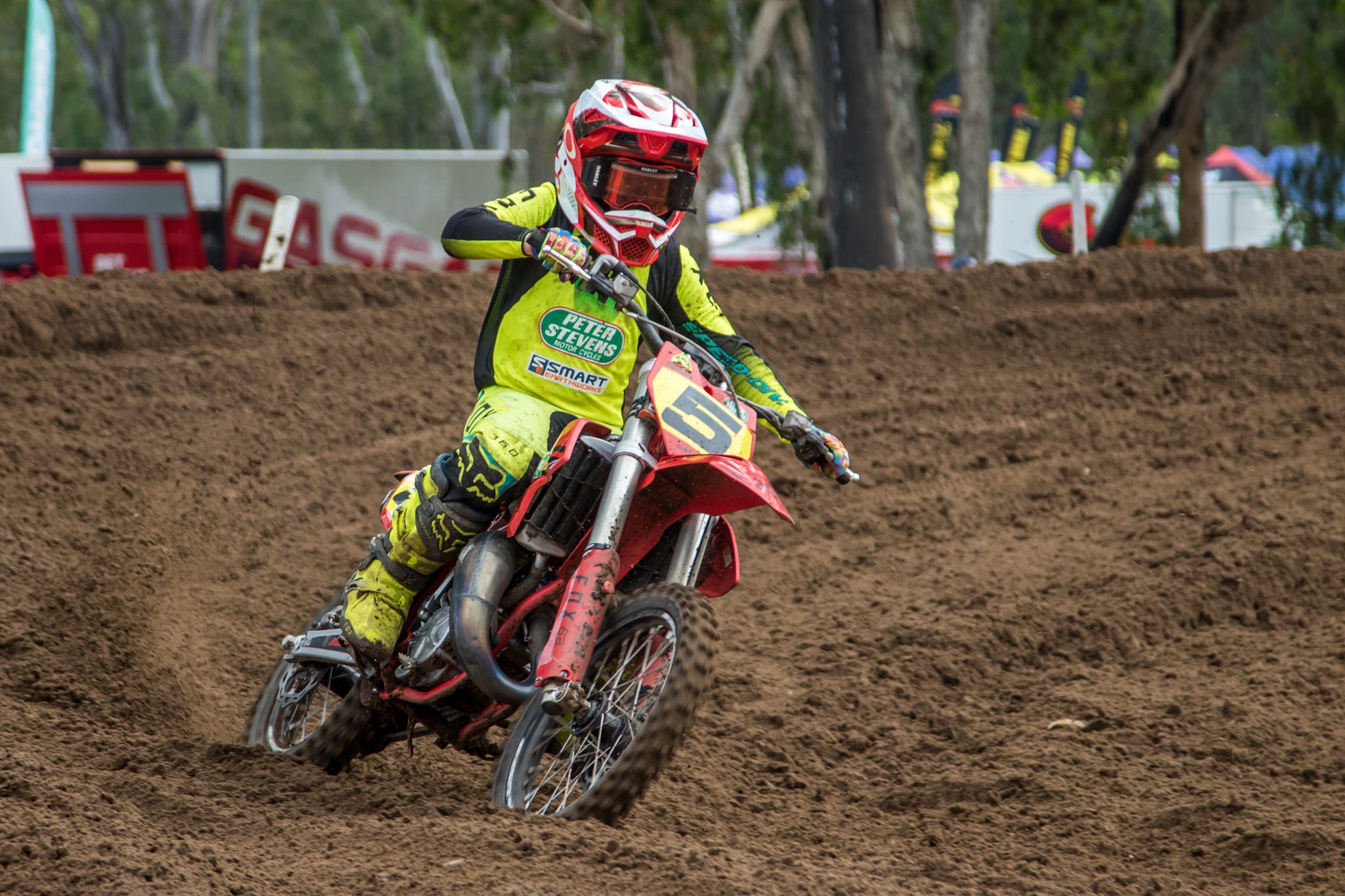 August 20 – Round 2
October 23 – Round 3
South Coast (Monarto)
April 23 – Round 1
June 4 – Round 2
July 30 – Round 3
Tea Tree Gully
May 7 – Round 1 (+ SA-VMX Round 3)
June 25 – Round 2
July 23 – Round 3
August 20 – Round 4 (+ Dash 4 Cash)+
Pic: #5 Declan Smart (Right)