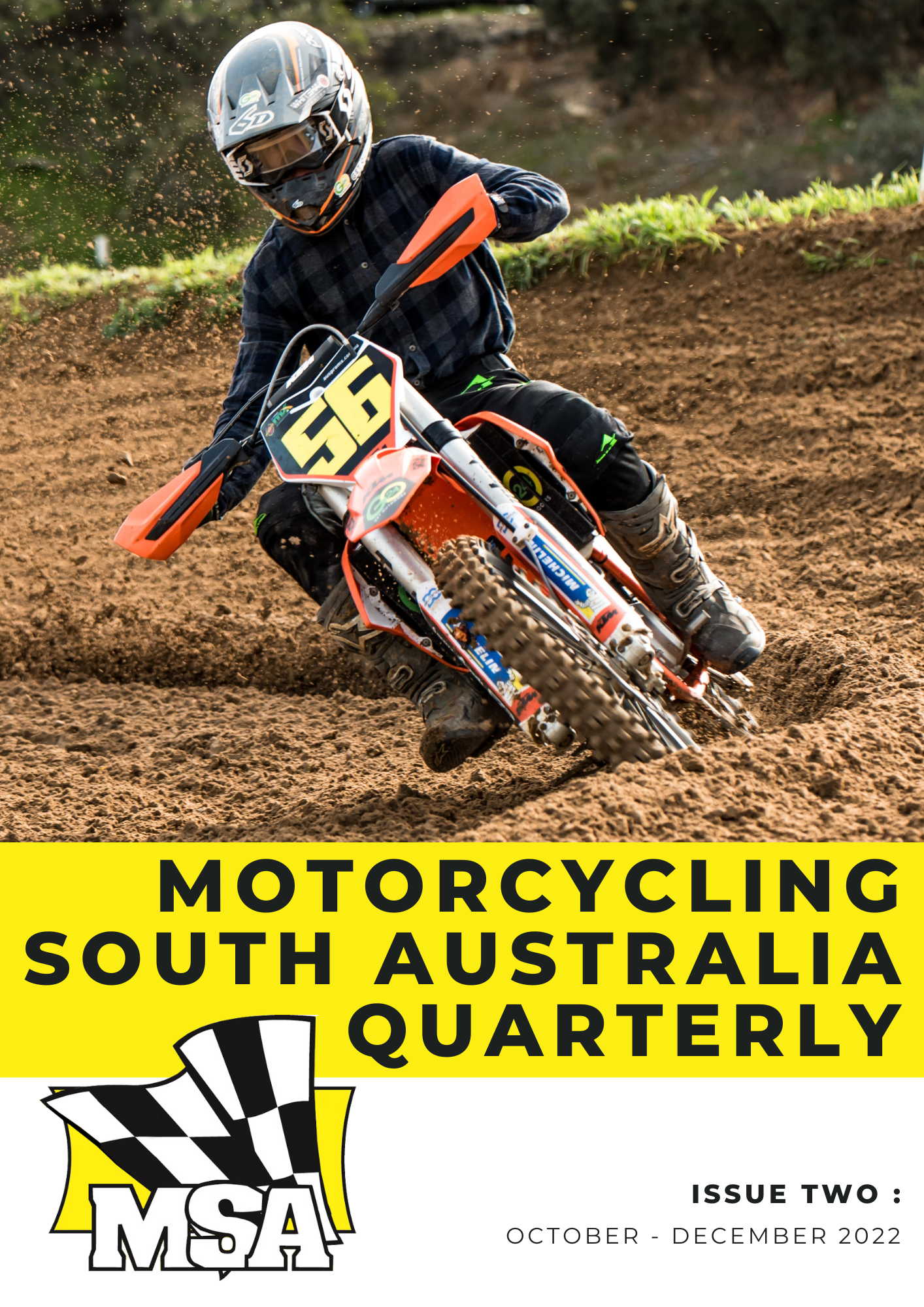 The second issue of our MSA Quarterly online magazine is out now!
Covering recent activities across our disciplines, relevant news and information for members, and details of upcoming events – We always welcome and love to hear feedback on the magazine.
We welcome input from all clubs, members, and can offer relevant companies advertising space/editorial in future issues. Simply get in touch with us via email; communications@motorcyclingsa.org.au to discuss opportunities.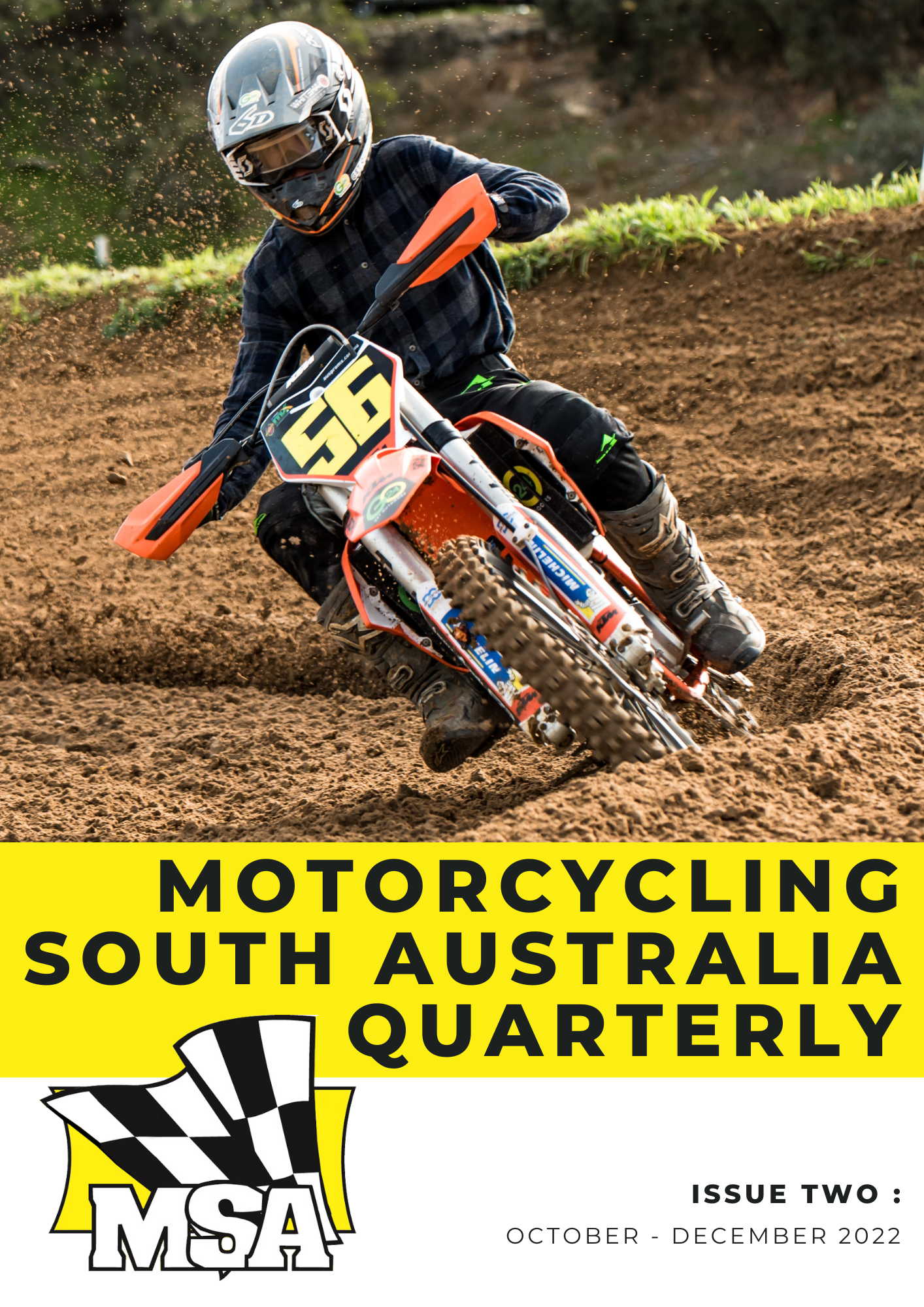 Issue Two: October – December 2022
This packed issue includes: Message from MSA President, Brenton Matters; reviewing the year in our sport, Shaun Edwards talks about being back on two wheels, presenting the new ACUSA Park fire gear, hearing all about the Team and racing updates from Brett Metcalf, FIM Speedway Academy review with Teagan Pedler, Club Spotlight on Mount Gambier Motorcycle club, season review of 2022 SA Motocross Championships, Ridernet news and finally the 2022 MSA Christmas message.
View/download Issue Two.                                                                                                                                                                                                                                                            Download low res for printing.
CHECK OUT PREVIOUS ISSUES: