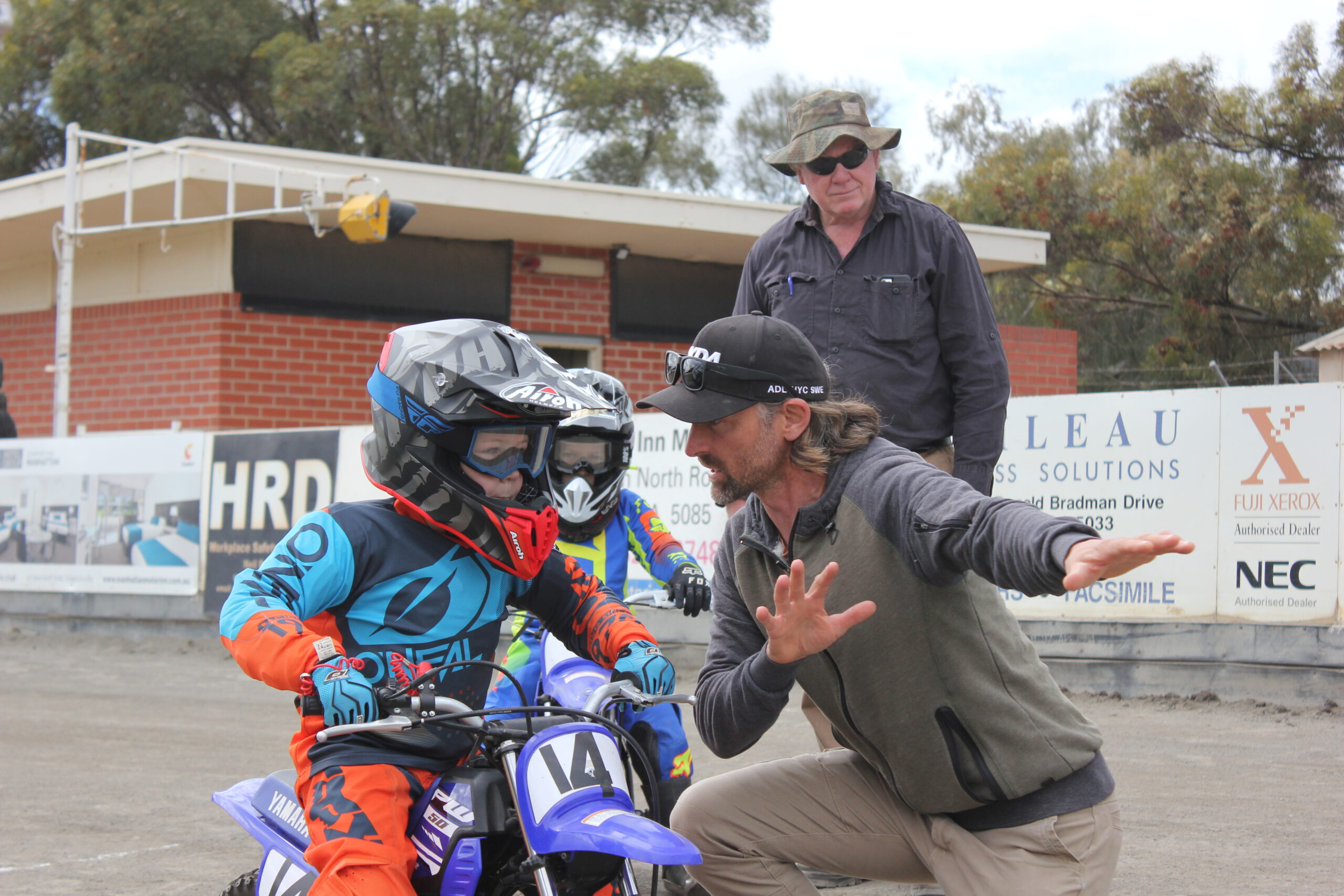 The weekend of October 23 & 24 saw Motorcycling SA (finally) run a Level 1 Coaches Course, after a number of false starts due to COVID-19 and border restrictions! 
Mark Gill flew in from western Australia to present the course, with just over 20 people taking up the offer – it would have been closer to 25, but the July lockdown meant the date change meant a number had to pull out – this time!
One of the fantastic things about the course was that all disciplines were covered, and there are now (by the end of this week) 20 new accredited Level O coaches in SA, and all are only 20 hours of practical coaching away from gaining their Level 1 Grade, and the brand new 20 are;
Alex Cowan (Trial)
Cooper Sheidow (Enduro)
Evan Byles (Road Race)
Alan Bolto (Road Race)
Kym Bolto (Road Race)
Brenton Matters (Reliability)
Phil Altschwager (Reliability) 
Jason Carberry (Road Race & Dirt Track)
Wade Sweet (Road Race & Dirt Track)
Andrew Nicol (Speedway)
Adam Possingham (Speedway)
Scott Watts (Motocross)
Mitch Norris (Motocross)
Travis Bishop (Motocross)
Brett Metcalfe (Motocross)
Clint Gow-Smith (Motocross)
Kylie Collins (Motocross, Enduro & Road Race)
Chris Collins (Motocross, Enduro & Road Race)
Andrew Warnest (Trial & Presenter)
Huge thanks to you all for giving up your time to help today's newbies become tomorrow's champions!
Need to also thank the Sidewinders Junior Speedway Club for allowing the practical be held at their venue, and also current coaches, Alessandro Malatesta and Barry Golding, for attending and assisting on the day, plus a huge shout out to the speedway kids (tomorrow's champions) who came out and allowed themselves to be coached during the day.
Motorcycling SA will now look to holding at least 2 courses for Level 1 coaches in the first half of 2022 so we can get even more coaches working with all of the new riders coming into the sport, as well as developing the great talent we keep unearthing each week out on the various tracks!