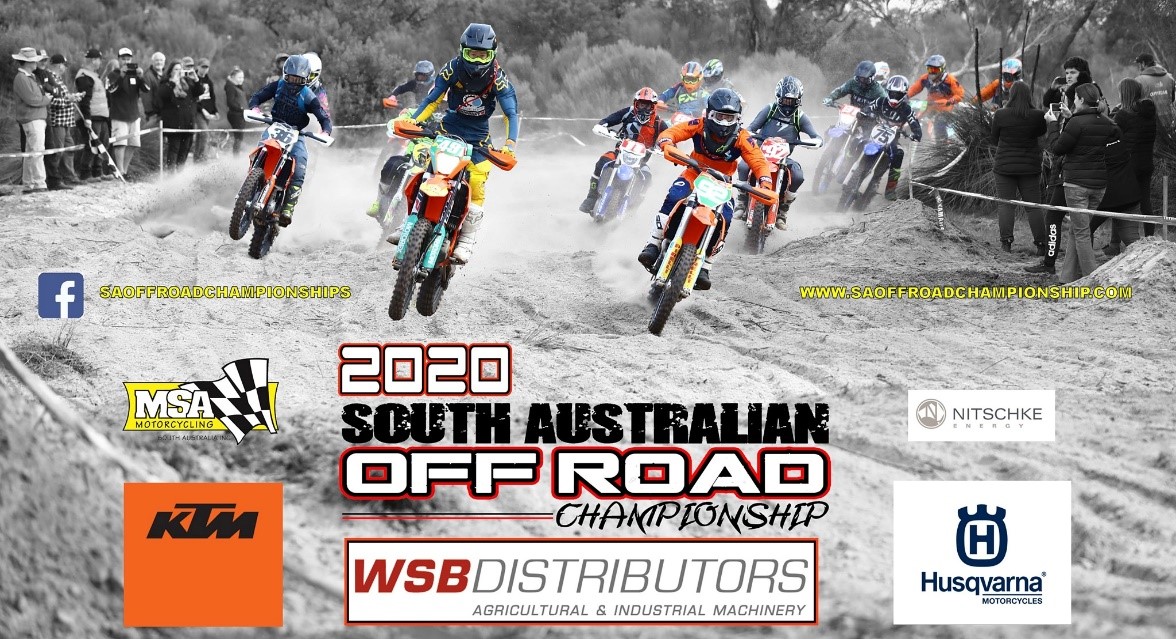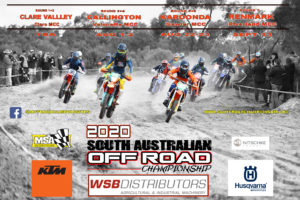 The South Australian Off-Road Championship (SAORC) returns to Murray Bridge in South Australia for the second weekend and Round 3 & 4 of the 2020 championship.
The Championship is set to host over 200 motorcycle riders into the Town of Murray Bridge as the best riders from across the state will gather to battle through the Off-Road Terrain.
Motorcycling South Australia's Wes Haydon said the Championship was set and ready to go and put on a show for the locals.
"We are very excited for the 2020 SAORC to be returning to Murray Bridge, having held very successful events there past and most recently in 2016. Our riders are keen to get back into racing their motorbikes and will no doubt be out there giving it their all.
"We have a very positive working relationship with Rural City of Murray Bridge Council who are partnering with us to deliver a sensational racing event.
Rural City of Murray Bridge Council Mayor Brenton Lewis, said welcoming the event to our great town of Murray Bridge would provide a great boost for the region.
"The Rural City of Murray Bridge has supported a number of successful sporting events in the last 12 months including the Tour Down Under, the South Australian Country Swimming Championships and the Adventurethon. The return of sporting vents like the South Australian Off Road Championships is exciting for the community"
The 2020 Championship will see four weekends make up seven rounds of the SAORC for 2020.
2020 SOUTH AUSTRALIAN OFF-ROAD CHAMPIONSHIP CALENDAR
Round 1 & 2: Clare Valley, SA             18-19 July 2020
Round 3 & 4: Murray Bridge, SA       1 – 2 August 2020
Round 5 & 6: Karoonda, SA                22-23 August 2020
Round 7 : Renmark, SA                       13 September 2020