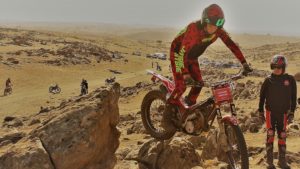 NATIONAL TRIALS DAY A GOOD SUCCESS.
National Trials Day, which sees every state in Australia run a trial (on the same day) was introduced in 2018 as a way for the Team Australia Trials des Nations team to raise money to help get the team to the Trials des Nations each year, with this year's South Australian National Trials Day held on Sunday, May 5th at Tungkillo.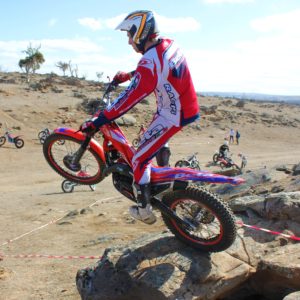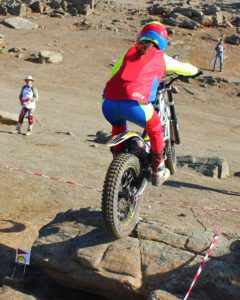 2018 MSA Rising Star Award nominees Alex Cowan & Lillie Yiatrou both had first up wins in Trial 2 (A Grade) & Trial 3 (B Grade) at the National Trials Day event.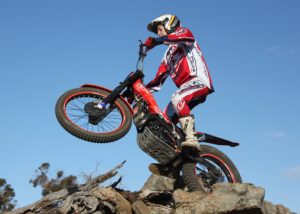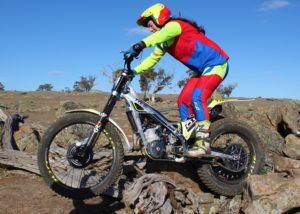 Run by the AJS MTC in extremely dry conditions at a new venue at Tungkillo, 40 riders attacked the rocks on the day, with over $1000.00 raised on the day to go towards the team, a team which includes South Aussies Connor Hogan & Lillie Yiatrou in 2019.
While Connor wasn't in attendance due to being in Scotland to prepare for the 2019 Scottish 6 Day Trial, Lillie was in action at the event, and scored her first ever win in the Trial 3 (B Grade) class, a great effort by the 15 year old junior rider.
In fact, it was a day for SA's younger riders to shine, with 16 year old Alex Cowan taking out his first win in Trial 2 (A Grade) with a fine ride to best the evergreen Steven Rees, with 14 year old Haydon Barwick in 3rd and another teenager in 16 year old Josh Rees in 5th.
Trial 4 (C Grade) saw the experienced riders keep the youngsters at bay, with Tony Baughan (on a countback from), Peter Arnold & Brian Lang just managing to keep the current Australian Under 13 Champion, Hayden Eardley off of the podium.
In Trial 5 (Clubman) it was another teenager in Jasmine Tarrant who led home her more experienced competitors on the day, with the single point win being one of the closest results in the senior classes.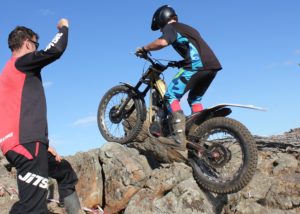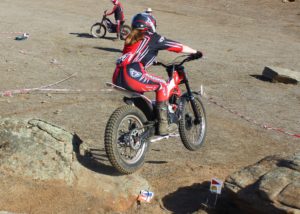 (Above) Josh Rees tests out the limits of his rear tyre, while Jasmine Tarrant jumps for the exit of the section
(Below) Haydon Barwick shows his effort face, while the 'future' takes a breather during the day!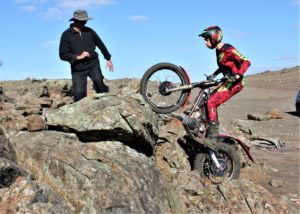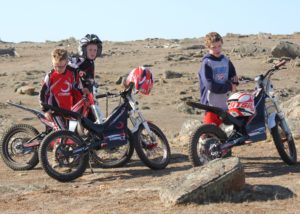 In the junior classes Ryan Tarrant had a good win in Junior A over his cousin, Charlotte Cowan, with the land owner's son, Carl Henschke, rounding out the podium.
In Junior B and the battle of the boys & girls, this was a day for the girls, with Hayley Stephen leading home Ashley Barwick, with Isaac Schultz the first of the boys in 3rd and Harry Peterson in 4th.
The juniors in the South Australian trials community continue to lead the way and are doing some amazing things at these events and are well worth coming out to watch, with all trials having free entry to spectators.
Full results; http://www.ajs.asn.au/results/2019/2019-05-05.
The next event in in 2 short weeks time, on May 19th, with the 'Keep Ya Feet Up' trial being run by the Gawler MCC, again at Tungkillo, but this time on the main road to Palmer. To enter to ride, go to www.trialsport.com.au/entries