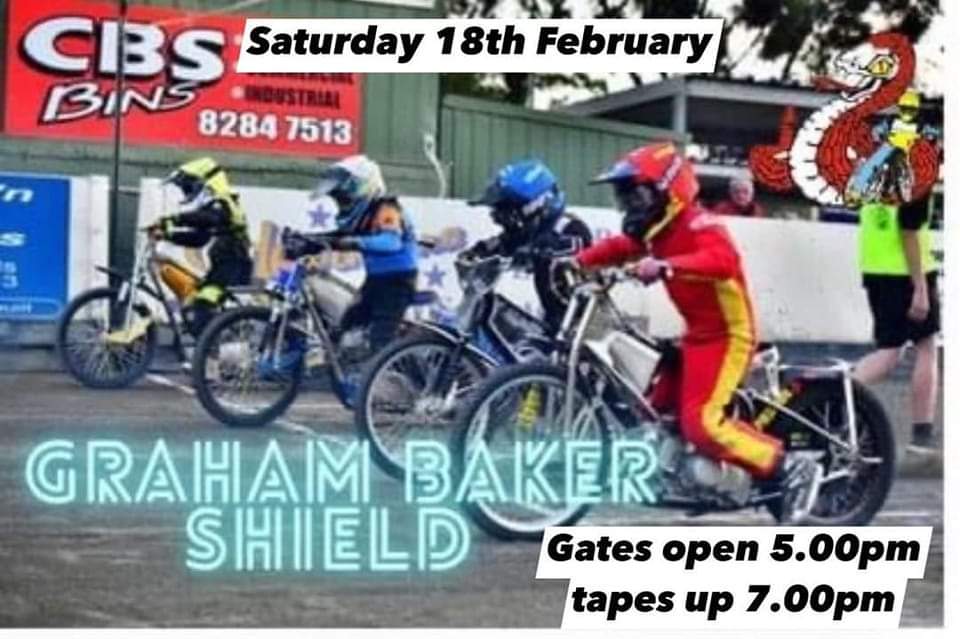 This coming Saturday night, February 18, will see the running of the 2023 Graham Baker Shield, one of the most iconic of the Sidewinders Club's annual events – and 2023 seems to be a changing of the guard somewhat at this year's event!
With no previous winners in the field, Harry Sadler & Ashley Jansen-Batchelor now on 250cc machines, and being joined there by the likes of Darcey Timmis and Jordan Hargreaves, it means one of the new generations of sideways stars will have their name engraved on the shield this year!
Slight favourite going into the meet will be Kobi Canning,  who is having a cracking summer so far, but look to the 2023 Silver Helmet winner, Blake Schlein to be right in the mix, along with Ryleigh McGregor, Seth Pascoe and Blake Hocking.
And with a total of 22 entries – there are a number of 'future-future' stars in the making to watch out for as well – in both, the Novice and Pee Wee classes!
$5.00 at the gate for adults, kids under 16 free entry! Programs $3.00
Sidewinders awesome canteen open all night
Gates open at 5.00pm, tapes up at 7.00pm – so get down to 8th Street, Wingfield and get a spot on Graham Baker Hill and watch the speedway stars of the future battle for his Shield.
                                                                                             (Below: Kobi Canning)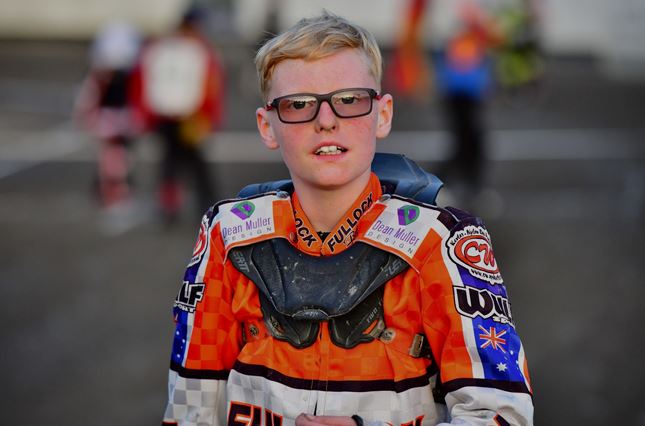 Rider Line Up: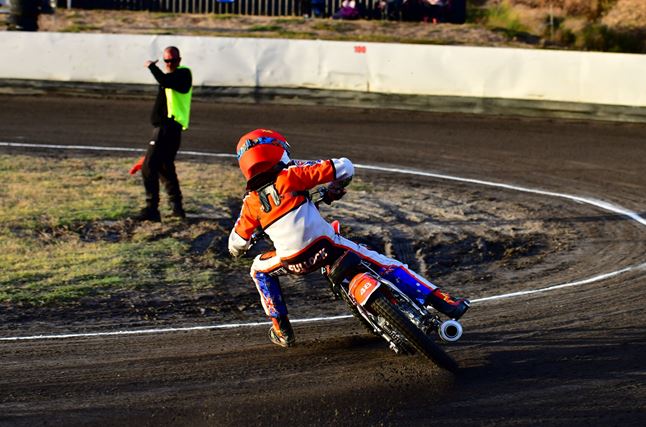 Connor Machin
Blake hocking
Blake schlein
Kobi canning
Jackson mcpherson
Ryleigh McGregor
Hayden pascoe
William nicol
Ambrose fraser
Ruby chapman
10 solo riders for the Graham Baker Shield and support classes. A total of 22 riders and 42 events. Its going to be a massive night!!
(Below: Blake Schlein)                                                                                                                                       (Below: Ruby Chapman)
         – Pics by Derick Thomas Photography –