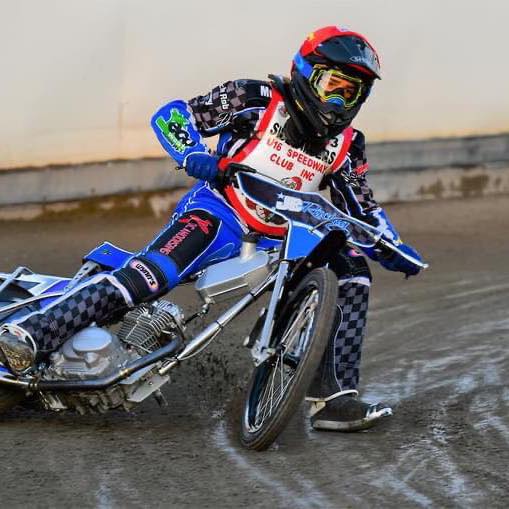 Fantastic news this week, in that SA's own Ashley Jansen-Batchelor will be heading over to Europe next month to compete in the "SGP3" (formerly known as the 250cc World Championship).
A partnership between the FIM and Discovery Sports Events, SGP3 has been developed to offer the sport's talented under-16s their chance to get a first taste of life on Speedway's biggest stage, at the iconic Polish track Wroclaw.
With riders from across the globe taking part, Jansen-Batchelor is going to rubbing shoulders with the best of the best in international Speedway.
"I'm really looking forward to getting over there and getting started, because as I've never had a chance to race overseas at this level!" said Jansen-Batchelor. "Its going to be really tough competition but I will do my best. I cant wait to get over there and enjoy the experience! It's already hectic getting prepared though – we have to organise permits, tickets and more – plus we'll be shipping my engines over to Denmark where they'll be reassembled and ready for me to train when I get across there. I'm thankful to my parents and my sponsors who have given me this opportunity, I'm going to do them proud!"
"I'm so pleased to see so many of these international events being developed and put on, to help foster young talent such as Ashley," said MSA Sports Manager for Speedway, Adam Possingham. "It's so great for him to have the opportunity to travel and compete against international riders at this point in his career. The experience will be invaluable, and I look forward to following his journey and seeing him implement the skills and knowledge he learns on the tracks back here on his return."