OVERSEAS ROUND UP; SOUTH AUSSIES SMASHIN' IT OVER THE 13 & 14 JULY WEEKEND!
Again, a number of South Aussies were smashin' it in Europe over the weekend, and in 4 different disciplines – motocross, trial, speedway & sidecarcross – here's the rundown on how our local talent went;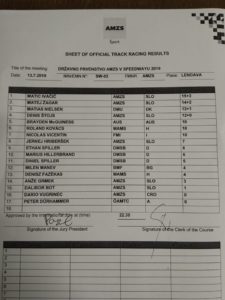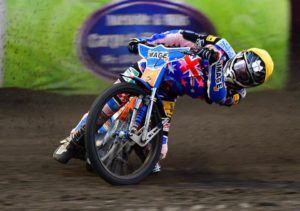 Brayden Mcguiness
Brayden had some excellent results in the Slovenian Championship over the weekend.
Overall he finished 2nd in the Under 21 Class and was an outstanding 5th overall in the Championship. Awesome stuff!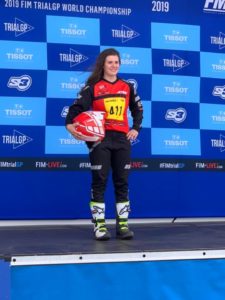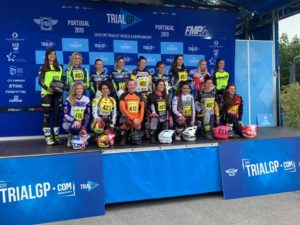 Lillie Yiatrou
15 year old Lillie had an awesome debut Qualifying, nailing it for 11th (out of 16) from her 2 runs, with a great time and 1 point lost, which put her in a great spot on track for her debut GP the next day.
From Lillie's mum, Paula; Well, our first round on the GP circuit has been a hell of a roller coaster! Lillie placed 13th.
Really happy with that and a harder standard than she normally rides back home in Australia. Now we head to next week's round 2 in Auron, France.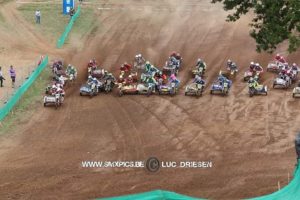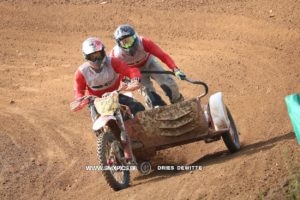 Brian Anthony
GP9 (Germany) was overall a good GP with Team Cuche we had few engine dramas in race 1 unfortunately resulting in a DNF whilst in a points scoring position and race 2 we had a pretty good race finishing 14th scoring another 7 points and ticking off two more goals I set myself to finish top 15 and on the lead lap which isn't too easy with how fast these guys are!
Overall must be happy as it was our first race together and it takes time to get comfortable. Thanks Lara and the kids for being by my side always and to everyone who helps and encourages me and the few people that really go out of their way to help on and off the bike, from advise from the top guys, to letting me warm up and training with them and support through the week, even just for somewhere to wash our clothes etc. it's very appreciated!
Bring on the next race I want more!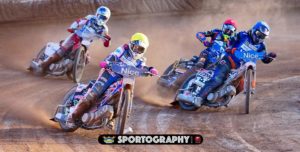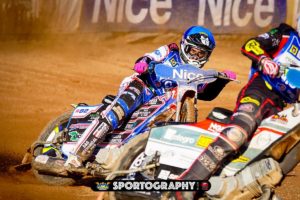 Dakota Ballantyne
NICE speedway challenge 11/07/19
I was lucky enough to pick up a ride at an individual meeting here in the UK at the Isle of Wight.
The NICE challenge is an event where all riders are supplied an engine (JAWA 2 valve) to showcase how individual skill and knowledge can separate the field.
Unfortunately tonight I had a bit of bad luck, my first and second race I had an incident with the air fence (crashed) excluding me for stopping the race both times.
Third heat came and I made an excellent start from gate 4 to lead for 3/4 of a lap before starting to struggle and have a fall on the last corner of the last lap!!
Last race came and I had made a few changes to the setup as time allowed and I made an excellent gate again and rode it all the way the chequered flag!
Thank you to everyone that helped me to be a part of the challenge, I appreciate it! 
I know to stay on my bike next time 
Massive thank you to Josh Moss for driving 4+ hours to help spin spanners for me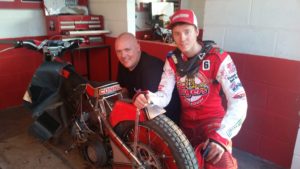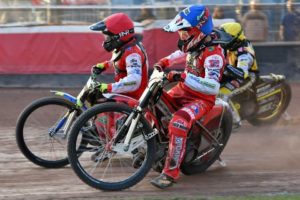 Connor Bailey
Had another great night tonight at Glasgow, beating my PB points score again with 6! Learned plenty, and I'm finally getting my starts up to pace. Thanks to Craig for letting me have that one!  Also thanks very much to Graeme Martin for mechanic-ing for me, I really appreciate it!
Thanks very much to Graeme Martin for helping me out last night in the pits, thanks for helping everything run smoothly. Also thanks to Ciaran for helping me pack up, you definitely know your stuff and you're gonna make a great mechanic some day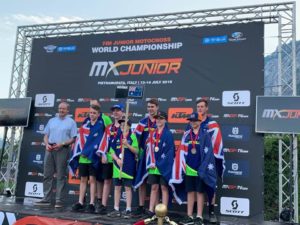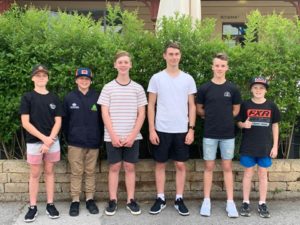 Alex Larwood
Alex rode the World Junior Motocross Championships over the weekend in Trentino, Italy as part of Team Australia, and in one of the hottest fields and tightly contested classes at the Championships, Alex fought through Qualifying to qualify 24th (of 40) in his group and missed the automatic entry to the main races.
He then had to go into Last Chance Qualification and had to finish in the top 5 to go through. He finished 6th (of 38) and missed out – by only .416 of a second – and was the 2nd reserve for the 125cc class.
While heartbreaking to miss out by such a small margin, Alex, was still a fine representative and ambassador for his country and for himself.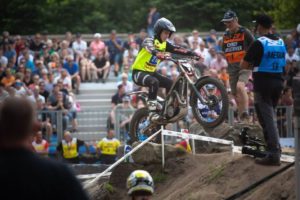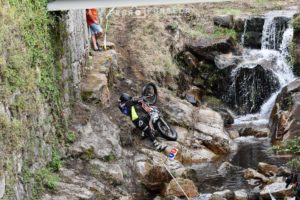 Connor Hogan
After a less than successful Qualifying that netted 2 fives, Connor bounced back in the Trial GP in Portugal to finish a great 22nd in the Trial2 Class, in what was a hotly contested class, and with positions changing by the section, Connor was as high at 17th and as low as 24th before the end of the event.
Like Lillie, he now heads to Auron in France for the next round this coming weekend.
SO – if you know of any other South Aussies riding overseas, please let us know who and what they are up to and how they are going by emailing; projects@motorcyclingsa.org.au with all the details – and a pic or 2 – and especially if the venue is as awesome as the Portugal round of the Trial GP (below) – Qualifying section was in the middle of the town, with vantage points at a premium!