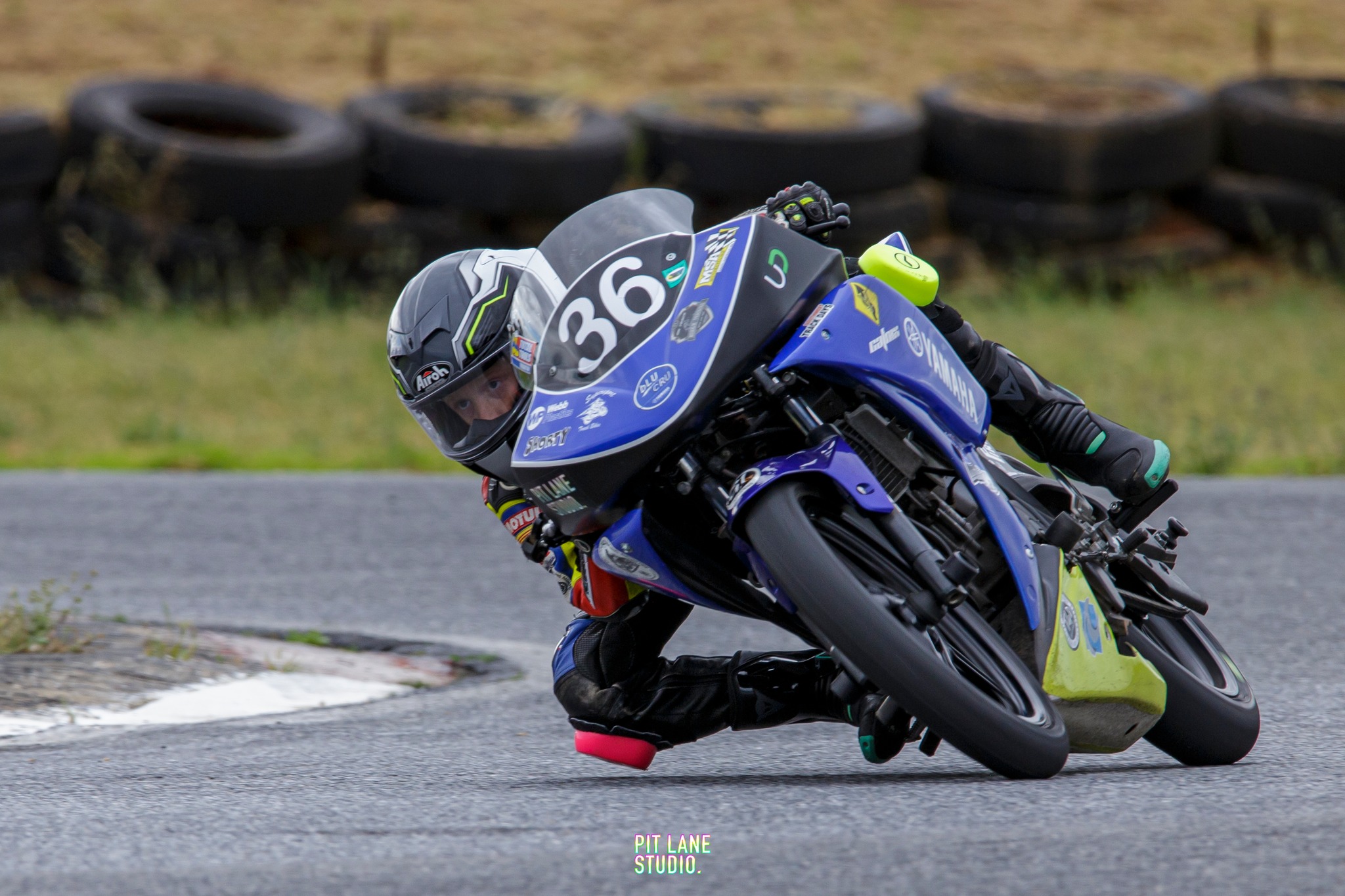 The 2023 SA Road Race Calendar will be an amazing opportunity for South Australians to participate in Road Racing, for both recreational fun and to follow opportunities to compete on National or an International stage.
Motorcycling South Australia are excited to release the dates for a packed 2023 South Australian Road Race calendar. There is always continual development and growth of the calendar, with 2023 being no exception. The year coming is looking to provide more high-level events and recreational riding than ever before. 
There will be 5 rounds of South Australian Championships for all classes, except Supersport 300, which will have an extra 2 rounds, which will run with the SA Junior Cup in 2 rounds being held at go-kart venues. This is an increase of an extra SA Championship round and an amazing 2 and 3 extra rounds for SA Junior Cup & Supersport 300 respectively from 2022.
Due to the exceptional work done by the team at SA's Cafnix and Victoria's Preston MCC's, 2 rounds of the SA Championships will be held in conjunction with the Victorian Road Race Championships, resulting in not only interstate racing opportunities but also international quality circuits with The Bend International and Phillip Island now included in the calendar.
Gareth Deacon, President of the Phoenix MCC, described the return of the full calendar and exceptional venues being raced at, "After making it through the last two years of COVID impacted racing we're excited to be returning to a full calendar of road racing events in 2023. Following negotiations with Preston MCC in Victoria we've decided to re-start our previous reciprocal race meeting agreement which we started in 2020.
This has enabled us to put the International Circuit at Tailem Bend back in the mix, along with a visit to Philip Island – making the SA road race calendar one of the most exciting and varied line-ups for state level racing in the country. CAFNIX will also be hosting two Brackets meetings this year as Club rounds with the goal of improving competitive racing at the front of the field and also providing an entry point for those looking to try out our sport for the first time."
Increasing from the 4 rounds in 2022, the bLU cRU SA Junior Cup will increase to 6 rounds for the year with many aspiring junior riders coming into the series setting their sights and hopes on the ultimate prize in getting a ride in the Oceania Junior Cup for 2024.
Reflecting on 2022 the bLU cRU Junior Cup and the 2023 prospects of the series, Road Race Sports Manager, Kym Bolto said: "Our 2022 riders in the bLU cRU SA Junior Cup have all grown as riders into accomplished road racers which is what we set out to do in creating this series.
I can't wait for the bLU cRU SA Junior Cup series to commence in 2023 and am really looking forward to seeing all of our rider's progress, home their skills and become the best riders they can be."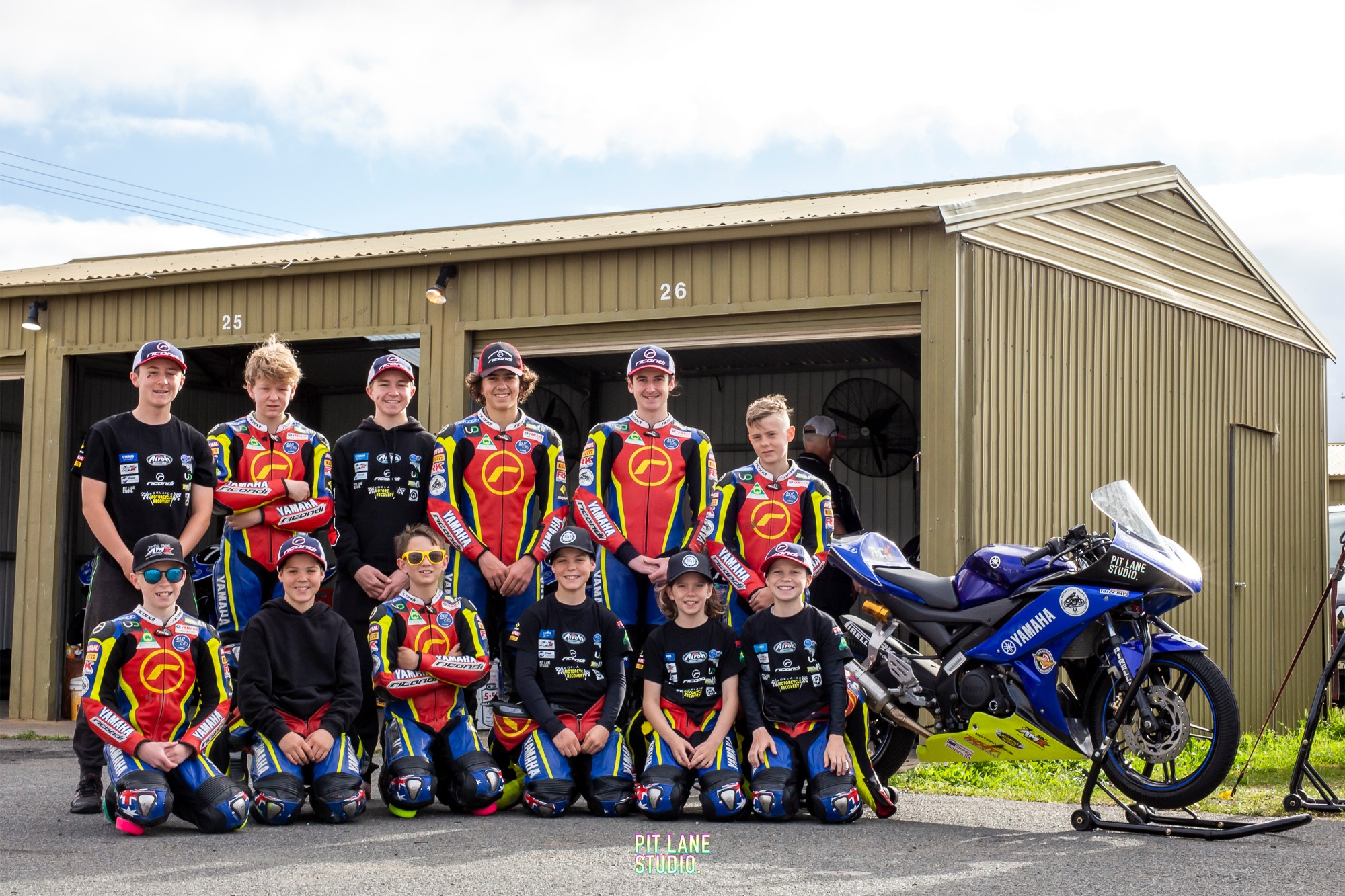 SA Junior Cup 'Class of 2022'! (Above)
Also in 2023, an extra Brackets race weekend has been planned by CAFNIX, doubling the amount from 2022, and one will include the annual 'classic' 2 Hour endurance races, with the old' 3 Hour Production Race' now run as 2 x 2 Hour races, as the size difference in bikes can no longer race together like in years past!
Excitingly Mac Park will once again host their 'Seniors Meeting' but with it moved from Autumn to Spring in 2023, so will now be a great 'Father's Day' present for those who usually run at the Seniors Meeting!
Rounding out the end of 2023, the Collingrove Hill Climb course will be host to the old bikes taking on the challenge and being out to the ultimate test in October, before the Historics crew once again get ready to welcome in the New Year at Mac Park.
2023 will have more opportunities than ever for both racers, seeking extra practice, or riders who just want some fun on the weekend, without the pressure of racing, as there will be a total of 17 Ride Days to be held from January through to December. (with 12 at Mac Park and 5 at Mallala).
So without further ado… the 2023 SA Road Race Calendar:
2023 South Australian Road Race Championships                                                                                                                                                                    Declan Carberry – Supersport 300 (Below)                            
*April 7-9, Easter – Round 1 @ Mac Park (Mount Gambier)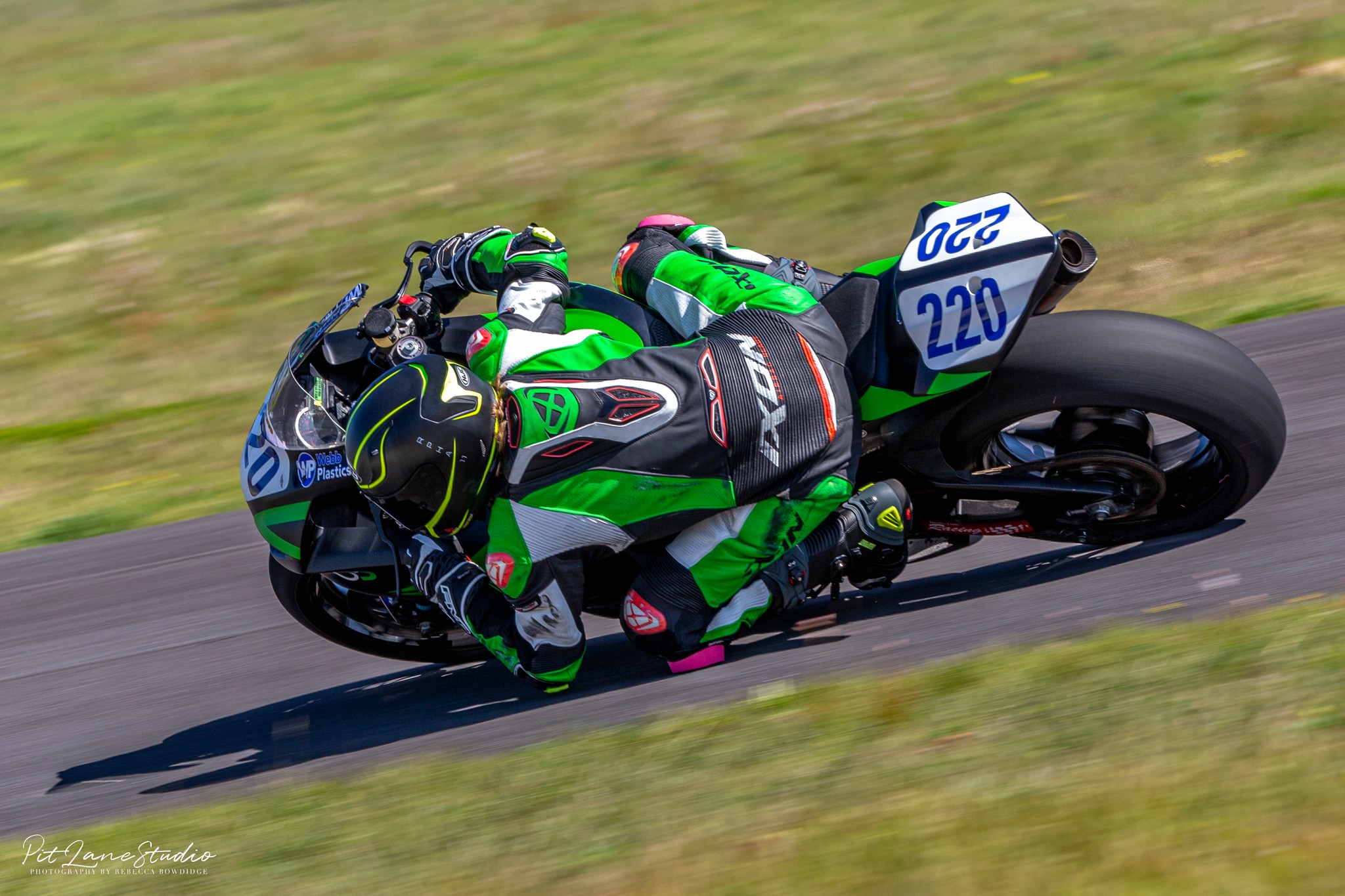 July 7-9 – Round 2 @ The Bend International, Tailem Bend, with VRRC (Cafnix)
September 15-17 – Round 3 @ Phillip Island, with VRRC (Cafnix)
*Sept 29-Oct 1 – Round 4 @ Mac Park (Mount Gambier)
November 17-19 – Round 5 @ Mallala Motorsport Park (Cafnix)
2023 bLU cRU South Australian Junior Cup
April 7-9, Easter – Round TBA @ Mac Park
July 7-9 – Round TBA @ The Bend, International
Sept 29-Oct 1 – Round TBA @ Mac Park
November 17-19 – Round TBA @ Mallala
TBA – TBA @ TBA (with Supersport 300)
TBA – TBA @ TBA (with Supersport 300)
Daniel Spendlove – Limited, Naked Bike (Below)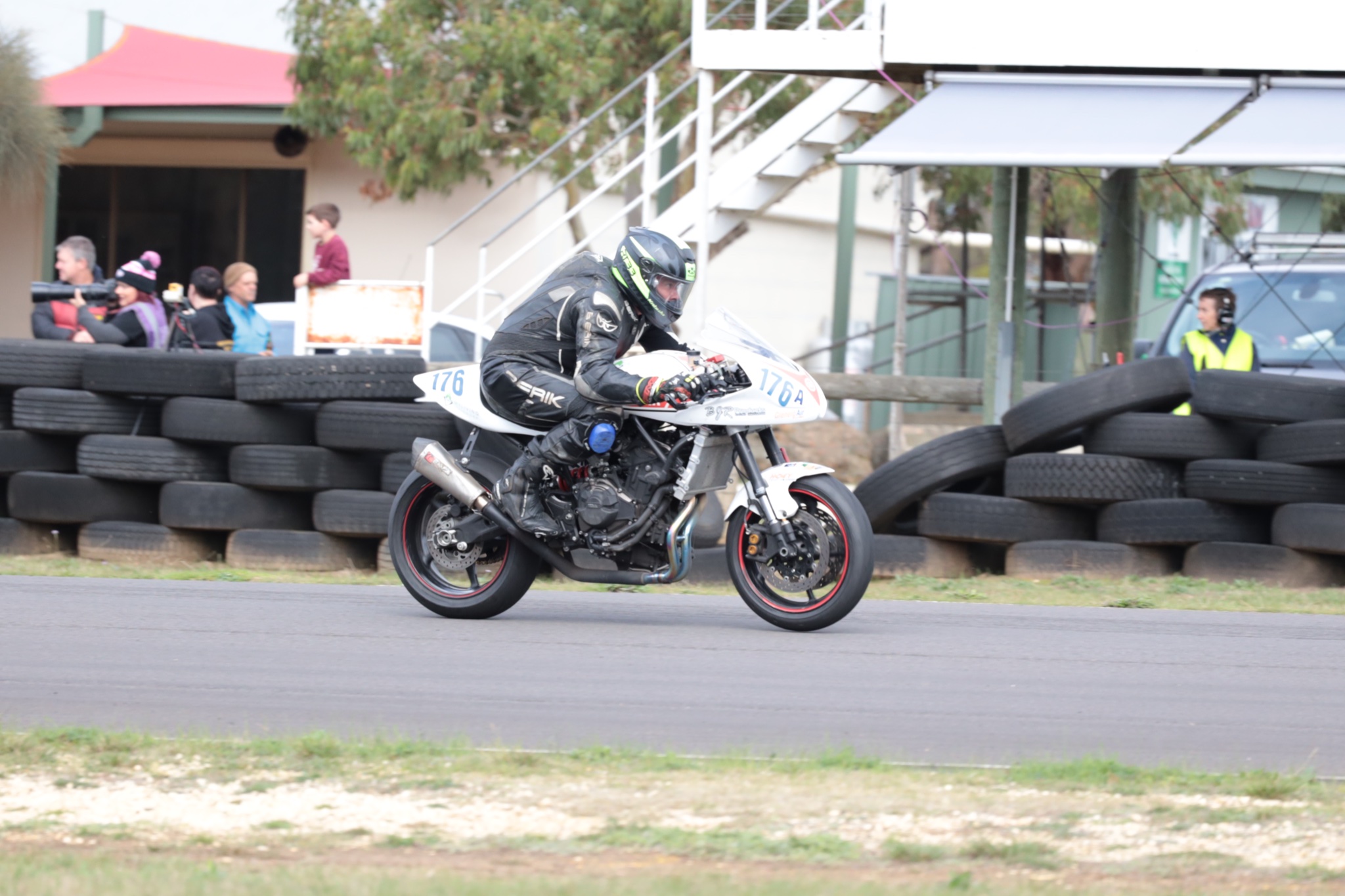 * Round order to be finalised when TBA dates are finalised
2023 South Australian Historic Championships
December 29-31 @ Mac Park (Historics)
Special Events
March 3-5 – Classic Master of Mac Park
March 10-12 – Hartwell Champs @ Mac Park
*April 7-9 – The Easter Cup @ Mac Park,
^June 9-11 – The 2 Hour Races @ Mallala (TBC)
Sept 1-3 – Seniors Meeting @ Mac Park
*Sept 29-Oct 1 – The Master of Mac Park
October 1 – The Historic Collingrove Hill Climb
Extra Events
May 26-28 – Brackets 1 @ Mallala (Cafnix)
^June 9-11 – Brackets 2 @ Mallala (Cafnix)
                                                                                                               Grant Howarth & Scott Deslandes – Sidecar (Below)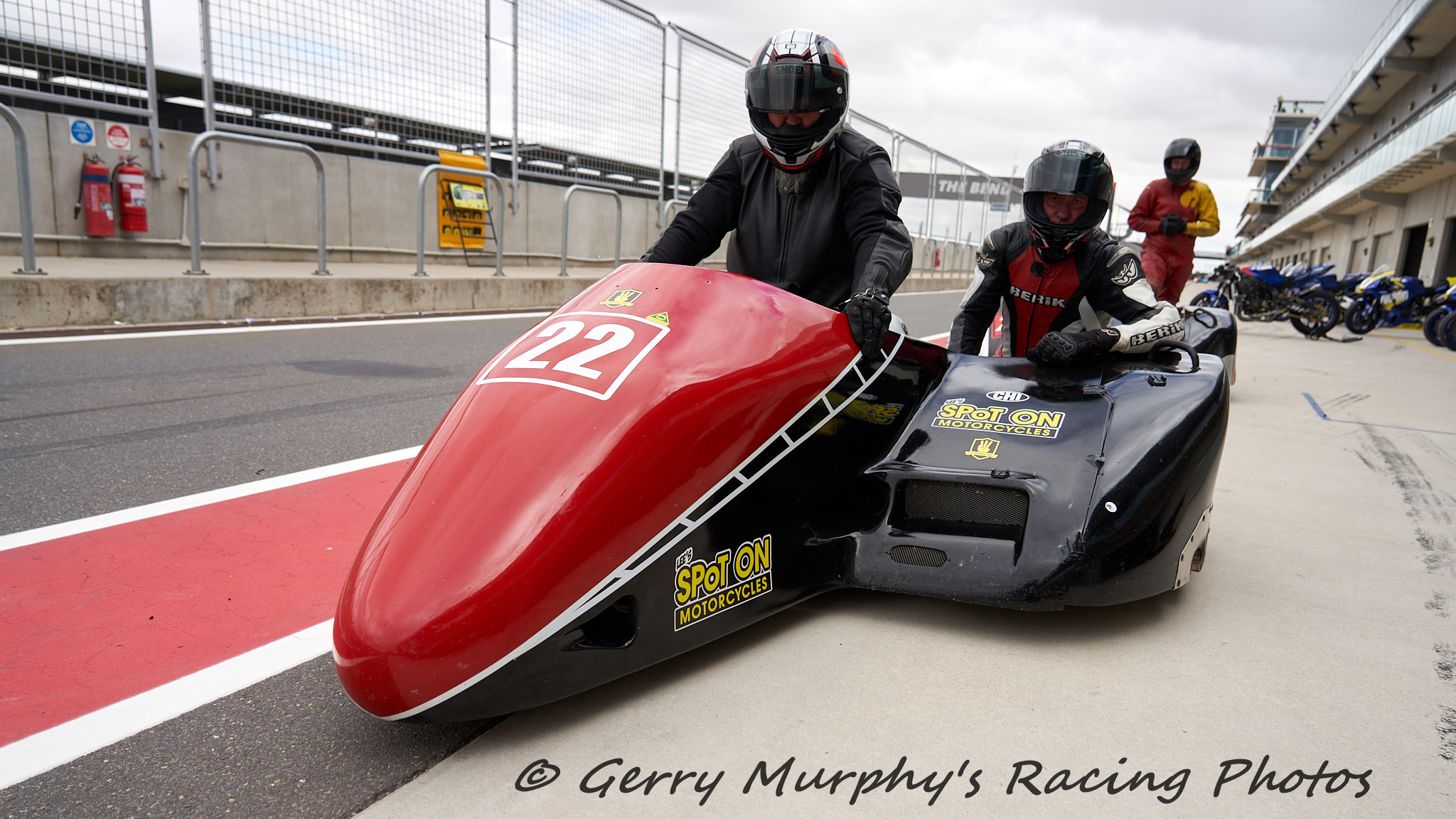 2023 Club Series
CAFNIX
May 26-28 – @ Mallala
June 9-11 – @ Mallala
                                         Tara Morrison – Watch out for in 2023 (Below)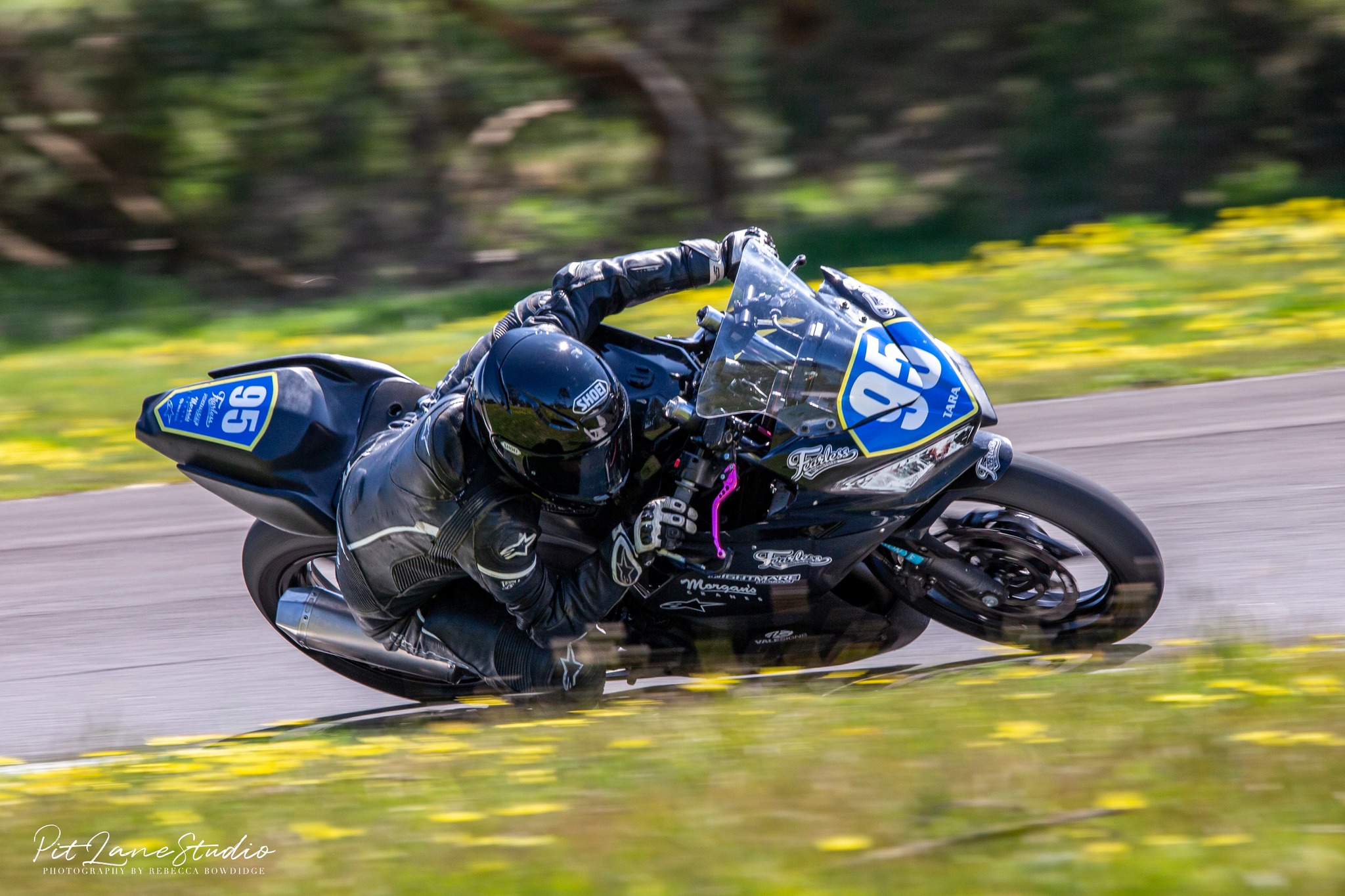 2023 Ride Days
January 28 @ Mac Park (Mount Gambier)
February 25 @ Mac Park (Mount Gambier)
March 25 @ Mac Park (Mount Gambier)
April 29 @ Mac Park (Mount Gambier)
May 27 @ Mac Park (Mount Gambier)
June 24 @ Mac Park (Mount Gambier)
July 29 @ Mac Park (Mount Gambier)
August 26 @ Mac Park (Mount Gambier)
September 23 @ Mac Park (Mount Gambier)
October 28 @ Mac Park (Mount Gambier)
November 25 @ Mac Park (Mount Gambier)
Dec 16-17 @ Mac Park (Mount Gambier)
February 4 @ Mallala (Cafnix)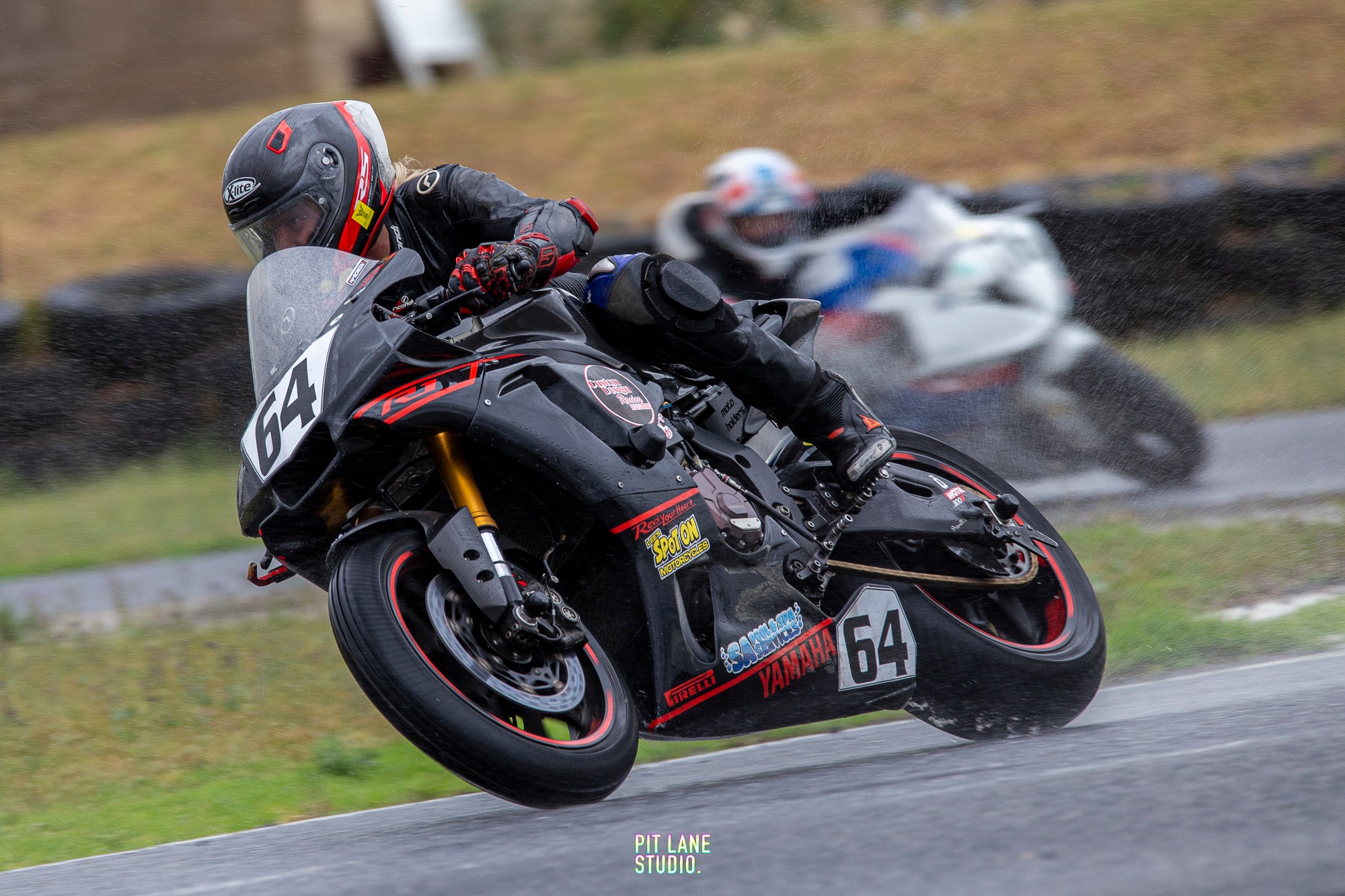 April 15 @ Mallala (Cafnix)
June 17 @ Mallala (Cafnix)
September 2 @ Mallala (Cafnix)
November 4 @ Mallala (Cafnix)
* and ^ – combined with a special event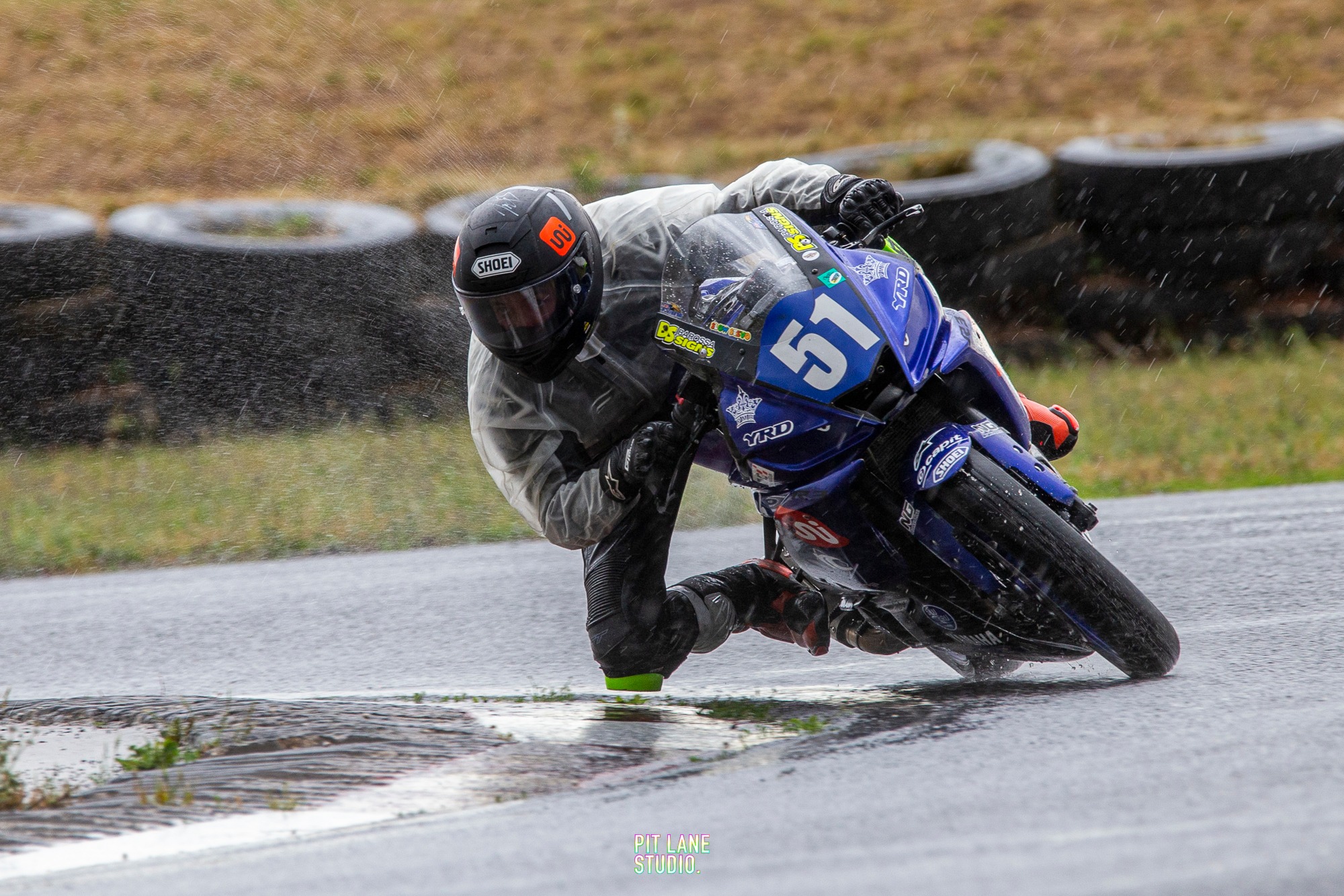 Michael Kemp – Superbike (Right) 
Sam Pezzetta – Supersport 300 (Below)