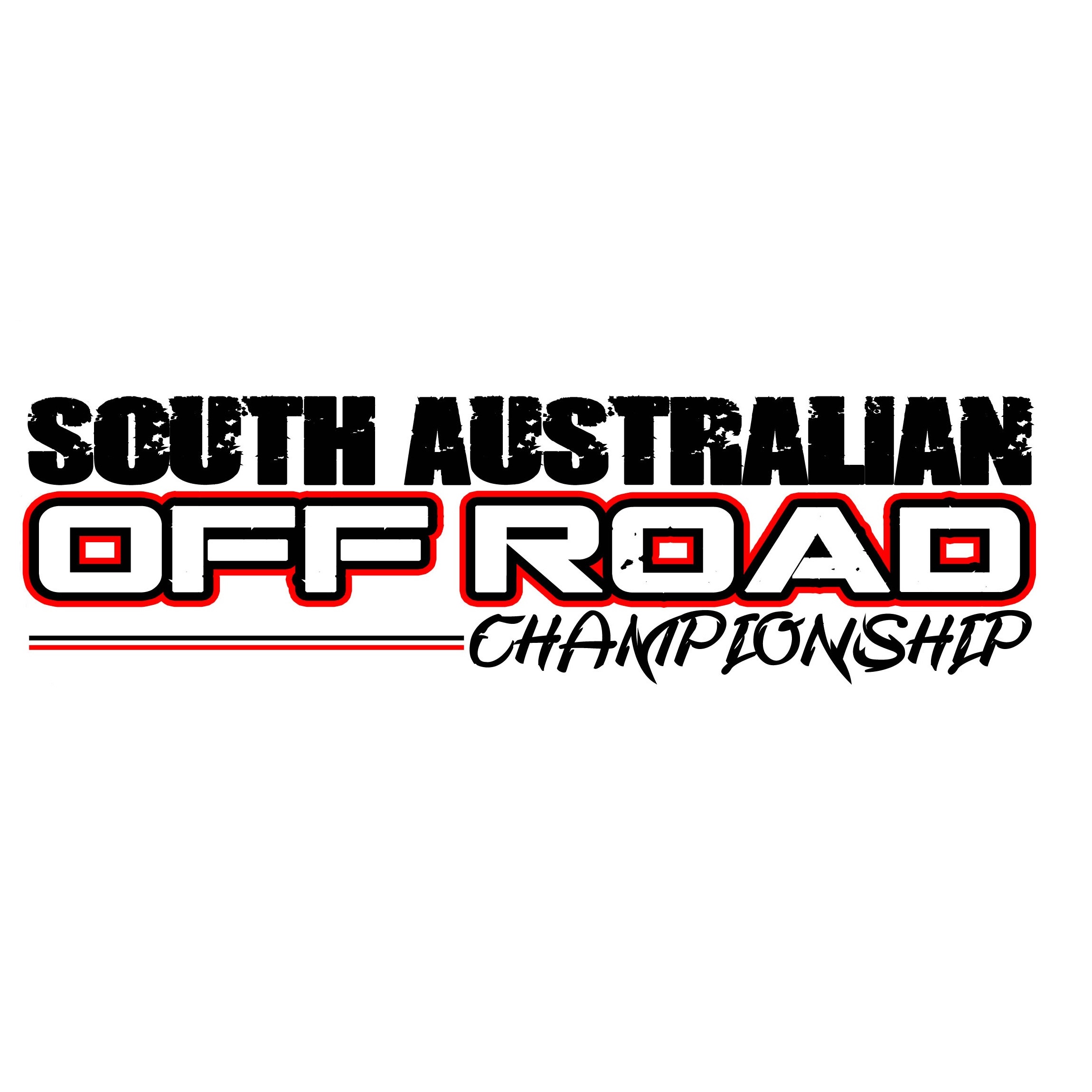 The 2023 Enduro season has been difficult to put together, to say the least, especially as one of the largest disciplines of our sport at present does not have a Sports Manager, with the resignation of Wes Haydon due to work commitments.
In signing off, Wes had the following comments, "I have been filling this role as acting Sports Manager for the last four years, and while it has been challenging at times, it has also been rewarding. We have seen much change and growth over this time and I'm sure it will continue into the future.
I would like to take a moment to thank all of the clubs, officials, committee members, sponsors and volunteers for their support. There have been many emails, meetings, phone calls and late-night messages along the way. At the end of this we have put together many events and seen our juniors improve, move up to seniors and our SA riders excel at the elite level. This is why we do it. So once again thank you for your support."
With many of the enduro clubs having planned to have a year off in 2023 to re-charge their batteries, and that of their volunteer club members who make the events happen, up until the 11th hour, it did look like no SAORC was going to happen in 2023, which would have been the worst possible outcome!
BUT – due to Motorcycling Australia not wanting SA to miss out on a round of the AORC, the Keyneton MCC was asked to once again run a round, and after a number of discussions, they decided to put their hand up for the second year running, which then led to the Keith and Gawler Clubs agreeing to run rounds of the SAOC to compliment the AORC, meaning the SAORC has gone from looking like a stand-alone 2 round, 1 weekend Championship to now being a 6 round, 3 weekend Championship – so a huge thanks to Keyneton, Keith & Gawler, and their members, for making this happen!
SO – while it is fantastic that the Championship will be a happening thing in 2023, it is now more important than ever that a new Sports Manager is found, as the Championship can't really be organised and run without a Sports Manager, and a committee to assist with all of the logistics!
If this might be you, and you would be keen to get some more information into the role, and also get a nomination form, please email events@motorcyclingsa.org.au – and preferably before 12.00 midday this Friday (Christmas shutdown), or you will have to wait until January 3rd when the office reopens.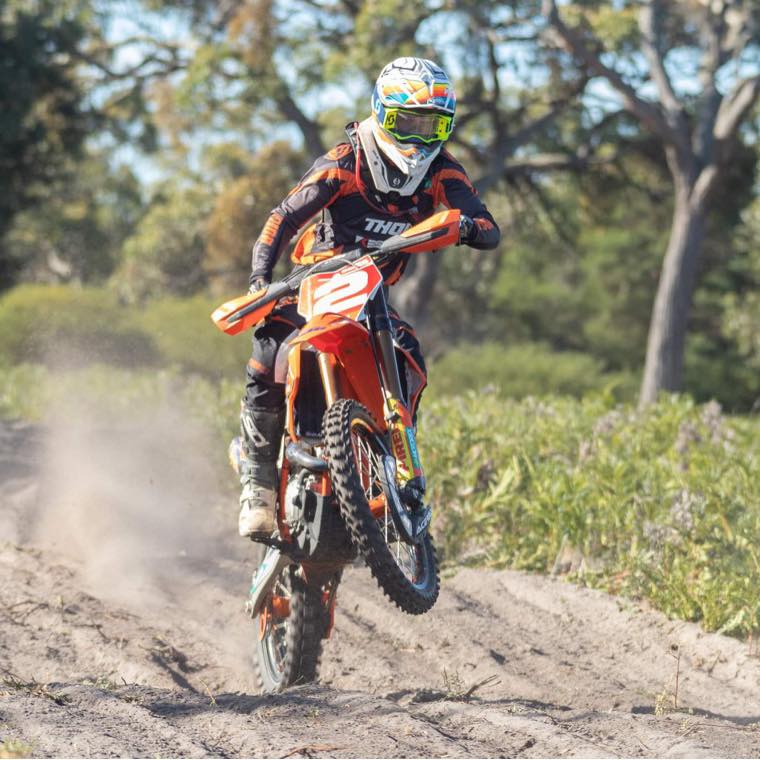 Need to know;
www.saoffroadchampionships.com
www.facebook.com/saoffroadchampionships
Also in 2023 – there are already 3 Club Enduros planned, so if chasing an SAORC Championship doesn't appeal, but you still feel like banging bars through the bush, then check out the 3 club events on offer -and contact the clubs for all the details!
2023 SA Off Road Championships (SAORC)
July 29 – Round 1 @ Keith (venue TBC)
July 30 – Round 2 @ Keith (venue TBC)
Aug 26 – Round 3 @ Keyneton (with AORC)
Aug 27 – Round 4 @ Keyneton (with AORC)
Sept 16 – Round 5 @ Gawler (venue TBC)
Sept 17 – Round 6 @ Gawler (venue TBC)
* Round order to be finalised when TBA dates are finalised
2023 Club Enduros
August 6 – Calperum Enduro @ Riverland
September 3 – Stockos Enduro @ Mud N Tars
September 10 – Pony Express @ Levis
Cooper Sheidow (Above)
The champion Gear brothers  Davie and Ollie (Below)
Emma Haylock (Above), Kye Little (Below)
Photo credit 'Eric McConnochie Photography'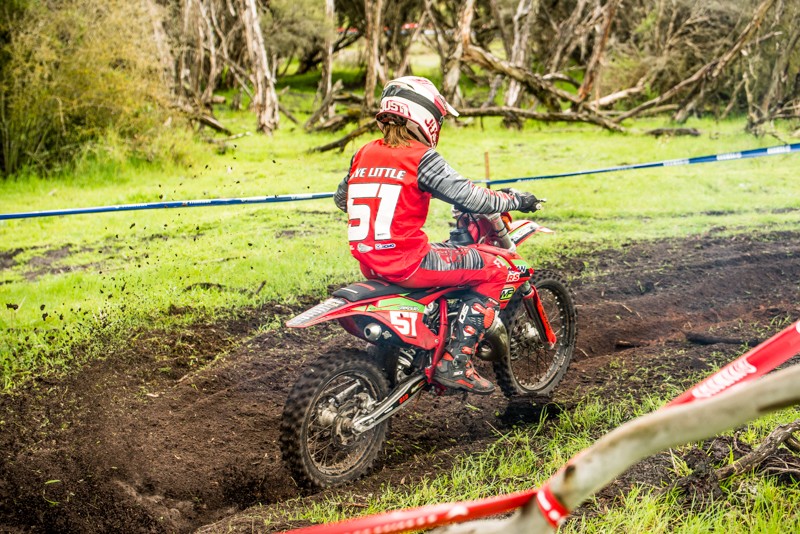 y