PRICE RACES TO 4TH OUTRIGHT AT OPENING SAORC
The 2019 South Australian Off-Road Championship hit Mount Crawford Forest last weekend for the opening round of the championship. The 7 round championship series takes place across 4 locations with riders competing for glory.
Round 1 took place on the 19th of May as riders tackled a sprint format amongst the technical pine forest of Mount Crawford. With over 200 riders, the competition was fierce and lap times were close all day.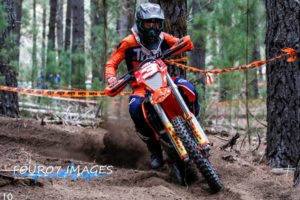 18 year old Kessner KTM Off-Road Team rider Will Price proved his worth aboard his KTM 350 EXC-F machine. Coming off a highly successful 2018 SAORC season, young Price will be one to watch at the top of the leader board.
After placing 3rd outright last year he has been honoured to run the number 3 plate to show his hard work and dedication.
The opening round saw riders tackle short 2.5km loops, consisting of tight pine forest, logs, rocks and small hills. The conditions were perfect which made for some highly entertaining racing.
Competition was tough with returning 2018 champion Andrew Wilksch, South Australia's number 2 Riley Graham and Queensland ring in Fraser Higlett. However a consistent performance by the rising star saw him race to some fast and consistent times just shy of the top 3 PRO's.
"The first track suited me better, I liked to tighter technical track with the logs. It really separated those who had sharper technical skills and experience from the rest of the field. It was a difficult track to push hard because there was no room for mistakes, but I made it through smooth and consistent."
After 4 laps on the first track, riders then swapped over to the junior side. Price sat in 4th position after the opening 4 tests. The second track was more open and flowing, with less technical sections. Spectators were floating around the track all day giving the racing a great atmosphere. The riders were set to embark on 5 sprint laps before racing concluded. Price, once again hammered down consistent lap times, within 4 seconds of each other, across the day to claim 4th outright and 4th in the PRO class.
"I was super happy with my riding today, just backing it off slightly to avoid making a mistake. The second track the times were really close and I had some great battles with Western Australian Nathan Howe. He was pushing me all day and we were only separated by 4 seconds at the end of racing. I rode smooth and pushed where I felt comfortable and consistency paid off. Overall I really enjoyed the day and am looking forward to improving for next round."
It was a great start to young Will's 2019 SAORC campaign. The following 2 rounds will take place at Wanbi on the 22nd / 23rd June as riders begin to prepare for the deep sandy terrain and longer enduro format.
Will would like to give a huge thank you to all his sponsors and everyone who supports his racing.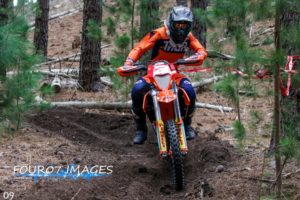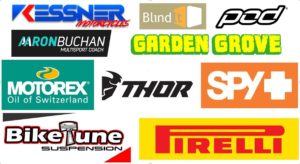 Photo credits to Tom Ware Photography, with thanks