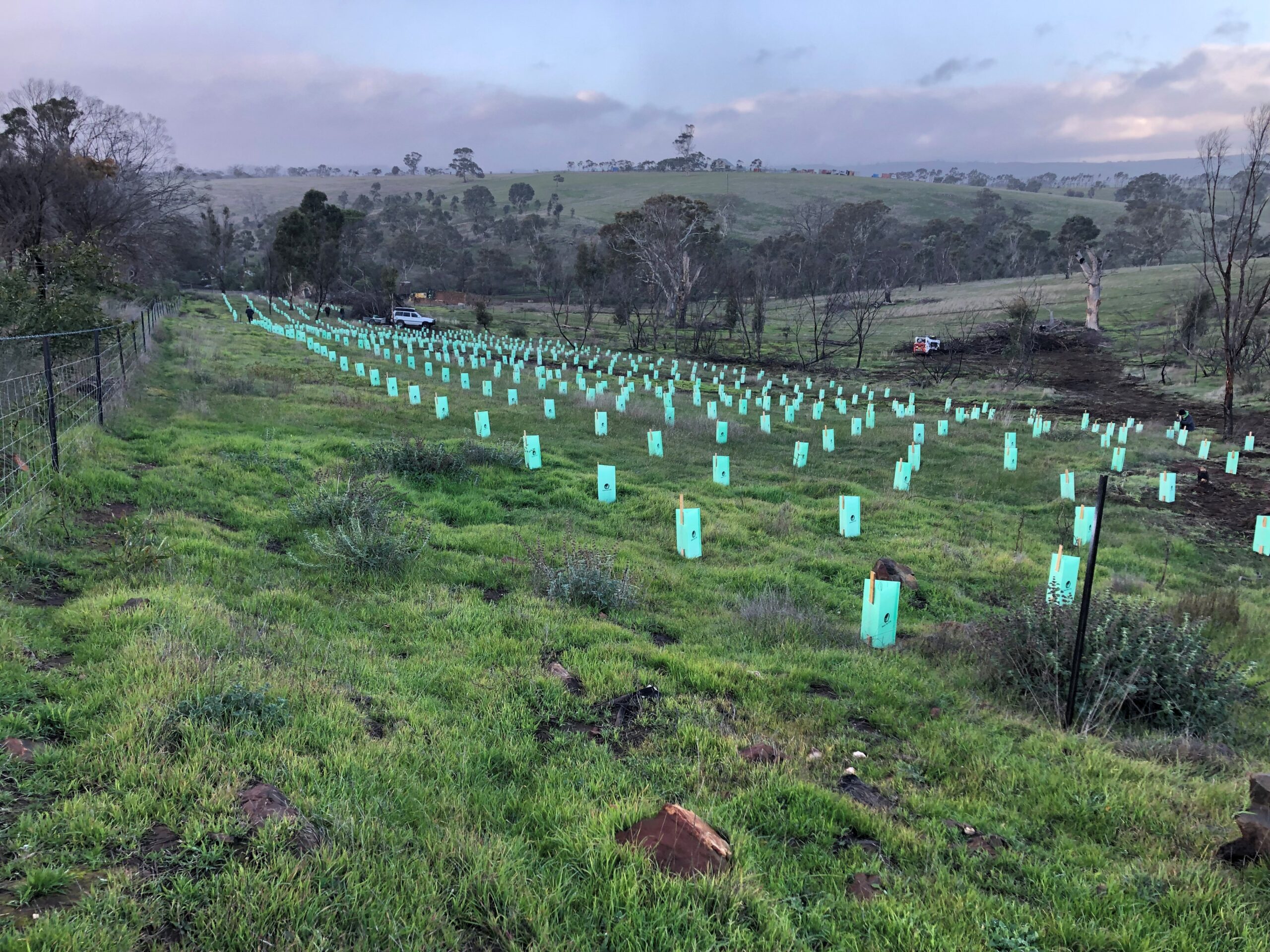 A dedicated team of volunteers braved the cold and rainy conditions at ACUSA Park on Saturday 4th June 2022 to continue the rejuvenation of the area.
During the destructive bushfires that ravaged the area during the notorious 'Black Summer' of 2019/2020, a lot of native vegetation was lost in this area to the east of Adelaide – as well as key infrastructure of our track and facilities. Since then, we've been able to slowly restore and improve things, and continue our work to fully restore ACUSA Park and it's surrounds to its former glory.
From knocking in stakes and securing the tree-guards, to preparing and planting the trees, our team of volunteers put in a mammoth effort and planted over 600 new, native trees this weekend – which adds to the 780 planted last year, with another 500 going in later this year – bringing back the protection for local bird and wildlife, recovering the damaged land and preventing future erosion. Further areas were cleared of fallen, dead and burnt woods to allow more area for planting.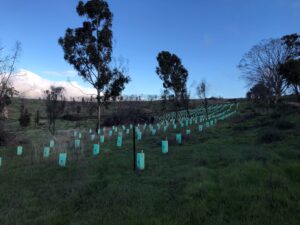 Our work in restoring and caring for the area will continue, as we follow through on our commitment to be an environmentally responsible land owner and Motorsport Park – greening Australia towards a carbon neutral future.