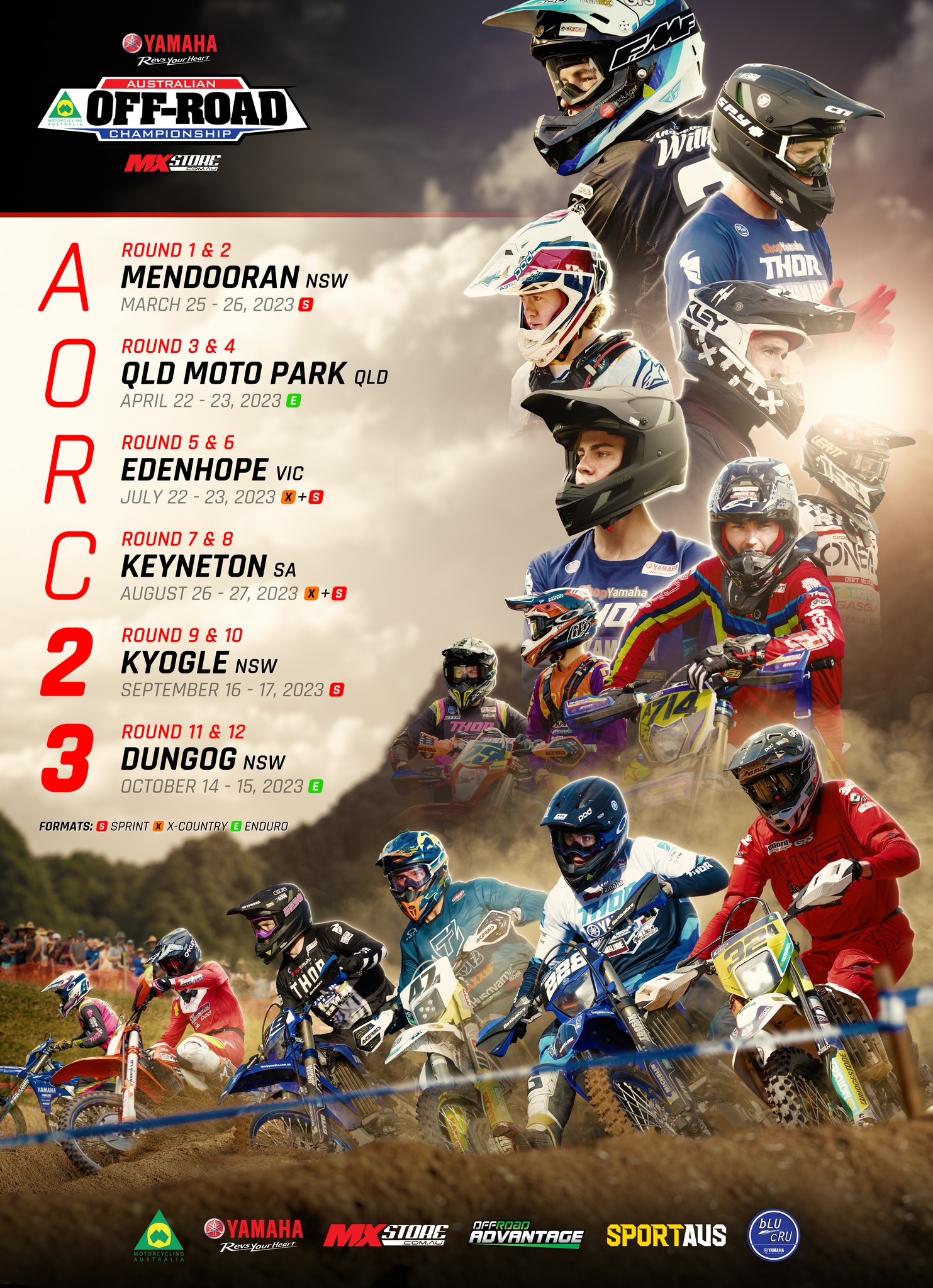 The 25th and 26th of March saw the first and second rounds of the Australian Off-Road Championships presented by MXstore (AORC), kick off in beautiful Mendooran (NSW), after a successful 2022 season.
A large team of South Aussies hit the road to join racers from all over Australia, in battling it out to see who could take that valuable early championship lead.
Sitting high after their successful 2022 season, the Gear brothers Davey (J4) and Ollie (J3) are looking to bring home back-to-back championships, with both taking out rounds 1 and 2, leading into the series. We can't wait to see what the rest of the year has in store for them.
Harry Gilbertson (J2) had an incredible ride for his AORC debut. After pushing hard all weekend with consistent firsts, he leads into Round 3 ahead of Qld's Mitch Ford.
Levi Rossi (J1) was in the mix of front runners all weekend, settling for 3rd place overall, after just missing out on the top step with a second in round 1 and walking away with a 3rd in round 2.
Racing exceptionally fast and consistently, Cooper Sheidow (E1) finished overall in 3rd place ahead of SA's ex-pat William Price in 4th. We can already sense a series of battles ahead between the two.
Leigh Bentley (Masters) couldn't quite make it to the top step after a consistent weekend, taking out second place for both rounds.
Also in the chase for AORC honours with top 10 finishes are;
Luke Bunnik (E3) – 5th
Max Midwinter (EJ) – 9th
Peter Rudd (Masters) – 5th
Rowan Pumpa (Vets) – 6th
Check out the full AORC rounds 1 & 2 write up – HERE. 
Full Series competitor results – HERE. 
AORC Website – HERE. 
AORC FB page – HERE.
SA Full results;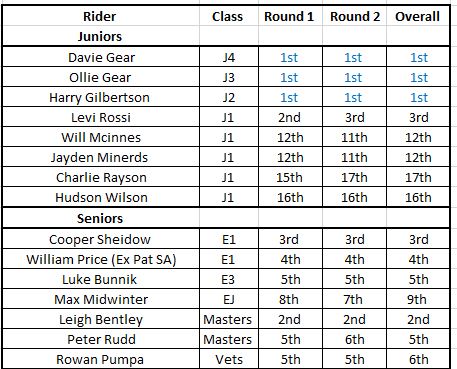 Round 3 & 4 of the AORC see's the series head to QLD Moto Park on the 22nd and 23rd April 2023 – We can't wait to see all the action ahead.
(Above)Davey Gear #513 and Ollie #621 Gear
Brad Gear      (Above) #92A Cooper Sheidow
foremostmedia