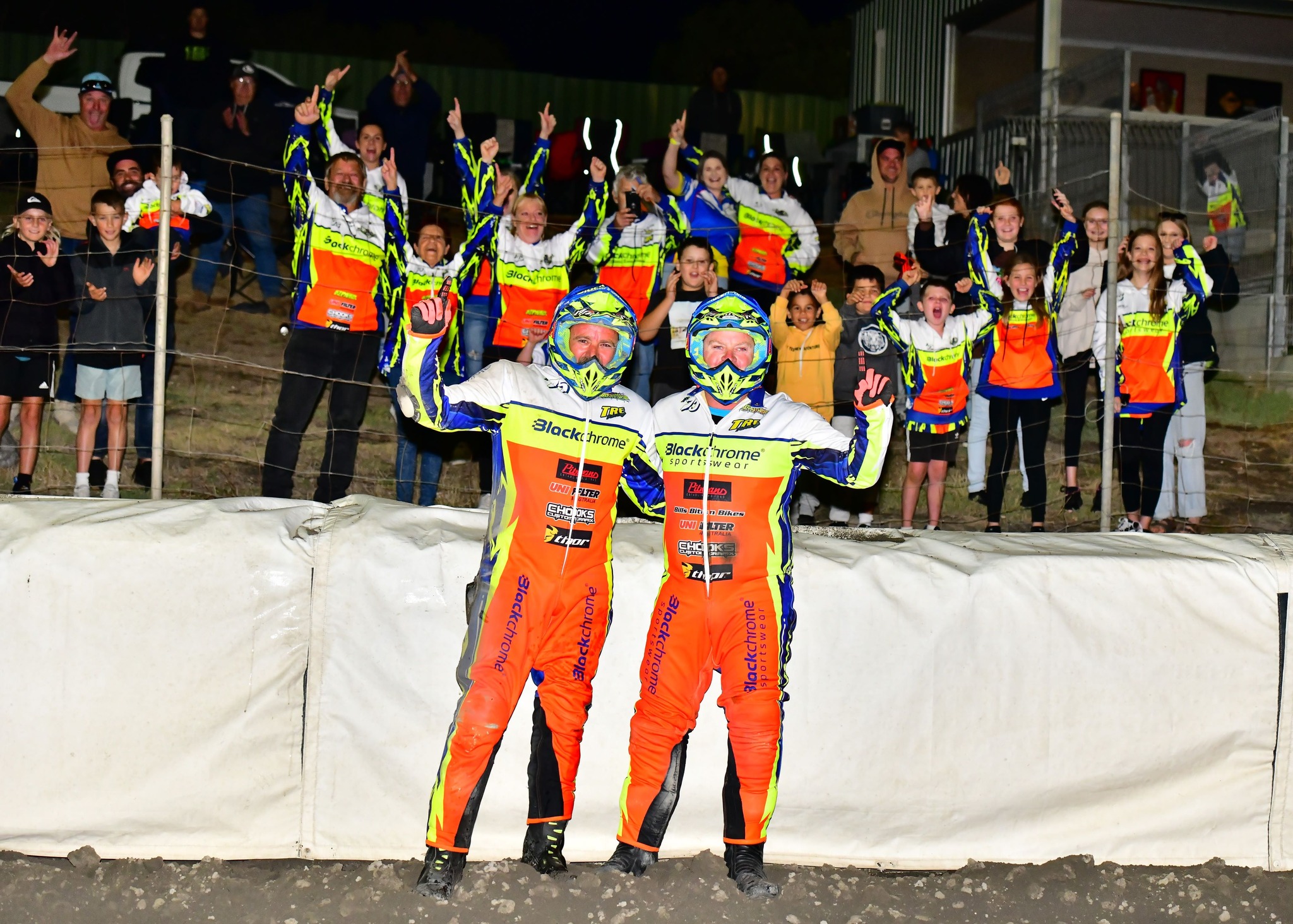 Gillman lit up Saturday 25th February at Gillman with sidecars taking to the track for the 2023 Safe Fire Electrical SA Speedway Sidecar Championship. Racing was tight as ever with the heat wave relief not cooling down the scorching action on the track. 
After a near perfect night with only a second place in the first heat, SA / Vic pair Mark Plaisted and Ben Pitt kept their focus on the prize and held off advances in the final from QLD Tyler Moon and Adam Lovell to take out the night and the Championship. Trailing Moon/ Lovell with  just a gap of 0.573 seconds, SA's  Nate Headland and Jaxon Rayner settled for third place after a strong night filled with firsts and one second place. Rounding out the podium in fourth place and making sure the home state held majority standings on it Mark Mitchell / Tony Carter finished only 0.823 off third place.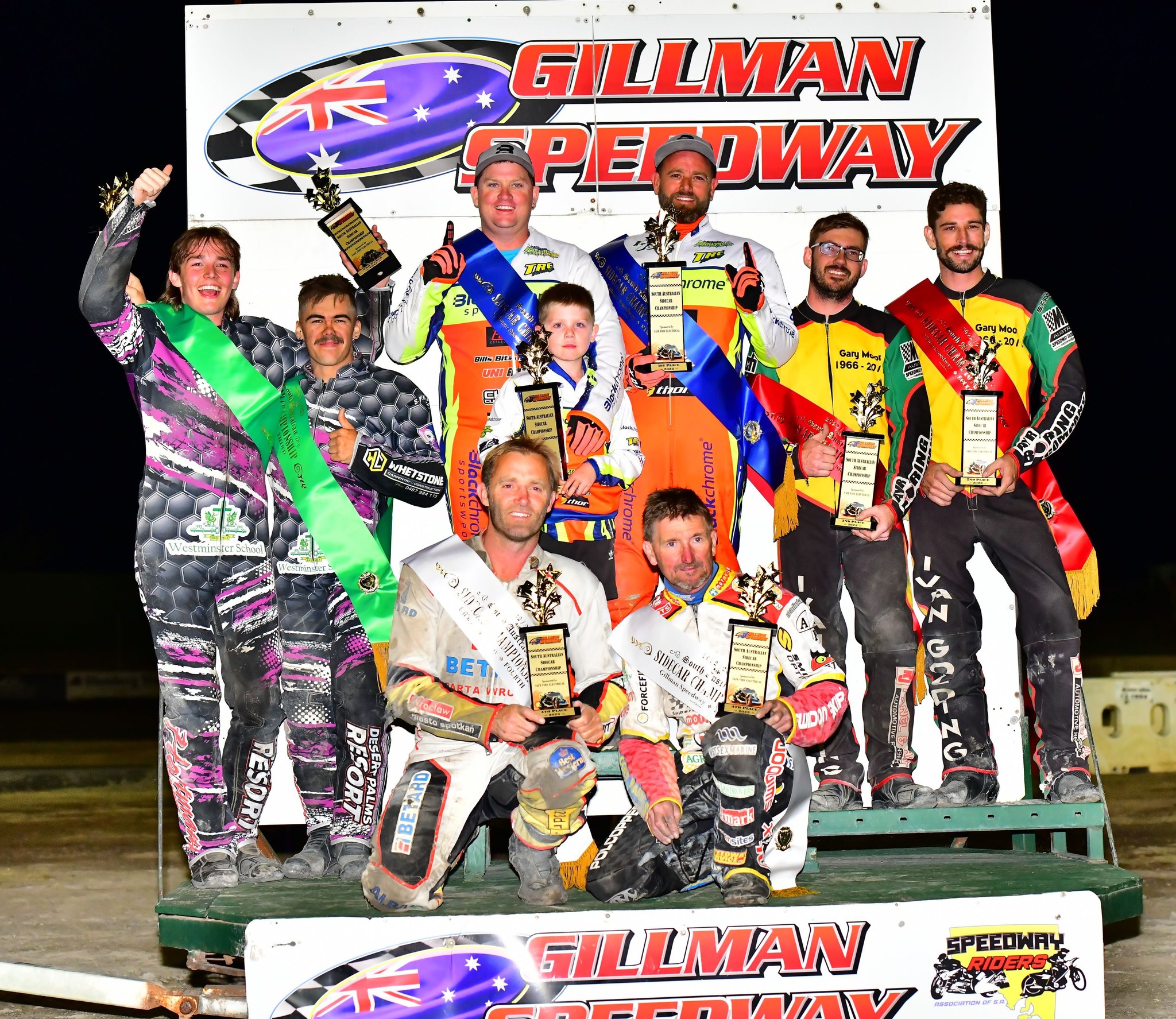 Derrick Thomas Photography caught all the shots of the night. See the album HERE. 
Full results standing below and check out the whole night break down HERE.  
1st Mark Plaisted / Ben Pitt 14 Points
2nd Tyler Moon / Adam Lovell 14 Points
3rd Nate Headland / Jaxon Rayner 12 Points.
4th Mark Mitchell / Tony Carter 12 Points.
5th Mick Headland / Brenton Kerr 9 Points.
6th Shane Rudloff / Scott Morris 10 Points.
7th Max Howse / Riley Commons 12 Points
8th Brian Silvy / Dean Cottrell 6 Points.
9th Daniel Puddy / Byron Mordaunt 5 Points.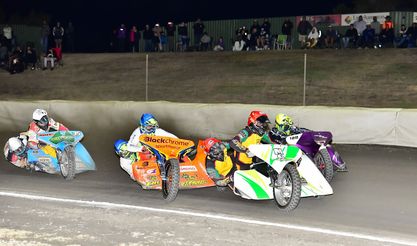 10th Adam Pascoe / Axel Brereton 4 Points.
11th Steve Fowler / Megan Cane 4 Points.
12th Dean Hobbs / Daniel Low. 4 Points.
13thKane Golding / Isaac Amos 3 Points.
14th Chirs Walker / Eric Melton. 3 Points.
15th Josh Pascoe / Matt Crawford. 1 Point.
16th Chris Bichard / Seth Pascoe.1 Points,
17th Rick Stephens / Nick O'Brien 0 Points
18th Willy Walker / Jarrad Nash ) Point
Nathan Fleet / Cameron Diwell D.N. S
Flat Track