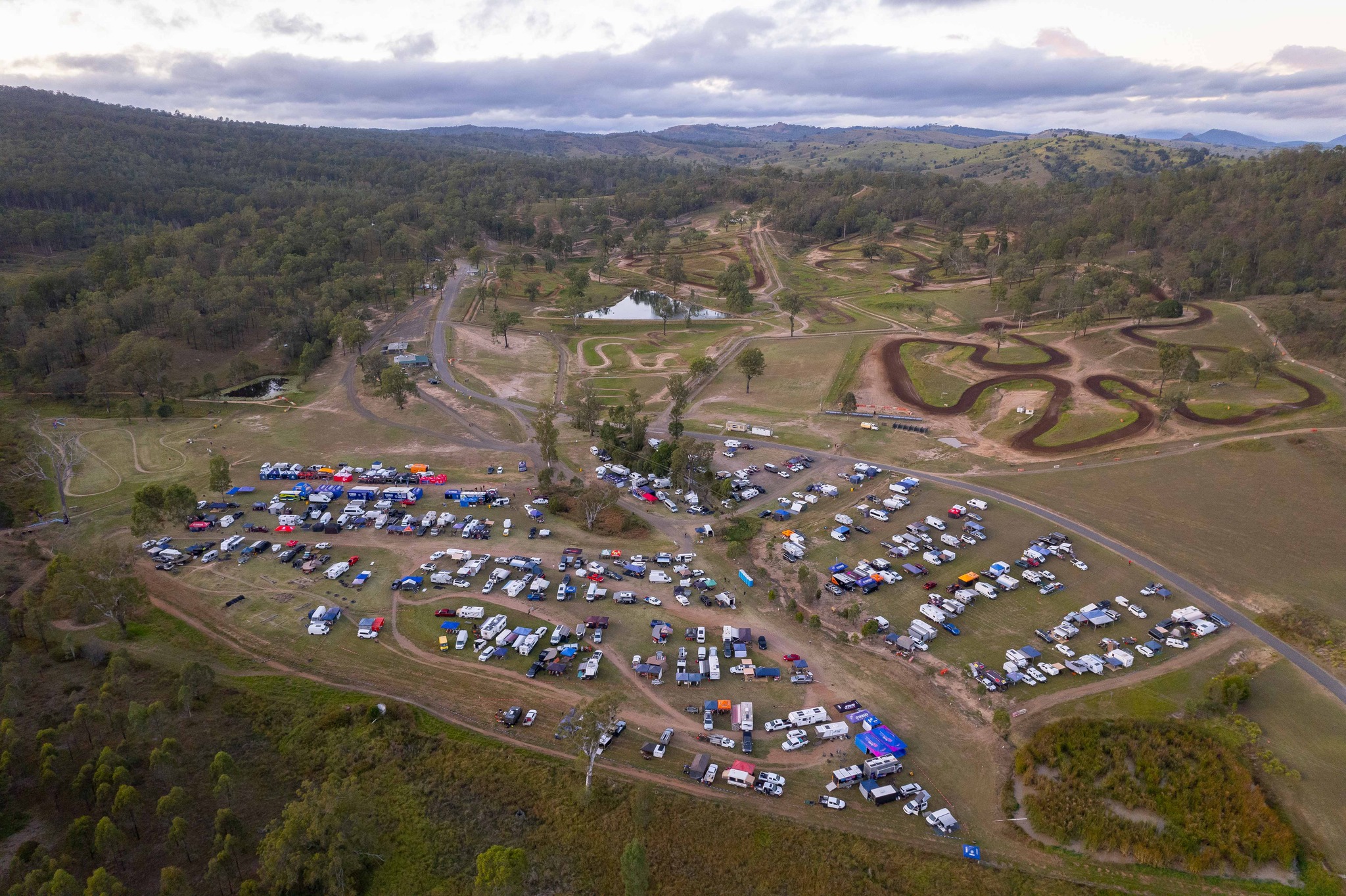 Queensland Moto Park (QMP) came to life for Rounds 3 and 4 of the 2023 Yamaha Australian Off-Road Championship presented by MXstore (AORC), with riders rolling in and anticipation mounting of who can get it done for the weekend the feeling in the air was electric. SA was there in force and boy did we bring it!!
14 South Aussies made the trip over to continue their championship hopes for the season. Still sitting on cloud nine after being selected by the ShopYamaha Off-Road Racing Team to replace the injured Kyron Bacon, Cooper Sheidow showed what he was made of right from the get-go. Sitting sixth outright for Round 3 (Saturday) and finishing Second for E1, he was able to hold off ex-pat Will Price, who settled for third. Showing nothing but consistency, he finished Sunday's Round 4 again second in E1 with a seventh outright time. Will Price couldn't quite get the upper hand on Cooper who again stood third on the podium.
Rowan Pumpa started the weekend on a heater, leading the Veterans class, with a first-place finish. Unfortunately, after some really tight racing, he had to settle for a second-place finish for Round 4 behind NSW Christopher Thomas.
Round 3 saw our South Aussies top the first 2 steps of the Masters podium with Leigh Bentley taking out the category first, followed closely by Peter Rudd. Keeping his flow going into Round 4 Leigh kept the top sport going with another podium first, however unfortunately Peter had a day he would rather forget, finishing ninth.
Continuing the journey of bringing home another back-to-back championship, Ollie Gear really let his riding do the talking, taking out a clean sweep of first-place wins for Rounds 3 and 4 in the J3 class, but also topping the leaderboard in first place both days overall…Well done lad!!
After being pipped for a podium in Round 3 by NSW Kai Austin and settling for forth in J2, Harry Gilbertson put his head down and fought through, passing Kai and taking the third place finish for Round 4. We're looking forward to plenty of battles ahead between these two.
Plenty of our South Australian contingent came through with top 10 finishes including:
Max Midwinter (EJ), Forth place round 3 and 4.
Luke Bunnik (E3), Sixth Round 3 and fifth Round 4
Davey Gear (J4),  Fifth place Round 3 and sixth place Round 4
Levi Rossi (J1), Fourth place Round 3 and Fifth place Round 4.
AORC Round 3 Full Report – HERE.
AORC Round 4 Full Report – HERE. 
2023 Yamaha AORC Rounds 3 and 4 Race Recap – HERE. 
AORC Website – HERE. 
AORC FB page – HERE.
AORC points rankings as they stand after Round 4: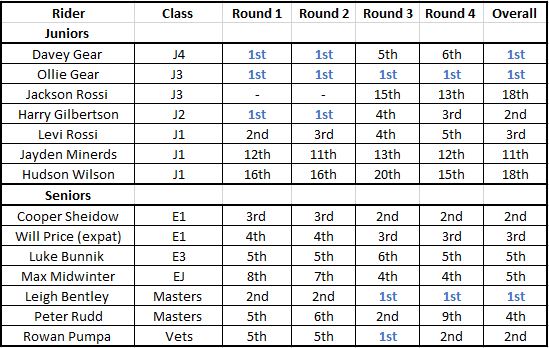 (Below): Ollie Gear turning iot on for his
weekend of 1st place finishes.
(Above) Cooper Sheidow looking good in Blue with a seat riding for
the ShopYamaha Off-Road Racing Team.