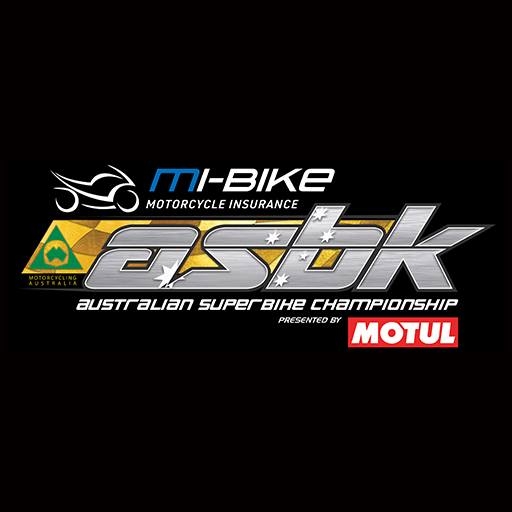 With the championship's end in sight and points battles heating up, there was an electric atmosphere as riders took to the Phillip Island circuit for Round 6 of the mi-bike Motorcycle Insurance Australian Superbike Championship presented by Motul (ASBK) from the 27th to the 29th of October.
Featuring numerous top 10 results, exceptional podium finishes, and new points leaders, our SA crew represented well, and we couldn't be prouder. Before delving into the results, let's highlight just some exceptional moments from the weekend –
Archie Schmidt – WE HAVE A NEW OCEANIA JUNIOR CUP LEADER!! After an intense battle resulting in a 5th place finish in race 1, Archie excelled in race 2, clocking a blistering lap time of 2:11.664 on lap 2 and clinching the race 2 victory. Ending with 5th place in race 3, Archie secured second place overall for the weekend, putting him in the lead for the 2023 bLU cRU Oceania Junior Cup by a mere one point. It's safe to say we'll be on the edge of our seats during the final round, eagerly watching if Archie can maintain his lead after an exceptional season.
Archie Schmidt. Images: Pit Lane Studio. 
Continuously improving and leveraging her first overseas experience in Assen, 'Tornado' Tara Morrison had one of her highest scoring ASBK weekends to date. With consistent top 10 finishes in each race, she concludes the round just outside the top 5, securing a 6th place overall. An elusive podium finish might not be too far off in her future, and we can't wait for it!
Above –  Tara Morrison. Images: Pit Lane Studio. 
The battle for the top spots in the Michelin Australian Supersport Championships is intensifying. After a challenging weekend with the bike and securing 5th and 4th place finishes in the races, Ty Lynch enters the final round in third place overall for the Championship, just 2 points behind fellow South Aussie Olly Simpson. The gap is narrowing, with Olly experiencing a rollercoaster of emotions: a strong podium 3rd in race 1 turned to disaster after his clutch failed during the Toparis red flag restart of race 2, forcing him out of both the race and losing the overall Michelin Supersport Championship top spot to Cameron Dunker. The final round promises to be an incredible show, as the question lingers: could Olly get the upper hand back on Dunker or better yet a Championship SA 1 and 2 overall podium??
Above – Ty Lynch. Images: Pit Lane Studio.                                                                     Above: Olly Simspon. Image Pit Lane Studio.
Our SA crew regularly share updates of their weekends through their social media pages so check them out and make sure you click the follow button for regular riding action posts (not to mention see each of their own ASBK Round 6 experiences) –
Tara Morrison – https://www.facebook.com/profile.php?id=100087208255688 
Unitech Racing Team –https://www.facebook.com/ArthurSissis61RacingTeam
Arthur Sissis – https://www.facebook.com/arthursissis61
Sam Pezzetta – https://www.facebook.com/groups/168193281155722/?hoisted_section_header_type=recently_seen&multi_permalinks=831024528205924
Olly Simpson https://www.facebook.com/ollysimpsonracing
Dallas Skeer – https://www.facebook.com/DallasSkeerRacing
Ty Lynch – https://www.facebook.com/TyraLynchRacing
Michael Kemp – https://www.facebook.com/michaelkempracing
Dallas Skeer Racing – https://www.facebook.com/DallasSkeerRacing
Declan Carberry – https://www.facebook.com/profile.php?id=100057635011292
Brock Quinlan – https://www.facebook.com/brockquinlan87
Ryder Gilbert – https://www.facebook.com/profile.php?id=100089634796268
Coming right down to the line, our SA crew are already getting amped up to bring the Championship home with a bang on home soil. That's right, the Shell V-Power Motorsport Park is set to come alive on the 1st – 3rd December 2023 for the grand finale round 7 of the 2023 mi-Bike Australian Superbike Championship.
Follow all the ASBK action on the below links –
WEBSITE;             https://www.asbk.com.au/
SOCIALS;              https://www.facebook.com/asbksuperbikes
RESULTS;             https://www.computime.com.au/Default 
Round 6 results – and where the round riders are sitting in the Championships after the 6 out of 7 rounds!
| | | | | | | |
| --- | --- | --- | --- | --- | --- | --- |
| | RACE 1 | RACE 2 | RACE 3 | OVERALL | | CHAMPIONSHIP |
| ALPINE STARS SUPERBIKES | | | | | | (after round 6 of 7) |
| Arthur Sissis | 10th | 12th | | 10th | | 9th |
| Michael Kemp | 14th | 16th | | 16th | | 14th |
| | | | | | | |
| MICHELIN SUPERSPORT | | | | | | (after round 5 of 6) |
| Olly Simpson | 3rd | DNF | | 10th | | 2nd |
| Ty Lynch | 5th | 4th | | 4th | | 3rd |
| Dallas Skeer | 8th | 5th | | 5th | | 4th |
| Declan Carberry | 15th | 10th | | 11th | | 14th |
| Mitch Simpson | 17th | 12th | | 15th | | 19th |
| | | | | | | |
| 300 SUPERSPORT | | | | | | (after round 5 of 6) |
| Sam Pezzetta | 9th | 12th | 8th | 8th | | 9th |
| Jordy Simpson | DNF | 7th | 7th | 11th | | 11th |
| Tara Morrison | 7th | 9th | 9th | 6th | | 14th |
| Ryder Gilbert | 13th | 10th | 12th | 13th | | 20th |
| Brock Quinlan | 18th | 18th | 17th | 19th | | 21st |
| | | | | | | |
| OCEANIA JUNIOR CUP  | | | | | | (after Round 5 of 6) |
| Archie Schmidt | 5th | 1st | 5th | 2nd | | 1st |
| | | | | | | |
| YAMAHA R3 CUP  | | | | | | (after Round 4 of 5) |
| Sam Pezzetta | 7th | 9th | 12th | 9th | | 6th |
| Jordy Simpson | DNF | 13th | 17th | 11th | | 9th |
| Ryder Gilbert | 12th | 11th | 7th | 10th | | 13th |
| | | | | | | |
| SUREFLIGHT SUPERBIKE MASTERS – ROUND 2 | | | | | | (after Round 2 of 3) |
| Davo Johnson | 9th | 6th | 6th | 6th | | 14th |