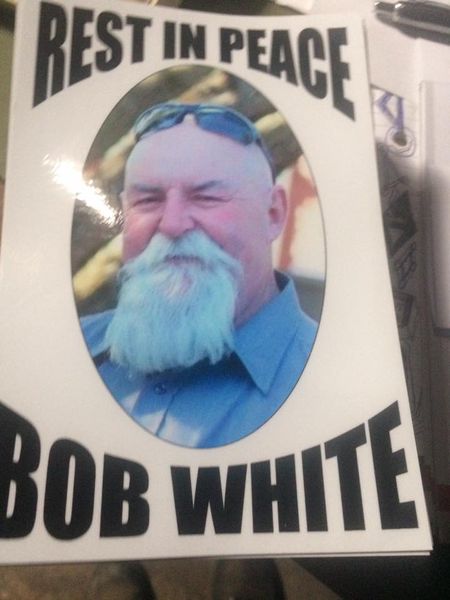 Gillman was buzzing Saturday 11th February 2023 for the Bob White Cup and the special anniversary celebrating 50 years of Speedway Riders Association of SA. All eyes were on Darrin Treloar and Blake Cox to see if they could make the night their own.  They certainly didn't disappoint, riding hard all night and taking a clean sweep of all their races.  Tyler Moon and Adam Lovell were not able to pull the upset off, trailing just behind the Treloar / Cox duo finishing the night in second place with 14 points. Shane Rudloff and Damian Egan finished the night in Third place with 13 points, only losing throughout the night to Moon / Lovell and Treloar / Cox. Shaking off being infield  excluded on their 39th event, Rick Stephens and Nick O'Brien negotiated the semi final chaos of a fall from Jake Treloar/ Eli Wright and a non start from Max Howse/ Riley Commons to make it into the final and come fourth overall for the night.
Congratulations to Kayden Gates and Harley Ackerley for taking out the junior section. Placegetters were Ellie Treloar / Preston Kraft 2nd and Laclan Coppen / Hayden Kuchel 3rd.
With a night of fairy tale finishes and plenty of game changing challenges from falls, race retires and non starters there was no shortage of action. During the races and in the pits thought you couldn't shake the feeling of the special nature of the event, paying homage to Bob White but also celebrated the achievement of 50 years of the Speedway Riders of SA Club.
Seeing both the growth of Motorcycling Clubs in SA and the exceptional riders that have been developed by the clubs, definitely showcases the tight nit community in South Australia and we cant wait to see both the exceptional talent to come and many more years of the club.
Huge thanks to Derick Thomas Photography for the photos. See the whole album HERE. 
Results Bob White Cup 2023:
1st Darrin Treloar / Blake Cox 15 Points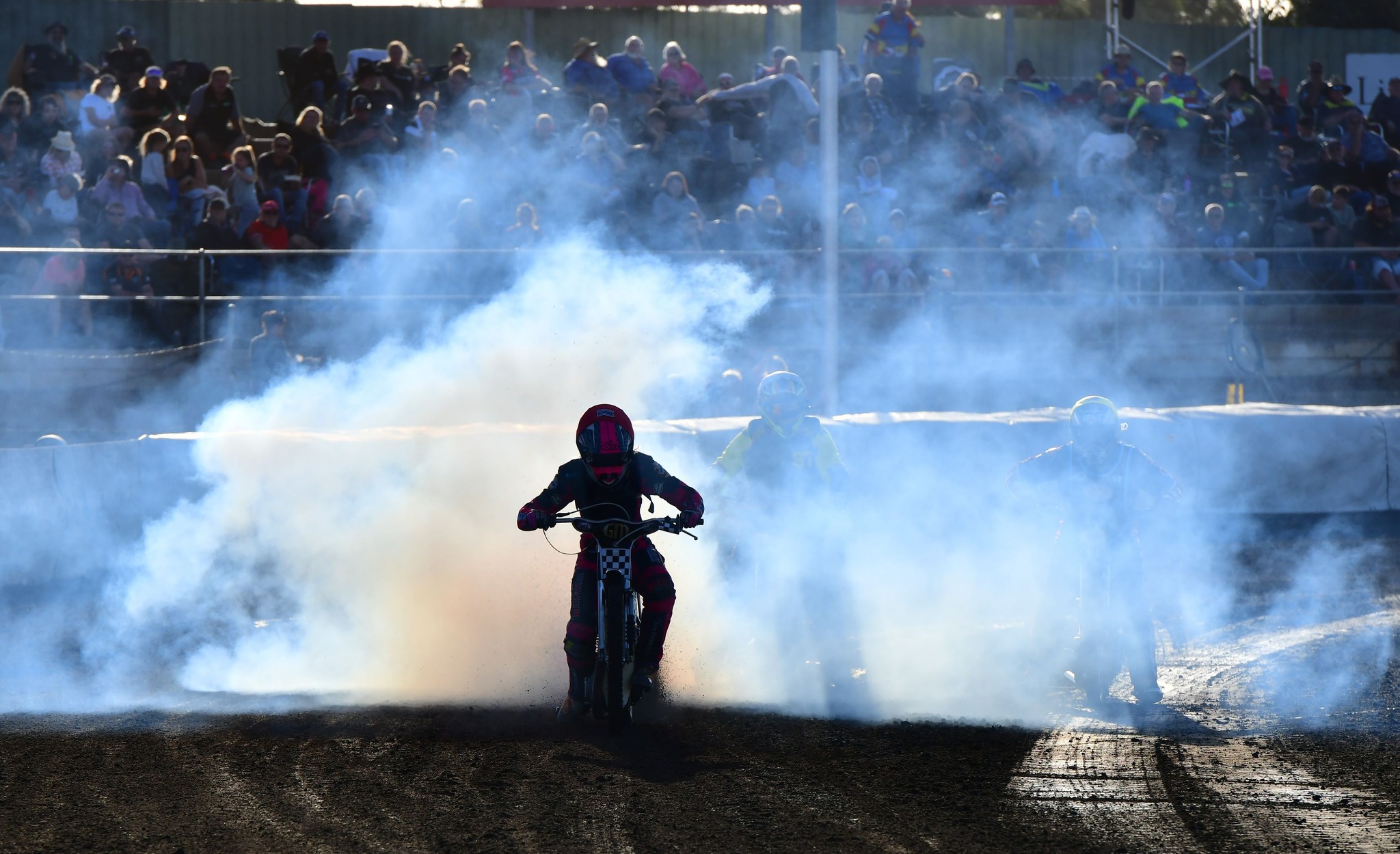 2nd Tyle Moon / Adam Lovell 14 Points
3rd Shane Rudloff / Damien Egan 13 Points
4th Rick Stephens / Nick O'Brien 8 Points
5th Nate Headland / Jaxon Rayner 10 Points
6th Jake Treloar / Eli Wright 7 Points
7th Max Howse / Riley Commons 11 Points
8th Byren Gates / Michael O'Loughlin 7 Points
9th Dean Hobbs / Daniel Low 6 Points
10th Brian Silvy / Dean Cottrell 6 Points
11th Mark Mitchell / Tony Carter 5 Points
12th Kane Golding / Isaac Amos 4 Points
13th Tim Bichard / Seth Pascoe 4 Points
14th Chris Walker / Eric Melton 3 Points
15th Josh Pascoe / Matt Crawford 2 Points
16th Adam Pascoe / Axel Brereton 2 Points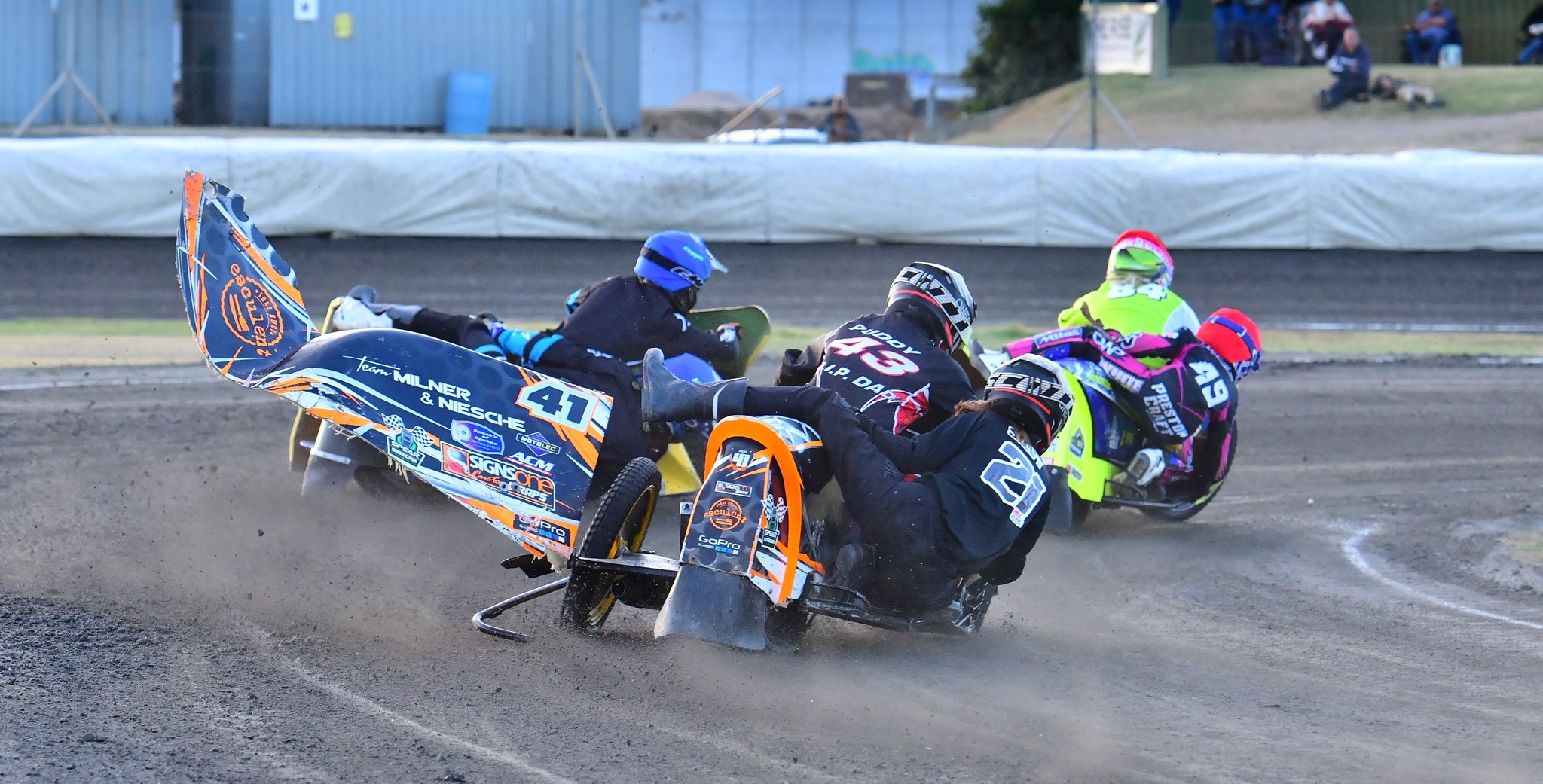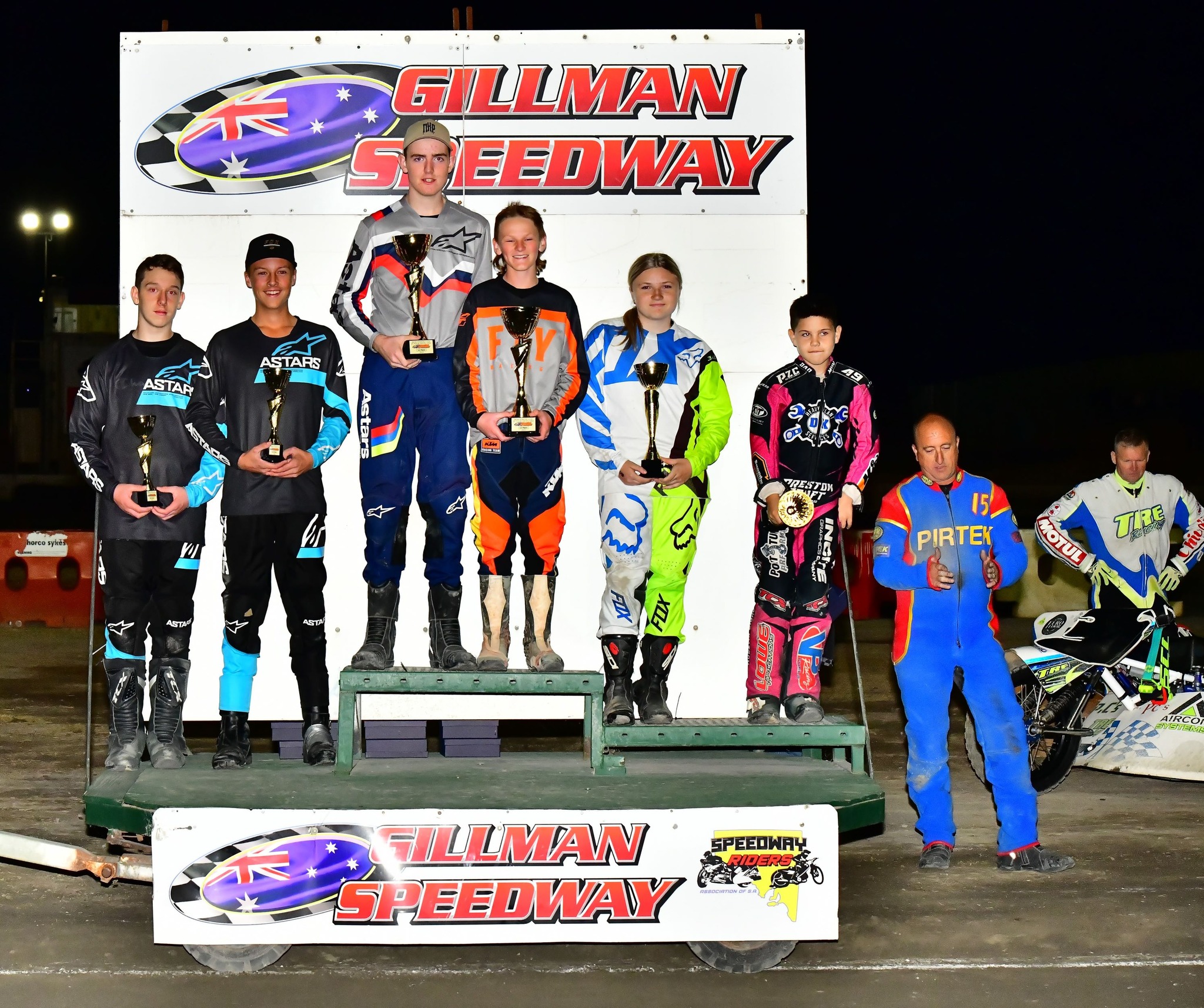 Bob White Cup 250cc Junior Speedway Sidecars 
1st Kayden Gates / Harley Ackerley
2nd Ellie Treloar / Preston Kraft.
3rd Laclan Coppen / Hayden Kuchel.
Sidecar Supports
Nathan Fleet / Cameron Diwell 11 Points
Wayne Lethbridge / G Simounds 7 Points
Willy Walker / Jarrod Nash 8 Points
Daniel Puddy / Byron Mordaunt o Points
Flat Track Solos.
1st Sean Curtis.
2nd Roy Stout.
3rd Brent Webley.
4th Chloe Ackerley