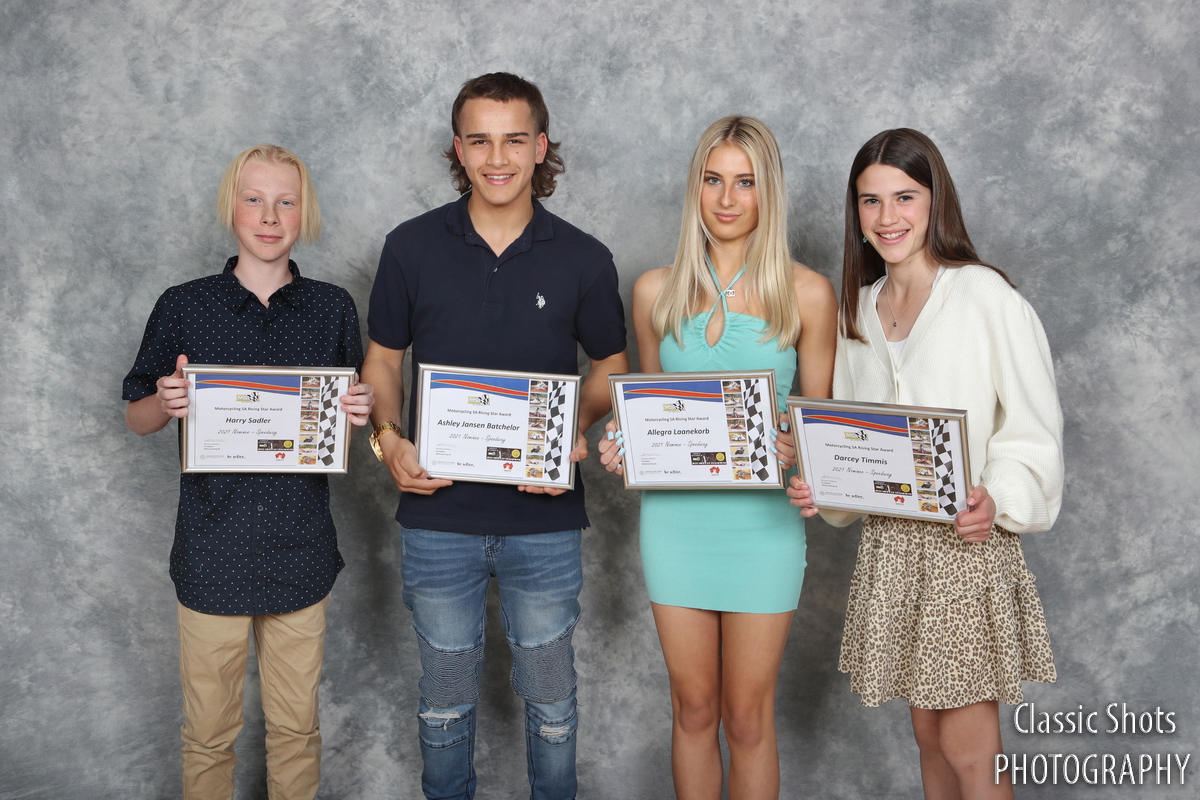 SA JUNIOR SOLO CHAMPIONSHIP ON THIS SATURDAY NIGHT AT SIDEWINDERS SPEEDWAY
This Saturday night, December 4th, sees Sidewinders Speedway at Wingfield host the 2021 South Australian Junior Solo Championship, and if the early events of the 2021/22 season are anything to go by, this will be an event NOT to miss!
The charge will be led by MSA Rising Star Award nominees, Harry Sadler, Ashley Jansen-Batchelor and Darcey Timmis (pictured right, but unfortunately Allegra Laanekorb will be missing due to injury), but they will need to watch out for the interstate visitors Beau Bailey & Riley Plum, with the recent border restrictions making way for an exciting Championship!
Only $5.00 for adults through the gate (kids under 16 are FREE), and with one of SA's finest canteens open all night, and led by MSA Regional Volunteer Award recipient, Brian Tickle, you won't get better value for money anywhere in SA – and across many sports as well! (Just don't forget the Aerogard in case the mozzies decide to come and watch as well!)
SO – come and make some noise for your favourite riders.
Travis Clarke, Hayden Pascoe, Ambrose Fraser, Harry Sadler, Hayden Kuchel, Alex Adamson, Darcey Timmis, Beau Bailey, Seth Pascoe, Ashley Jansen-Batchelor, Jordan Hargreaves, Kobi Canning, Riley Plum, and more, with a heap of support classes in action as well!!
THE AWESOME ACTION PICS COURTESY OF; DERICK THOMAS PHOTOGRAPHY, WITH THANKS!
NIGHT OF CHAMPIONS PIC COURTESY OF; CLASSIC SHOTS PHOTOGRAPHY, WITH THANKS!