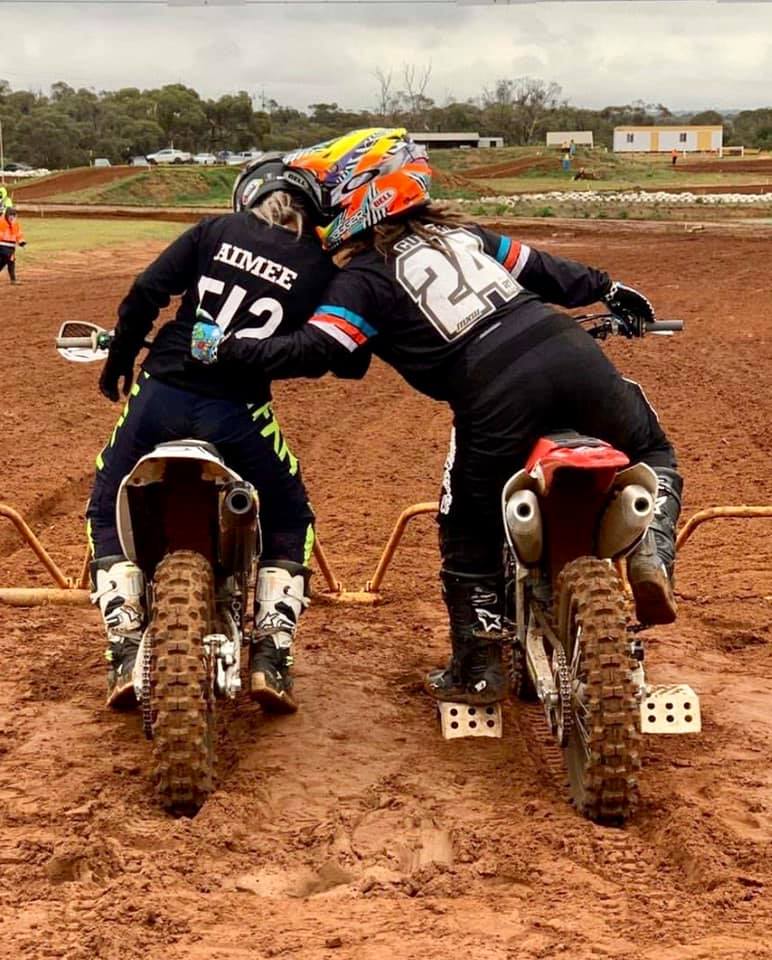 SA MOTOCROSS WELCOME BACK BUTLER'S & TITANIUM FOR SEASON 2021!
SA Motocross is excited to welcome back Butler's Mechanical Service and Titanium Security Australia as sponsors for the girls and women's classes for the 2021 South Australian Motocross Championships.
In huge news for the SA Motocross Championships, Butler's Mechanical Services and Titanium Security Australia are continuing their fantastic support of girls and women's motocross in South Australia into the 2021 season.
With the excellent, and record, number of girls and women who fronted the starter for the shortened and COVID affected 2020 season, it is thought that numbers will once again increase in a full racing year that 2021 is hoped to be, meaning a new record will be set in 2021.
The Senior Women's Class could be one of the highlights of the year, with reigning Champion Steph Cutler looking to keep the teenage brigade at bay, led by Aimee Butler and Chloe Barton, with the likes of Charlotte Berrill and Tarja Morris also in the mix!
The hot rumour for 2021 is that former Champion and Australian top 10, Amy Bartsch, will be returning after a long injury layoff, to add another challenger to Steph's crown.
The juniors will once again be led by 2020 double Champion, Emma Haylock, who all the others will be chasing, with the ever improving field keen to close the gap to Emma as the season unfolds!
SA Motocross Sports Manager, Clint Gow-Smith, is excited by the news, stating, ""The ongoing support of these classes from Titanium Security and Butler Mechanical continues to set the industry standard and really must be commended for their long term commitment and strong alignment with their businesses and promoting woman in MX. "
I am pumped to see these young guns of Barton, Butler and Co. continue to improve and execute the race craft and experience gained from years of being mentored by the "veterans" of this class, Cutler and Bartsch. How long can the old guard keep these young chargers off the top step??, so pumped to watch this !!
In the Juniors we need to continue to work our back sides off to support the active riders we have and really look to continue to draw young females to participate and get involved in motocross "
The 2021 South Australian Motocross Championship will be run over the following rounds;
Round 1 – April 24 & 25 – MRA – Gillman
Round 2 – May 22 & 23 – Riverland – Renmark
Round 3 – June 19 & 20 – West Coast – Ceduna
Round 4 – July 17 & 18 – Keith & Districts – Keith
Round 5 – August 28 & 29 – South Coast – Monarto
The Girls & Women's Classes for the 2021 Championship are;
Senior;  Open Women
Junior;  85cc 12-U16yrs Girl's
125cc/250cc 13-U16yrs Girl's
*For 2021; to be recognised as an official South Australian Championship, the minimum entry will be 6 entries per female class (or 80% of the National requirement), and riders will need to start 3 rounds of the championship to be eligible for series awards.
(So, in a nutshell, 6 girls or women need to start 3 rounds of the championship – and participate in practise, qualifying or the races – for the championship to become official)
STAY TUNED; Entries for round 1 at Gillman to open very soon!