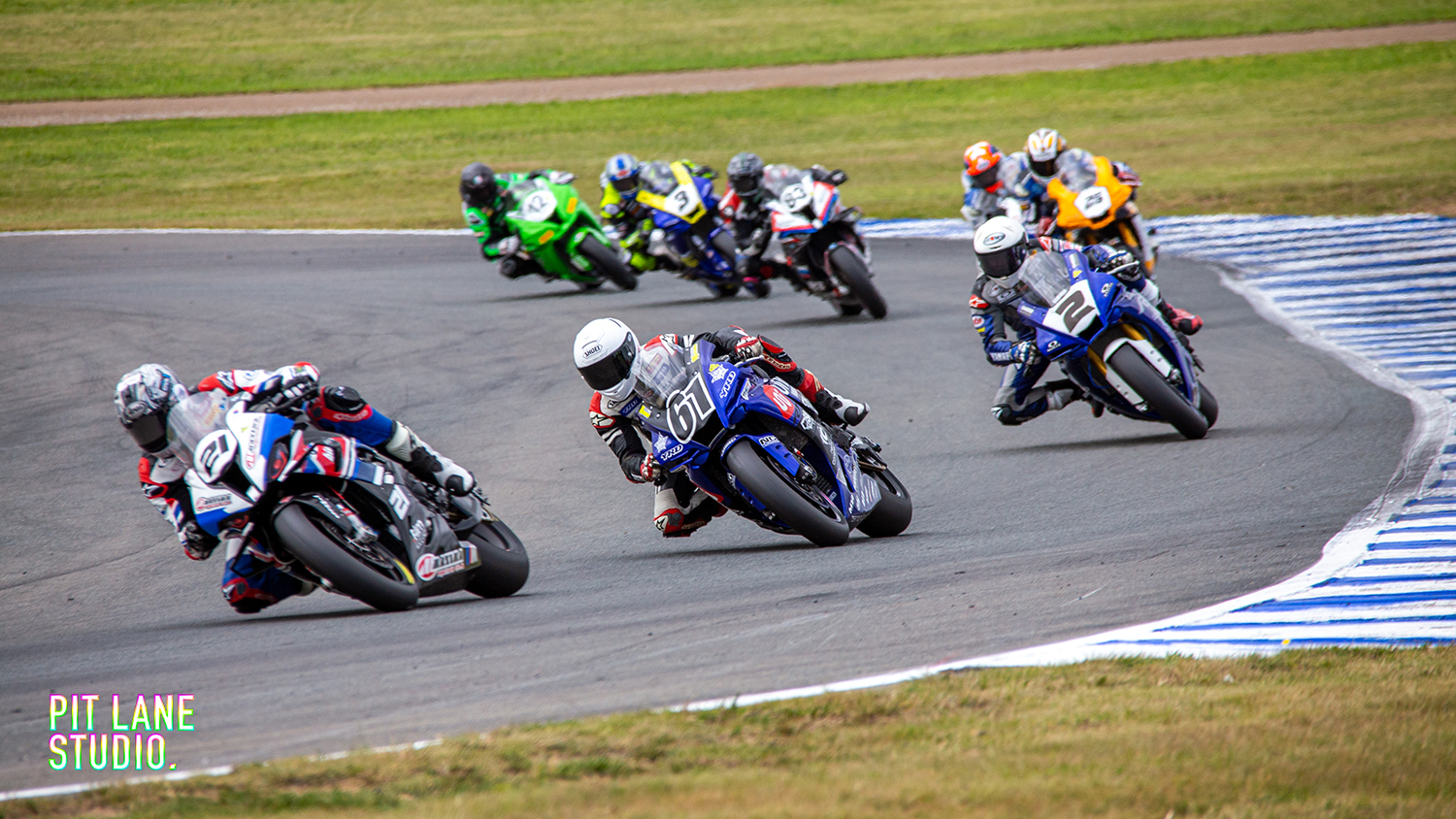 We're stoked to see some great results from the SA riders at Round 3 of the ASBK, run at Wakefield Park this past weekend!
#80 Cameron Rende scored 51 total points over the weekend in the bLUcRU Oceania Cup, including one 3rd place finish – an absolutely fantastic effort from Cam after a collision and subsequent crash on the Friday. Cam currently sits in 3rd place for the championship. Well done Cameron!
#51 Sam Pezzetta is sitting in 6th overall for the Yamaha Finance R3 Cup championship after adding 34 points to his total, and 7th overall in the Dunlop Supersport 300 class. A solid effort from Samuel.
#57 Cooper Rowntree had a successful weekend across the two classes as well, consistently improving his times over the weekend and getting down into the 1:06's by Sunday, and a highlight of two 12th places in the R3 Cup. Great job Coop!
#61 Arthur Sissis had 6th place wins in both Alpinestars Superbikes races, leaving him 7th in championship placings at present with #25 Daniel Falzon not far behind in 9th.
#85 Ty Lynch gave a standout performance and was hot on the heels of John Lytras all weekend with 2nd and 3rd place wins in Michelin Supersport, and currently sits 2nd in the championship on 100 points.
#86 Dallas Skeer's weekend didn't go to plan, with multiple mechanical issues halting his racing and so sadly not picking up any points for the round.
#220 Declan Carberry competed for the first time in Michelin Supersport, and despite also facing some bike issues during practice and a crash during qualifying which left him sore, took 9th overall for the round. Great effort Declan, I know there were many eyes on you at home across the weekend and we can't wait to watch your growth in the series.
#23 Jordy Simpson picked up 23 round points in Supersport 300 and 21 in the R3 cup, his best round performances so far this year.
Brother #45 Olly Simpson had an unfortunate end to his weekend after a late crash in practice which left him unable to compete, and has taken him from the championship lead in Supersport down to 7th place.
Round 4 will take place at Hidden Valley in June for Superbikes only, with all classes re-joining for Round 5 at Morgan Park Raceway, QLD from 5-7 August.
(Our thanks to our friends at
Cafnix
for the roundup!)